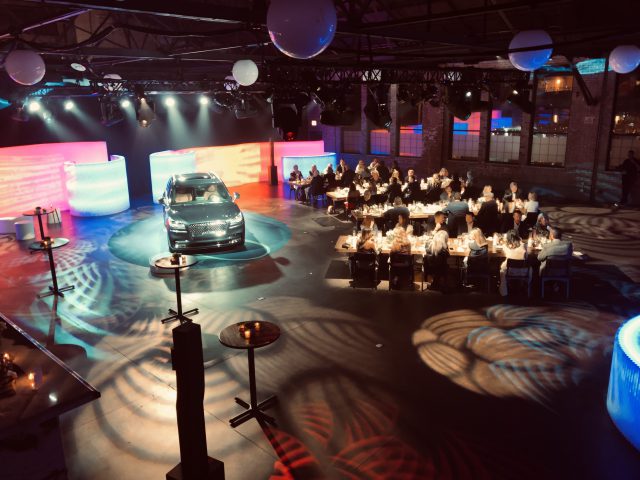 On October 3rd, Lincoln unveiled the all-new Lincoln Aviator at a private dinner to a select group of tastemakers at City Hall (not the one you're thinking!), but the newest 23,000-square-foot venue at 838 W. Kinzie in the bustling West Loop neighborhood that combines a unique venue, restaurant, and bar.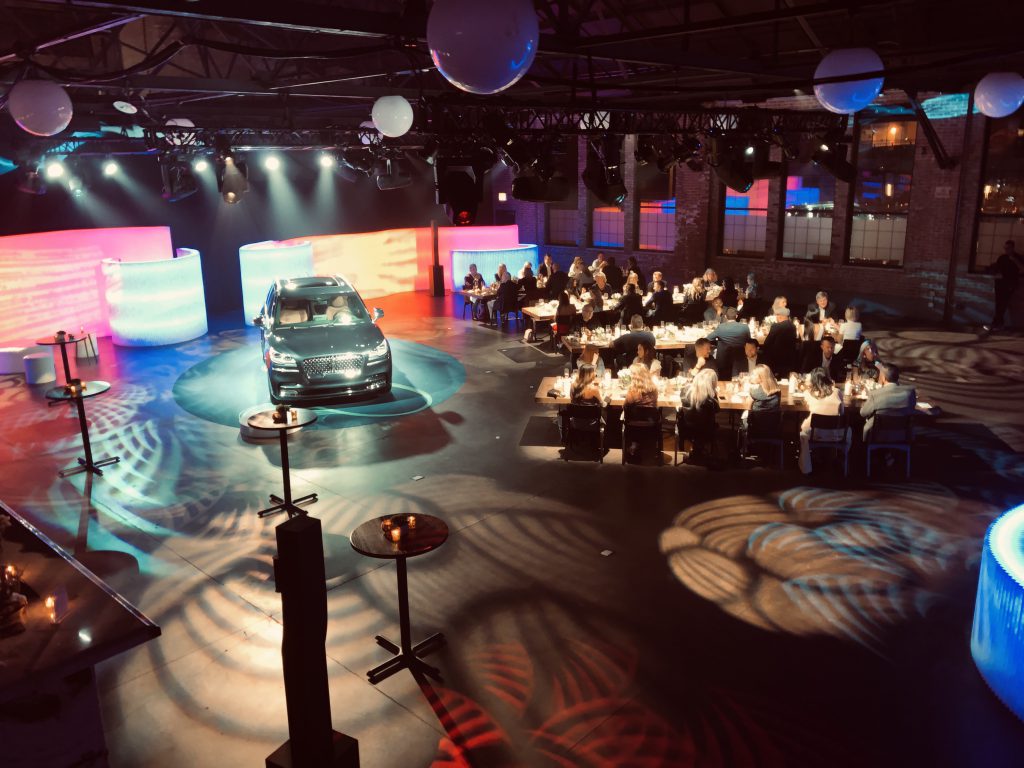 The intimate dinner featured four communal tables guzzied up with candles and bouquets of tulips. Each course prepared by Truffleberry Market was accompanied by one of four of Lincoln's passion points with the theme of "vivifying cuisine and captivating conversation" which included enhanced wellbeing, uplifting journeys, inspiring design and memorable music.
The first course, guests enjoyed crystalline carpaccio with organic chioggia beets and citrus, balsamic, goat cheese and pistachio and encouraged guests to chat about how they maintain wellbeing and equilibrium. The second course of a flower garden to table gazpacho featured locally sourced edible florals, olive oil snow, and chilled acorn squash bisque and inspired attendees to divulge their favorite local getaways to relax, recharge and restore.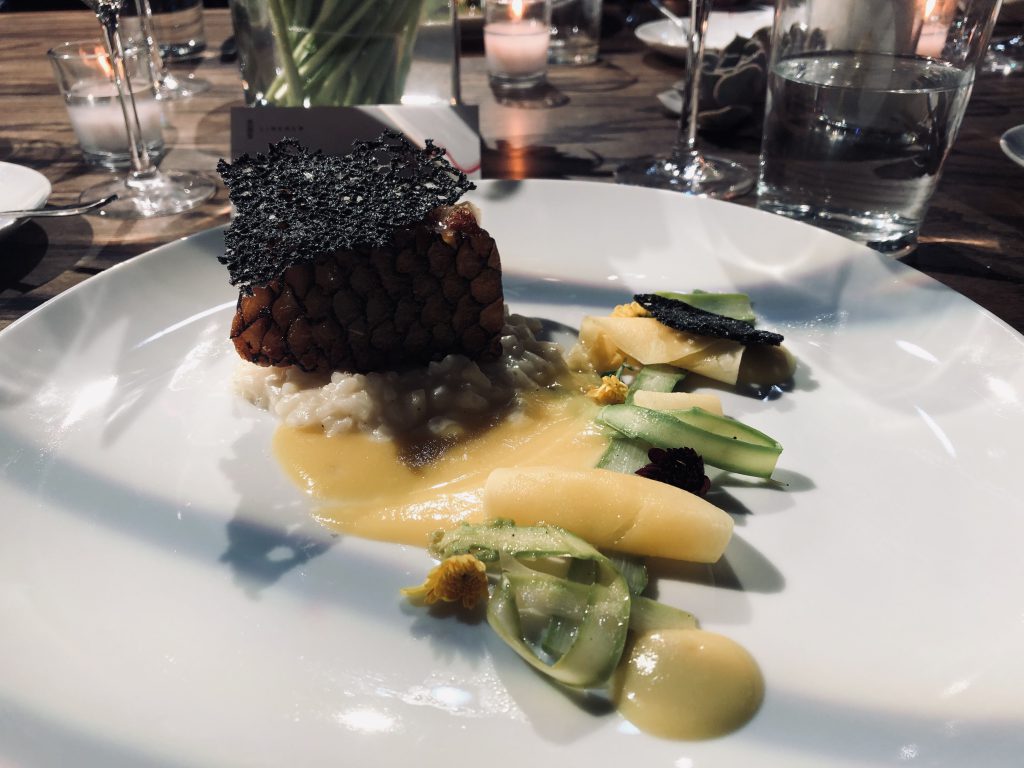 The third course, which was a choice of Midcentury modern short ribs (72 braised and chianti demi-glace, cipollini onion confit and molted brulee potatoes au gratin) or postmodern sea bass (seared sea bass and sea smoke, mango and red pepper caviar, creamy risotto and charred ginger asparagus. The entree sparked conversation about inspiring design asking guests, "What spaces have you been in recently whose design left you feeling refreshed and inspired." For dessert, mood-enhancing matcha upside-down cake with vanilla mascarpone and strawberry ginger yuzu coulis or an anti-oxidant rich acai sorbet, frozen dark chocolate coating was served. As guests indulged, a violinist serenaded the crowd with music inspired by Lincoln's latest design.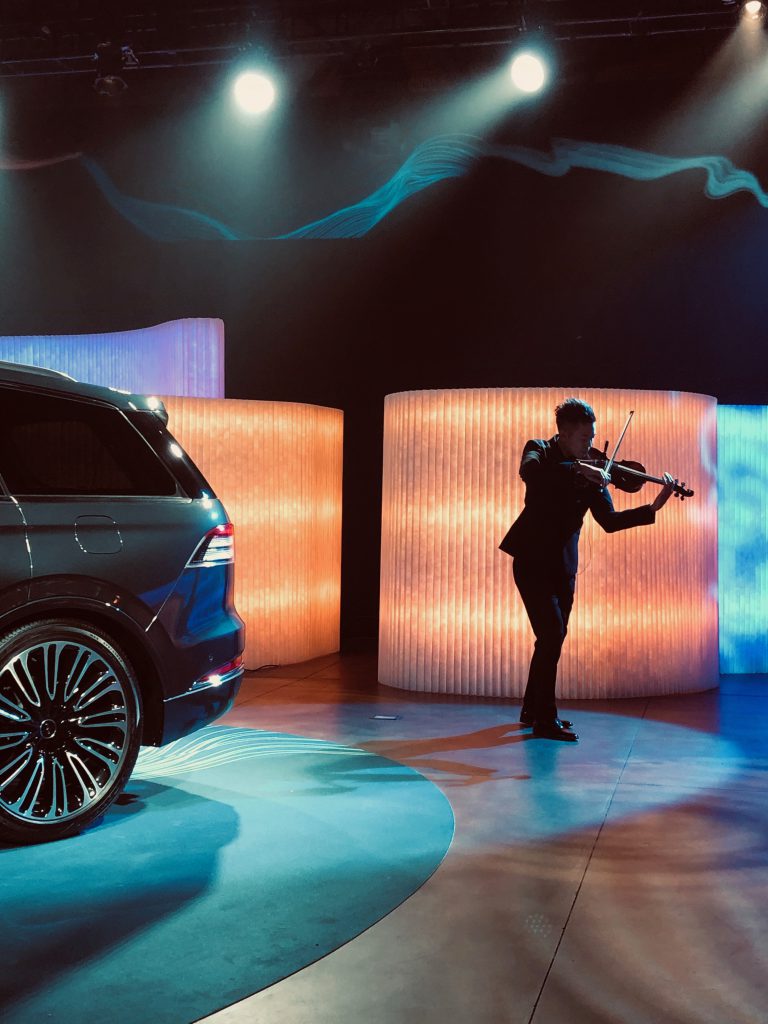 The Lincoln Aviator which is arriving at your local dealerships now showcases luxury performance when it comes to this high-class, premium SUV that mixes power, elegance and technology. Families love the roomy cabins that the third row provides and parents like the roomy, airy cabins. "Aviator signals a takeoff point for Lincoln," says Joy Falotico, president, The Lincoln Motor Company. "It offers unparalleled elegance combined with effortless performance – a true representation of Lincoln's vision for the future."
The arrival of the Aviator Grand Touring will showcase a first for the brand.–combining a twin-turbocharged 3.0-liter V6 engine and advanced electrified hybrid technology which is expected to deliver 450 horsepower and 600 lb.-ft. of torque. "With Aviator Grand Touring, we are aiming to set the bar for luxury SUVs," says John Davis, chief program engineer, The Lincoln Motor Company. "It offers a sanctuary-like cabin and signature drive feel that is uniquely Lincoln."