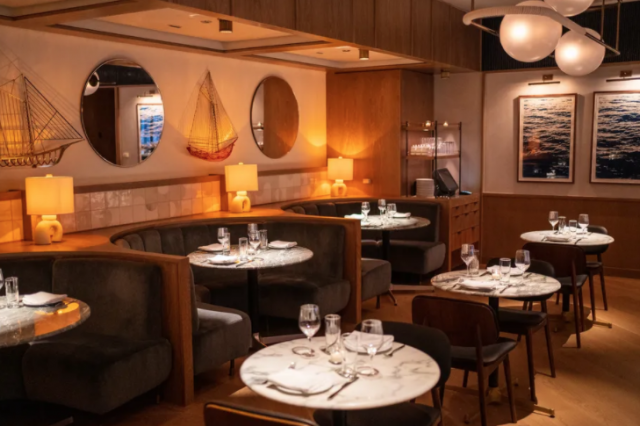 Lure Fishbar Chicago officially opened on June 15th in the River North neighborhood. The new 262-seat restaurant is located at 616 North Rush Street in the former David Burke Primehouse location within the 21C Museum Hotel Chicago. Celebrated Chef Josh Capon is the partner and executive chef behind the restaurants, and Chef John Comerford, formerly of House of Blues Chicago, will helm this newest location.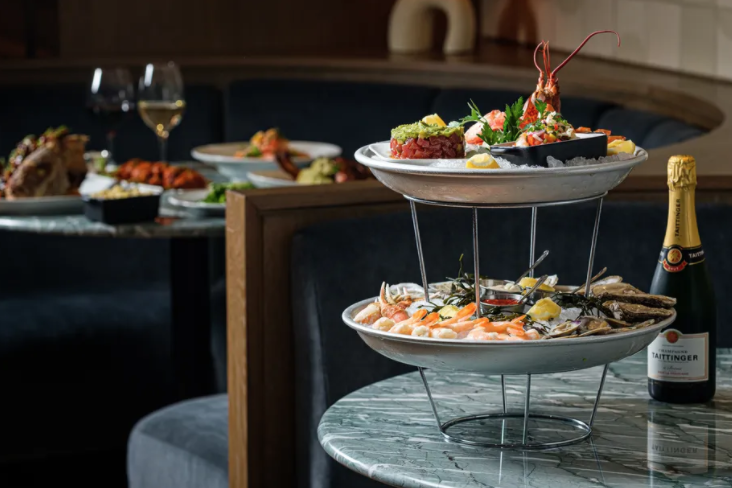 As for the menu, we suggest starting with the West and East Coast oysters, caviar deviled eggs, crab cakes with citrus, shaved fennel, avocado, tarragon aioli, and tempura shrimp with spice sesame mayo. This new sushi spot serves fresh quality sushi and sashimi, signature rolls, and hand-cut rolls, such as yellowtail scallion, spicy big eye tuna, and spicy scallop—which are just a few of the selections we loved. 
There's also an assortment of other not-to-miss meat dishes, including the Bash Burger and double bone-in pork chops with spicy bulgogi sauce and green kimchi. We recommend side dishes from lobster mac n' cheese to Brussel sprouts with parmesan cheese to round out your meal.
Founded by John McDonald of Mercer Street Hospitality, this is the third outpost for Lure Fishbar, which has a location in New York City and Miami. "Since opening Lure in the heart of Soho 15 years ago, we've always strived to create a restaurant that brings people together over delicious food, drinks, and high energy ambiance," says John McDonald.
Choosing Chicago as the third location was an easy one. McDonald explained, "Through the years visiting Chicago, I experienced a city that is about community and hospitality, making it a natural fit for our next location. We look forward to expanding Lure Fishbar to such a revered and respected food-centric city, a city that shares our strong passion for the restaurant scene."
Before leaving, pop into the lobby of 21C Chicago and check out their ever-changing, free art exhibit in the gallery of the hotel.