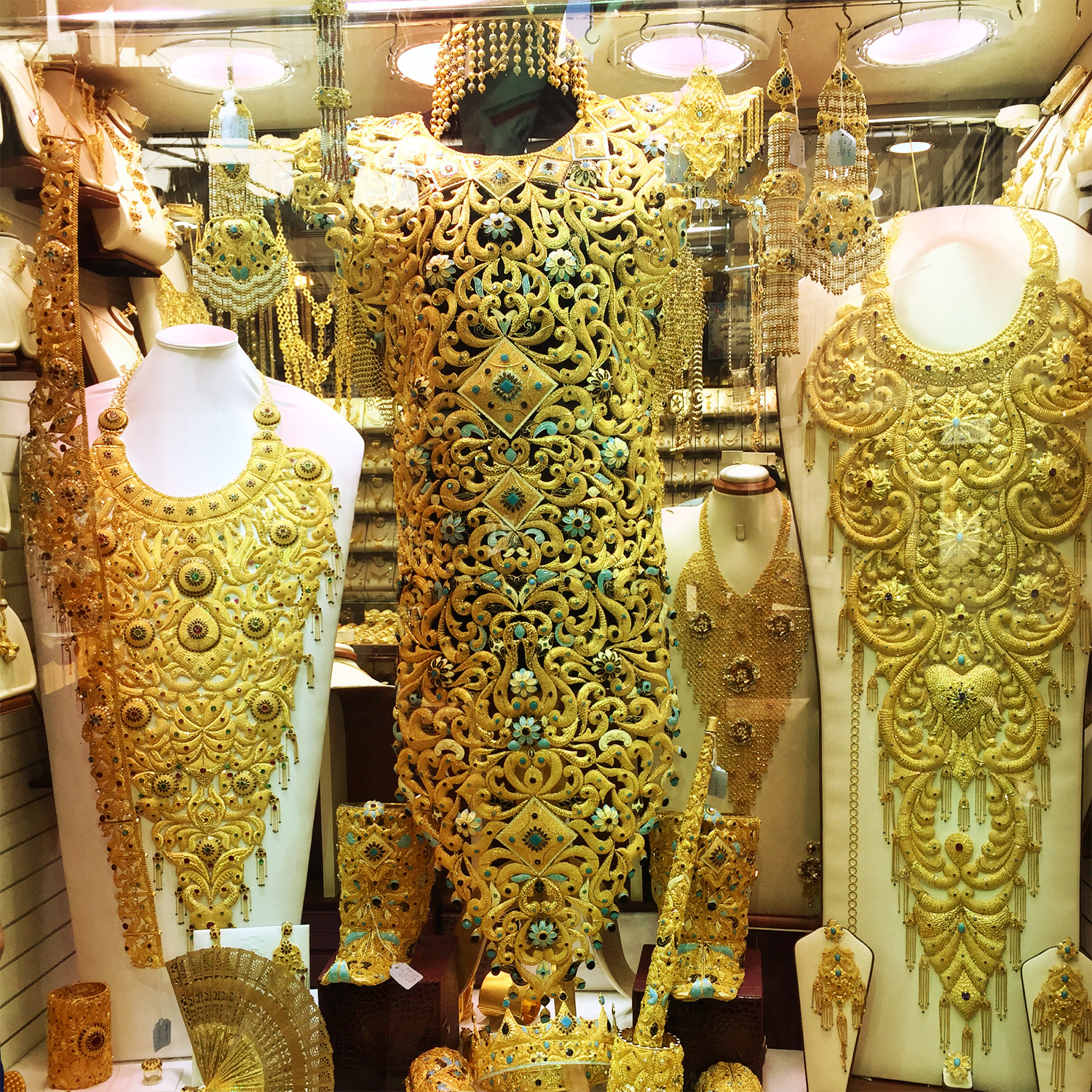 During your visit to Dubai, you cant miss the Deira Gold Souk in Dubai. Tiny little stores in narrow streets filled with mostly Arabic and Indian style gold jewelry feature traditional styles and unthinkable designs. We personally felt a bit intimidated about going into the "gold" shops as we weren't quite ready to max out my credit card. But we did venture to other shops along the side streets where we found excellent souvenirs from shoes, poufs, pillows, rugs, silk scarfs, and more. But, be prepared; you might be looking for just one thing and end up with three more that you weren't expecting to buy (thanks to some incredible salespeople)! One thing to remember is to always negotiate your price before purchasing any item. You might knock a few dollars off the original price. Another tip is to try to get there as early as possible as it might get a bit crowded with locals, vendors, and more tourists snapping pictures of the window displays.
Where Is the Deira Gold Souk in Dubai?
Deira (near Baniyas Square) Sikkat al-Khali Street, Dubai, UAE
How to Get to the Deira Gold Souk?
From your hotel, the best way is to take a taxi if you are short on time. If you are not in a rush, take the Dubai Metro and get off at the "Palm Deira" green line. Also, you will be close to the Spice Souk, and we must say, take a ride on a traditional Abra boat across the channel to the textile market. Add this stop to your itinerary, especially if you are planning a trip to Expo 2020 Dubai.