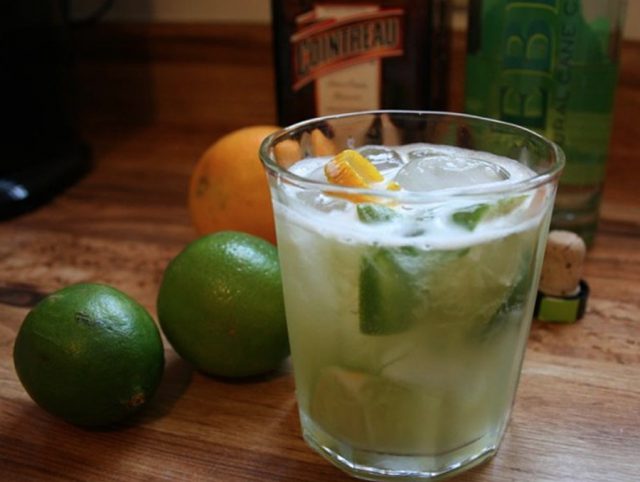 If you're a fan of Brazil, then you must have tried a Caipirinha (pronounced kai-pee-REE-nyah) during your last trip to Rio. Caipirinhas are Brazil's national drink and the particular flavor is from Cachaça, a liquor made from fermented sugarcane juice. The drink also has sugar and fresh lime and is an absolute favorite among Travel Insider editors. Caipirinha is an extremely easy cocktail for any time during the day. Looking for a similar drink? Check out caipiroska! It's made with vodka instead of cachaça.
Ingredients:

– 1/2 lime (quartered)
– 1 teaspoon white sugar
– 2 1/2 fluid ounces cachaca
– 1 cup of ice cubes
How to Make Caipirinha:
– Place the lime wedges and sugar into an old-fashioned glass.
– Muddle well.
– Fill the glass with ice cubes.
– Pour in the cachaca. Stir well. Enjoy!
Rio de Janeiro is a favorite destination, whether you're visiting for Carnival or exploring the beautiful country. On a budget? There are plenty of spectacular hostels to stay at. If you're looking to splurge, may we suggest a hotel fit for a celebrity? Get inspiration on your trip with this miniature timelapse of Rio.