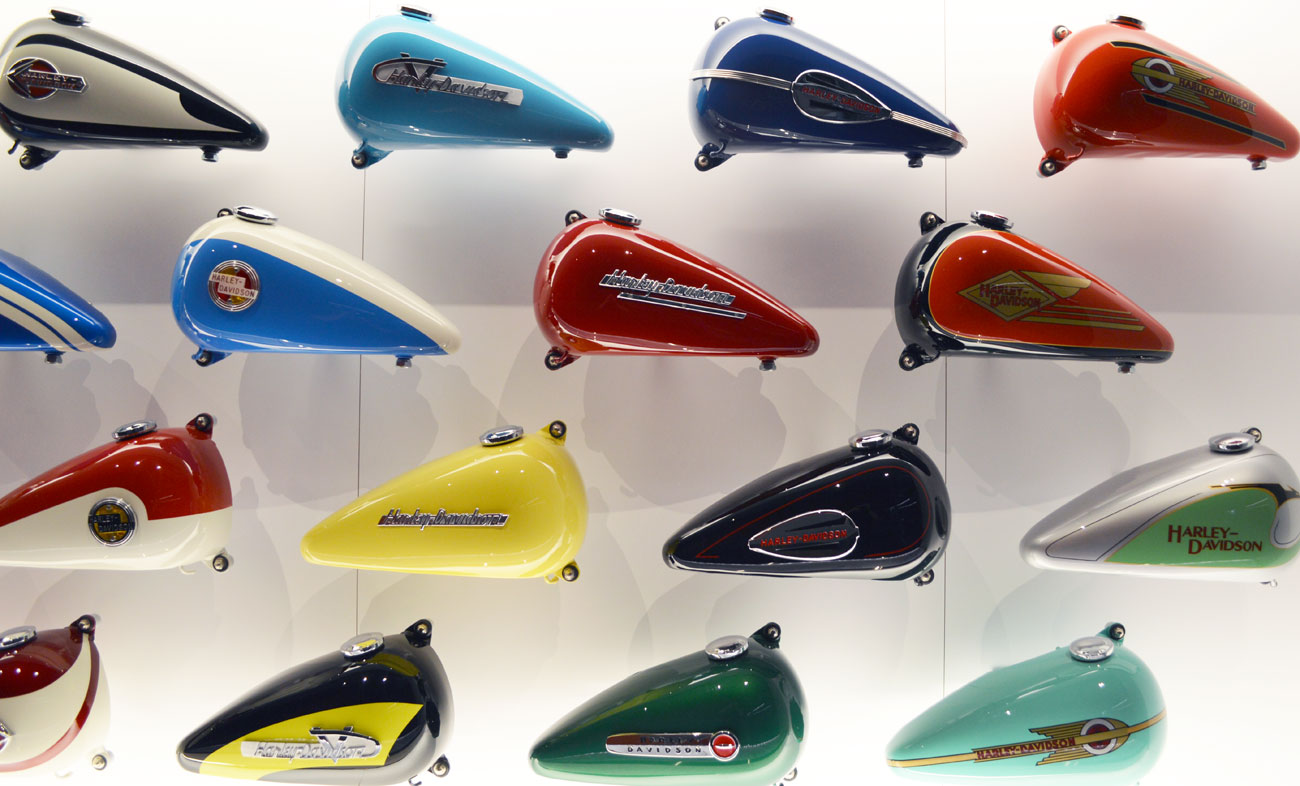 After you've toured the Milwaukee Art Museum by Santiago Calatrava, may we suggest switching it up to another popular must-go museum?
The Harley Davidson Museum is located in Milwaukee, Wisconsin, and is an easy day trip from Chicago. The museum is located on 20 acres of land that is on the Milwaukee riverfront and visitors can see magnificent views of the city skyline from the museum. There are over 450 motorcycles and artifacts inside the museum and guests can hear stories about the history and culture of Harley Davidson. The museum has quite a few permanent exhibits and they also have special exhibits that visitors can see.
The Harley Davidson Journey exhibit has two parts. Part one is located in the south gallery with the Serial Number One motorcycle. This is the oldest Harley Davidson motorcycle in existence. As visitors go through this gallery, they will hear stories about the people, products, culture, and history of Harley Davidson. The second part of the Harley Davidson Journey is in another gallery and it features Harley Davidson's most recent history including a diorama that recreates a window display from a 1951 Harley Davidson dealership.
The Motorcycle Gallery is also featured in two parts. In the first part, visitors will see motorcycles from 1903 through the 1940s. The motorcycles are displayed three-wide in a line that is 180 feet long. The second part of the Motorcycle Gallery features motorcycles from the 1940s until now.
Every visitor will love the Experience Gallery, the Imagination Station, and the Build A Bike Station. Inside the Experience Gallery, visitors can sit on different bikes while watching a video showing the great roads of America. The youngest visitors can put on Harley gear and rev up the engine of a Knucklehead motorcycle when they are in the Imagination Station. Imagine customizing a historic Harley Davidson motorcycle and having it displayed on a virtual road in the museum. This is possible in the Build A Bike station. Visitors can design their dream bikes using parts from every Harley Davidson ever made and once they are finished their bike will be given a unique number as it is added to the permanent collection database.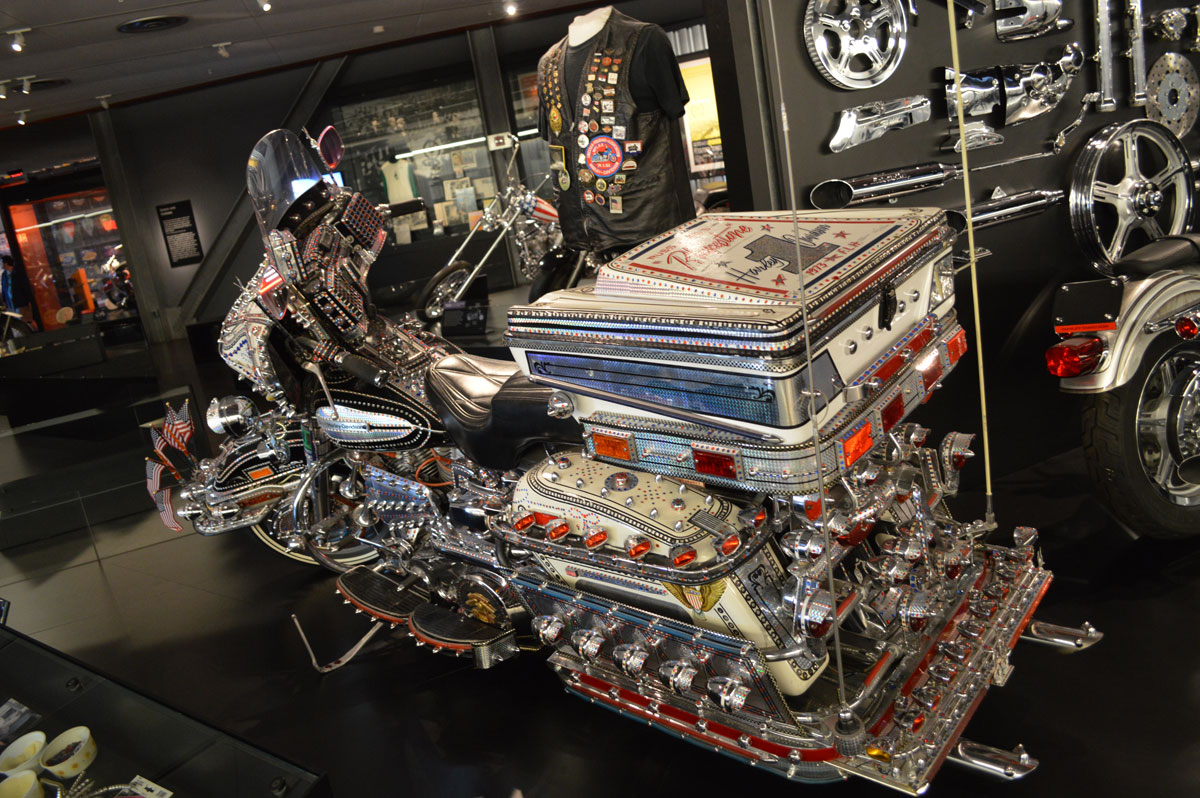 The Terminator 2: Judgment Day exhibit is one of the most popular exhibits and it opened in 2014. One of the motorcycles used in the movie is on display as well as a costume worn by Arnold Schwarzenegger and other props.
A motorcycle that was swept away from Japan in a tsunami in 2011 ended up traveling over 4,000 miles across the Pacific Ocean. This motorcycle was found a couple of months later on a beach in British Columbia. The owner wanted the bike to be displayed in the museum as a memorial to those who lost their lives in the tsunami tragedy.
The Harley Davidson Museum is the perfect destination for anyone whether they love motorcycles or not. Everyone needs to know the history of this iconic company.