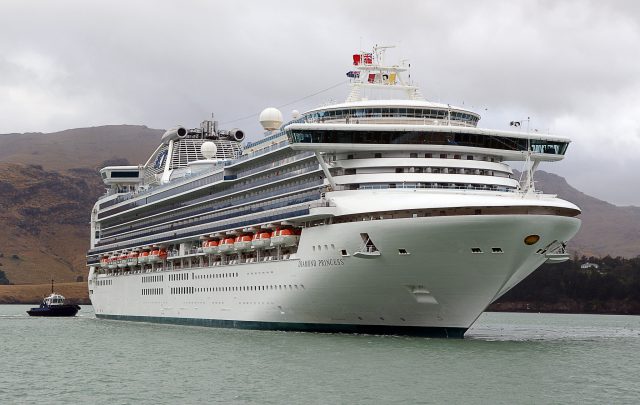 The Coronavirus, recently renamed COVID-19 is affecting the travel industry. The U.S. enjoys around $34 billion from travel-related exports from China according to Tourism Economics and experts say that an impact of around $5.8 billion will be lost in airfare and domestic spending. The virus, which started in Wuhan, China has killed 1,875 since Tuesday and has made over 70,000 people ill. Here's how the coronavirus has impacted travel so far.
Hotels Closing in China
Hilton closed 150 hotels temporarily in China, equating to around 33,000 rooms. Christopher J. Nassetta, President, Chief Executive Officer & Director, Hilton Worldwide Holdings, Inc said that the loss would be around $25 to 50 million this year. The company can expect, "three to six months of escalation and impact from the outbreak, and another three to six on recovery," he told news reporters. Hilton isn't the only hotel to temporarily close up shop. Airbnb has stopped bookings in Beijing through April, Best Western has closed 65% of its hotels China (albeit still operating in other parts of the country) and Wyndham Hotels & Resorts, has closed about 70% of hotels in the country. Hyatt Hotels is waiving cancellation fees through Feb. 29th for travelers from China for its hotels worldwide.
Quarantined Cruise Ships
There have been five cruise ships affected by the coronavirus thus far including Diamond Princess, World Dream, Anthem of Seas, Westerdam and Costa Smeralda. The ships have quarantined guests to try to stall outbreaks."The health and safety of cruise passengers and crew is and remains the number-one priority of CLIA and its member lines, which make up over 90 percent of oceangoing cruise capacity worldwide," said a spokesperson of Cruise Lines International Association (CLIA).

"Given the evolving nature of the ongoing 2019 novel coronavirus outbreak—and based upon prevailing guidance from global health authorities, including the World Health Organization (WHO)—CLIA Members have adopted the following enhanced protocols for oceangoing guests and crew who have recently traveled from or through China, including Hong Kong and Macau," These enhanced policies include a slew of protocols to keep passengers and crew safe.
Airlines Cancelling Flights
Airlines have also been deeply affected by the coronavirus. Some of the major airlines to cancel flights to China include American Airlines, Air Canada, British Airways, Air India, Air Seoul, Cathay Pacific, Egyptair, Finnair, Lion Air, Turkish Airlines, Kenya Airways, and Virgin Atlantic. Airports are also implementing enhanced screenings. Here are just a few ways that airports are upgrading their screening process:
Hazardous-material suits are being offered for airline crew flying to and from South Korean airports.
Passengers arriving from Wuhan to London Heathrow airport will be screened at a designated area in Terminal 4.
The United States has also imposed a ban on travelers with a recent travel history to China. Increased screenings can also be found at 20 airports across the US including John F. Kennedy, Los Angeles, San Francisco, and Chicago international airports.
Many international airlines are also doing thermal screenings for passengers coming from China. These mass-screening techniques allow for technicians to measure temperatures at high speeds.