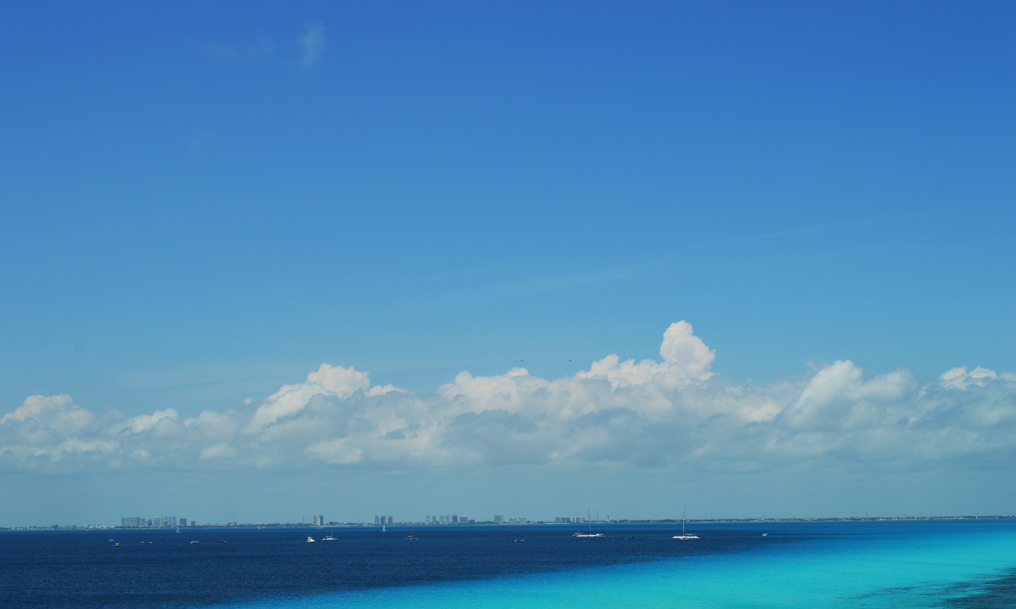 So, you made it to Cancun, Mexico! Whether you're on your honeymoon or doing some family travel with the kids and the in-laws, it's time to explore. After staying in your hotel room for the last three days, you're now an expert and know where the pool is, the bar, restaurants, and the beach…If it's your first time visiting or one of many, you'll want to check out what else the Cancun area has to offer.
Personally, we love to explore outside of Cancun for amazing culture, archeological sites, and some great island visits.
Here are some of my suggestions near Cancun and the hotel strip area.
1. Get on the Bus
It's very safe and for 10 pesos, you can try to get to the artisan market located around the center of the hotel strip. This might be a bit overcrowded with vendors, but you might find some small souvenirs. Always barter –the sticker price is never the final.
2. Walk the Coast Line
It's best to do this early in the morning hours when it's not too hot or sunny.
3. Shopping
Do some great shopping at the luxury shopping malls around the strip.
4. Isla Mujeres
Head to Isla Mujeres for the day. It's very easy –pick the closest port of departure from your hotel and one of the several ferry companies departing Cancun that can take you there in just about 15 to 20 minutes. The price depends on the ferry company you pick, but each way can cost about 14 to 70 pesos. For more information, check out UltraMar, Magaña Express, and Car Ferry.
Can't make it to the archeological sites? Check out the Mayan museum–it's right by the hotel zone and easy to access.
6. Visit Playa del Camen
Might be a bit tricky to get to the central bus station in Cancun, but it will be a nice trip all the way to Playa del Carmen, a smaller town with lots of great boutique hotels. Great for snorkeling and for enjoying a quiet day at the beach.