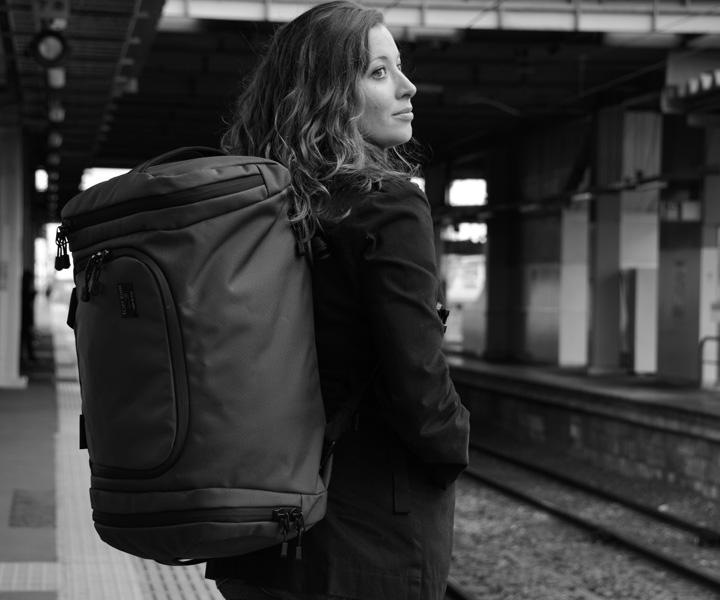 We all know packing can become a bit overwhelming as we wish to take our entire wardrobe wherever we go, but of course, there is only less than less of a third of it that we are allowed to fit into a suitcase. As much as we'd like to tell you how to make this possible, we're just going to be honest and tell you that it's never going to happen unless you have some magic potion that wondrously shrinks objects. Still, since we already know what that answer will be, we have come up with the top packing tips to share with you. As mentioned, they're not going to do wonders, but they will add some room for more.
Use Space Bags
Space bags are pretty useful when it comes to packing. Depending on what type of trip you might be taking, space bags are best recommended to compress thicker clothes or linens, such as sweaters, towels, blankets, and even pillows. If you absolutely must take them with you, choose to compress these types of items as they are the ones to take up the most space.
Stick Socks in your Shoes
To save some space, roll your socks into tight, circular balls and stick them in your shoes. Most of the time, you should be able to fit two pairs per shoe. Although socks don't seem to take much space, every little space counts when it comes to packing, and this way, you can completely forget about having to find a room for them.
Lay Clothes Flat
Make sure to lay your clothes as flat as possible on the bed of the suitcase. It will not only help with wrinkle-free garments, but it will also leave small spaces on the corners of your bag to fit other essentials. Laying your clothing flat will also aid in less bulkiness.
Only Carry Travel Size
Often lotions, shampoo bottles, and other beauty essentials are the ones to bring the most weight into your luggage. For this reason, opt for travel size products. If you unconditionally need a particular product, perhaps such as your daily face moisturizer, then one or two products as such might be okay, but no full-size shampoo, shaving cream, or body lotion bottles.
Carry Make-up in a Toiletry Bag
One of the best ways to pack make-up is to pack it inside a toiletry bag in your suitcase. If you are traveling with more than one bag, make sure it goes in your carry-on, just to make sure you don't arrive with a bag full of pulverized powders.
Roll the Undergarments
Roll your undergarments so that they fit into the extra spaces in the corners of the suitcase. They should perfectly fit as they mold into any shape, and you can fill the extra spaces this way.
Don't Overpack
Remember only to take one or two extra outfits other than what you will be taking if for some reason, you find yourself between crossroads on what to wear while you're away. We often tend to overpack, thinking we will need as much as we can fit, but the truth is you won't end up wearing it, and it's only going to be heavier for you to carry. Plus, keep in mind you will most likely return with new things as we women know traveling always includes at least one day of shopping.
8. Drop the Suit Case for a Travel Smart Backpack
When traveling to long haul destinations like Europe or far-flung destinations like Dubai, you will learn that less is more. Navigating cobblestone streets in centuries-old towns or taking in new places where you will travel from city to city, you won't want to carry large luggage. We can't get enough of TOM BIHN's collection of travel gear and their solid travel backpacks like the Aeronaut 45 and the Aeronaut 30. Incredibly durable and made in the USA, these bags have stood the test of time through travelers over the last 30 years. In fact, you can get just about anything travel-related that will help you be even more organized on your trip. A few of our must-haves include the Packing Cubes to keep your clothes, shoes, and socks sorted, the 3D Clear Organizer Cube keeps your TSA-approved liquids organized, as well as The Packing Cube Backpack (Aeronaut 45), The Travel Laundry Stuff Sack, and the Spiff Kit.
– Natalia Aguilar and Melissa Maynard