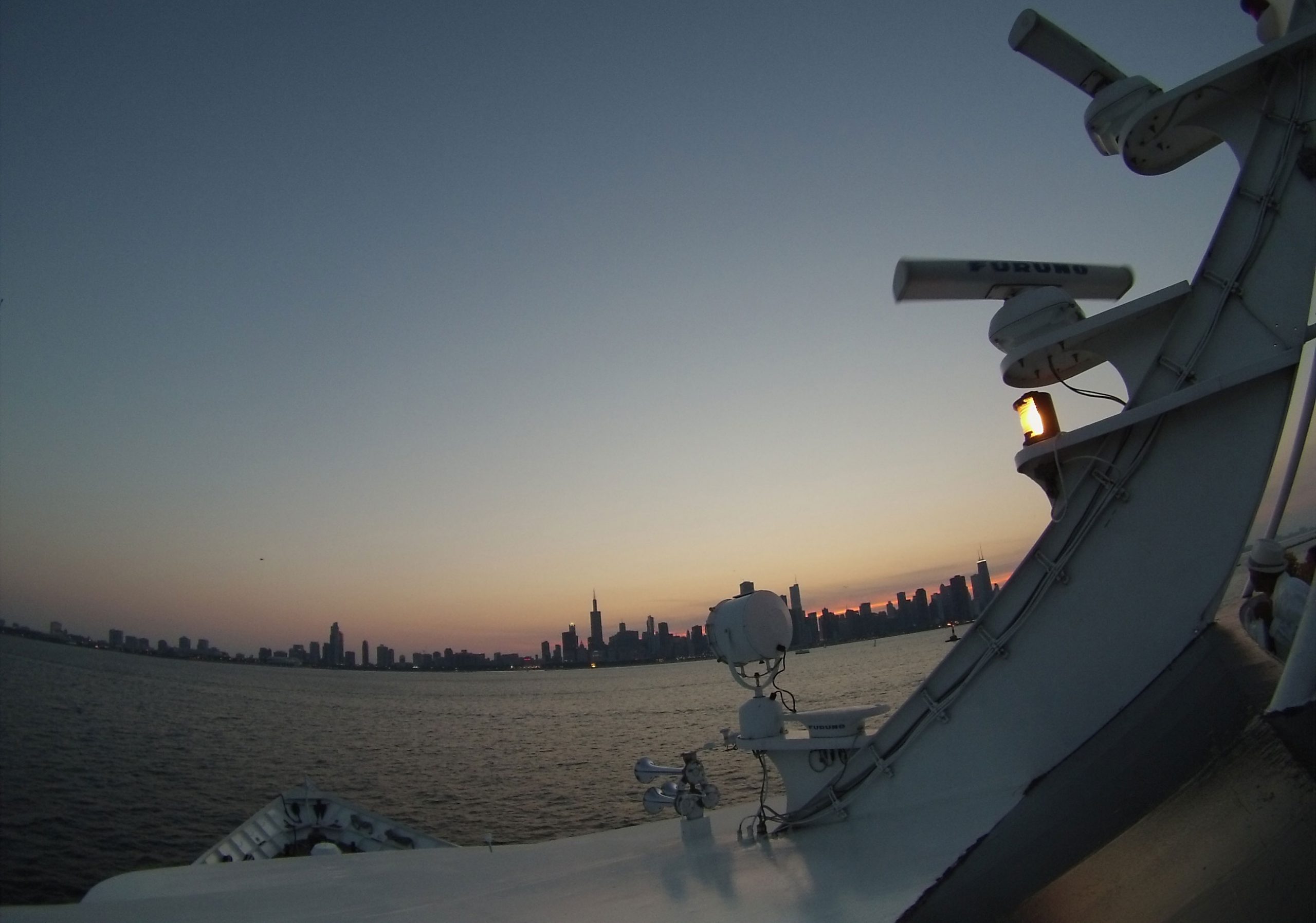 If you're looking for a new point of you to see Chicago, board the Odyssey for an evening sunset cruise to enjoy a three-hour journey on Lake Michigan. It was a night of fun and celebration at the Odyssey that night—anniversaries, birthdays, or "just because celebrations" made the journey unique.
Featuring a pre-fixe menu, the four-course meal was light and just enough to satisfy your appetite. With great service and a few drinks, we breezed through dinner. If taking a weekday trip, you can pre-order a shrimp cocktail or an amazing seafood tower, which I'm sure I will order the next time. After dinner, we ventured to the top deck of the Odyssey and enjoyed comfortable seating and a perfect moment to snap pictures of the sunset with the Chicago skyline as the backdrop. Many couldn't resist the DJ spinning at the lower deck and danced until we arrived back at Navy Pier.
Something you might be surprised about the Odyssey is the staff, a great dynamic team in which many of them are world travelers, having the chance to live abroad. Their energy truly makes the trip one you will never forget.