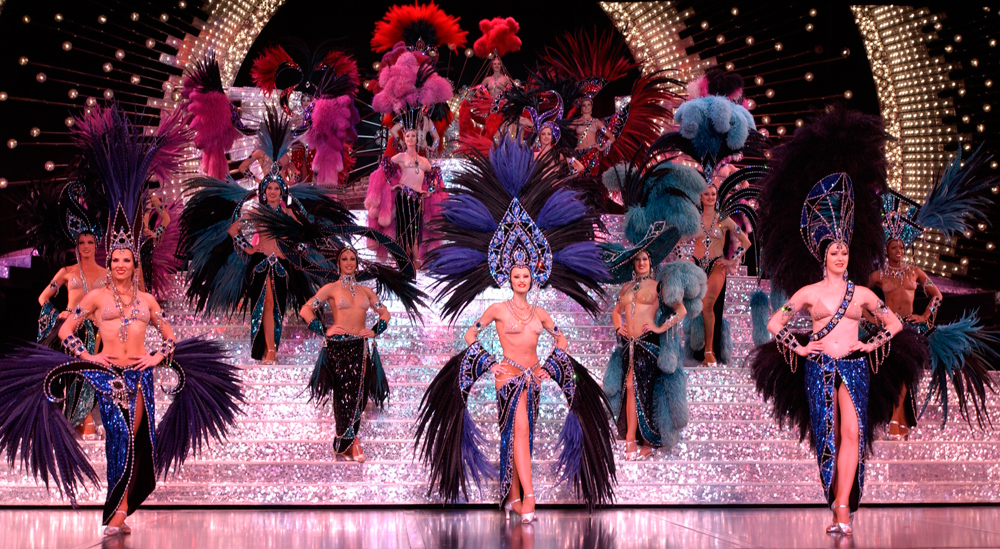 If you're looking for the "last true showgirl show," then you have to see Jubilee! Named one of the Top 10 Hottest Shows in Vegas by Forbes Traveler, they recently celebrated their 30th anniversary and is the longest-running show on The Strip. With a cast of 85 high-kicking performers, witness nine costume changes (many designed by Bob Mackie and Pete Menefee) and 17 set changes, and original songs and dances not seen on any other stage in the world—including amazing aerial stunts, "The Sinking of the Titanic" and "The Destruction of the Temple by Samson." Over 1,000 people see the show per night, with 12 shows per week, Jubilee! is wowing audiences.
Insider Tip:
All-Access Backstage Walking Tour gives guests a once-in-a-lifetime opportunity to get behind the scenes of one of the longest-running and most popular showgirl productions in Vegas. The tour will be given by a Jubilee! showgirl or showboy. You take advantage of this opportunity Monday, Wednesday, and Saturday at 11 a.m.
Jubilee performances are every day, but Friday. Price $57.50 – $117.50 (Plus Tax & Fees) and you will find them at the theater in Bally's Las Vegas.
For more information, click here
*Photo by BLV Jubilee Photo Credit Denise Truscello