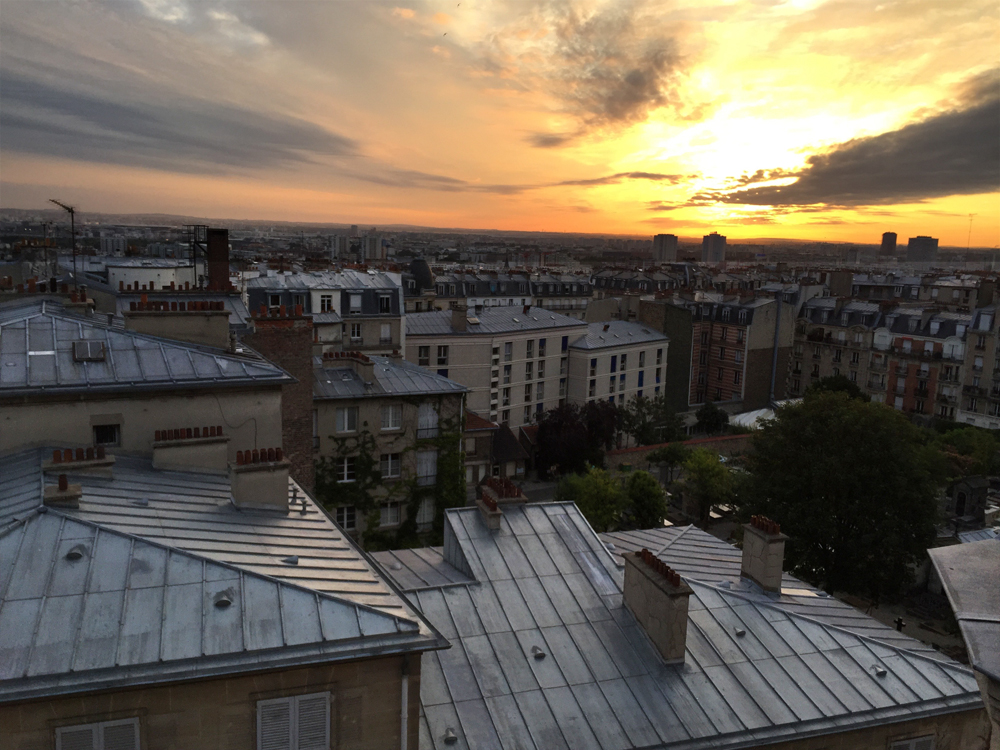 Now that I am back from my month long European vacation, I can recount all of the great memories that I had with my wife and kids and will give you a look at the best options out there when planning your stay. We are a family of five with three kids ages 12, 4 and 2 and traveling with such a large family does have a few drawbacks—most importantly, where to stay abroad.
A few months before leaving, I started booking hotels and AirBandB rentals. I ran into the problem that hotels are very limited for just two people (maybe four per room, if you're lucky). Unless you can pay for a suite, or manage to have secured two rooms next to each other which can be very expensive, your next option is to find family-focused hotels like we did in Rome and near Disney Paris. But, what about AirBandB and similar sites like it? Well, they all have advantages and disadvantages and it will all depend on you at the end of the day, especially when traveling with the entire family to Europe.
Apartment Rental (Airbnb and similar sites)
In Barcelona, Spain we rented an apartment because of our long stay. In general, I think it was nice—we were close to Park Güell, close to the metro, situated in the hip Gracia neighborhood with plenty of mini grocery stores nearby. The not-so-amazing part of the stay were those hot summer days and nights. The apartment was big with limited fresh air and not having a fan made our nights uncomfortable.
In Paris, France, I fell in love with the location and the view of this one bedroom apartment near Sacré-Cœur. The area was amazing–tons of intimate restaurants and cafes, with the metro close by. The only issue was a nonchalant mention that it was a walk up by the unit owner only a few weeks before and I didn't give it that much thought at the time. When I got there, tiny steps up to the 7th floor was not really very exciting with the kids along with the strollers and luggage. Also, the bathroom was not in the apartment, as it was a shared one for the entire floor of units, but we made it work. On the positive side, the views were stunning and it was great to have a kitchen, especially since we were traveling with kids since cafes aren't the most child-friendly in Paris.
In Andalusia, Spain. We rented a large villa in the very small town of Montecorto and it was amazing. Big rooms, country style kitchen and the nicest people as neighbors (not to mention, having a sheep farm next to us, making for the best memories). Did I mention we had a pool all to ourselves! Now note to self, the next time we'll plan to arrive earlier, not on a Friday night because everything was closed, even the gas station. We had to travel to next town that was larger, where everything was also closed, but just one supermarket. Also, don't forget siestas are highly respected in this part of the country, so places will be closed usually from around 2 to 5 p.m.
Hotel
In Rome, Italy, staying in the city center was ideal and Hotel Mediterraneo was just two blocks from Termini (their bus and train station) was the perfect place for our stay. We enjoyed a suite and I need to say, it was huge—making my entire family extremely comfortable. We enjoyed an amazing feature, something we didn't have in our rentals: air conditioning! Something to really think about when you travel to Europe during the hot summer months. A highlight was to have their breakfast buffet each morning on the rooftop with amazing views of Rome.
Timeshare
I've been a timeshare owner for quite some time now and I am an avid user of RCI and their lists of resorts all over the planet. But when it comes time to make a reservation last minute, nothing is open where I want to go or for the dates I need. If the dates are open for a reservation, there is always a note of a mandatory cleaning fee, a breakfast and dinner fee and if you run into the all-inclusive mega hotels, it can get pretty expensive. So, at the end of the planning process, I almost never get to use it, only if I have very flexible check in dates and if I am not too attached to the city I want to go to. The secret to making your timeshare work for you is planning far in advance. We've learned the hard way on many occasions. Now for the good side of things, resorts are best for big families like my own with large rooms, kitchens, laundry and special activities for the kids.