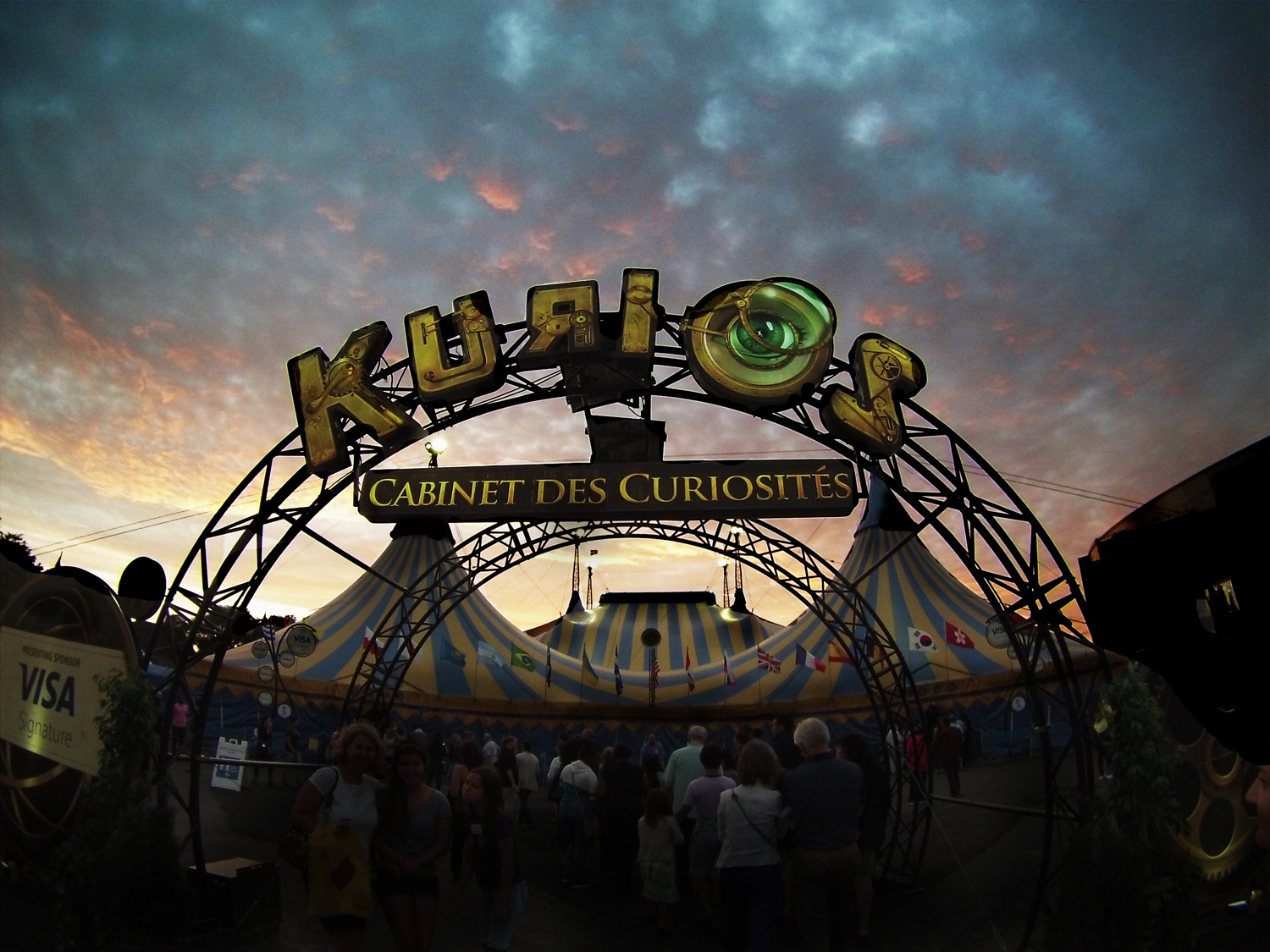 The iconic blue-and-yellow tent is back in Chicago—this time to amuse and amaze us all and open our imagination into the fantasy world of KURIOS—Cabinet of Curiosities. Written and directed by Michael Laprise, the same creative mind behind Madonna's 2012 Super Bowl halftime show and other Cirque shows. This time, focusing on a more intimate space with a cast of 46 artists from 15 different countries—makes this Cirque du Soleil's 35th production.
Throughout this makeshift mechanical steampunk world of wonder, set in the late 19th century, the cast of Cirque du Soleil wowed the audience with incredible stunts each and every time. Throughout the production, you'll be taken through 120 costumes and 800 accessories, wigs and shoes, making this an incredibly elaborate production. With every jump, turn and flip high above the stage, this show truly impresses. You will see things you didn't know were humanly possible to do.
See KURIOS in Chicago until September 20, 2015. Admission cost ranges from $35-$145, which can be purchased online at cirquedesolei.com/kurios or by calling 1.877.924.7783.
Insider Note: United Airlines Visa card members can enjoy special seating and pricing.
KURIOS – Cabinet of Curiosities Official Trailer [Video]