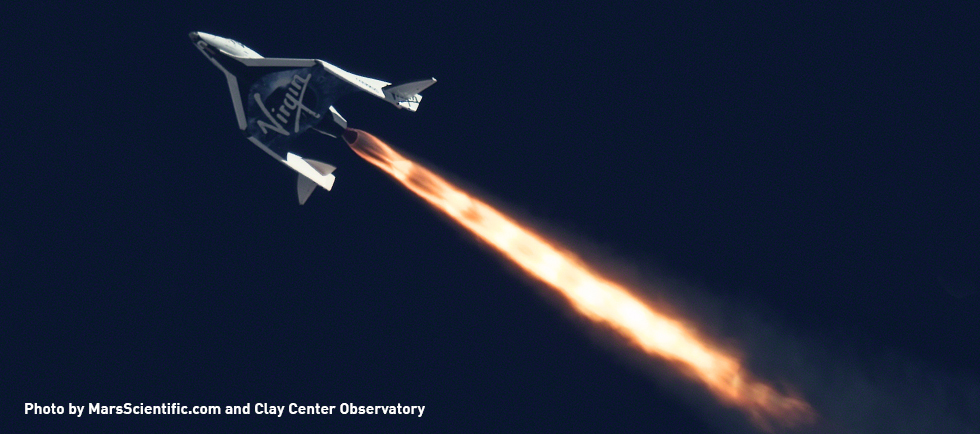 So we have reality shows that can give you money, experience, and love, but how about a trip on the world's first commercial space line. "Space Race" will be an elimination competition series with an ultimate price to board a flight into space on Virgin Galactic's SpaceShipTwo. I am thinking "Amazing Race" style, but without the 1 million dollar prize.
NBC signed a deal with Sir Richard Branson and Mark Burnett to create the show. Show dates and contestant casting are still unknown, but "Space Race" will have access to Virgin Galactic's home Spaceport in New Mexico for the departure point, preparation and training for this once-in-a-lifetime opportunity.
Virgin Galactic is one of the pioneers for private space travel and its goal is trying to make it accessible to the everyday person to travel to space. So are you ready to be a future space traveler? Well, you can book your flight for $250k, join a exclusive club of over 600 future travelers and while the spaceships are built, enjoy private events to Spaceport America in New Mexico to see test flights of the spaceship, get some training in the centrifuge facility and on zero gravity parabolic flights.