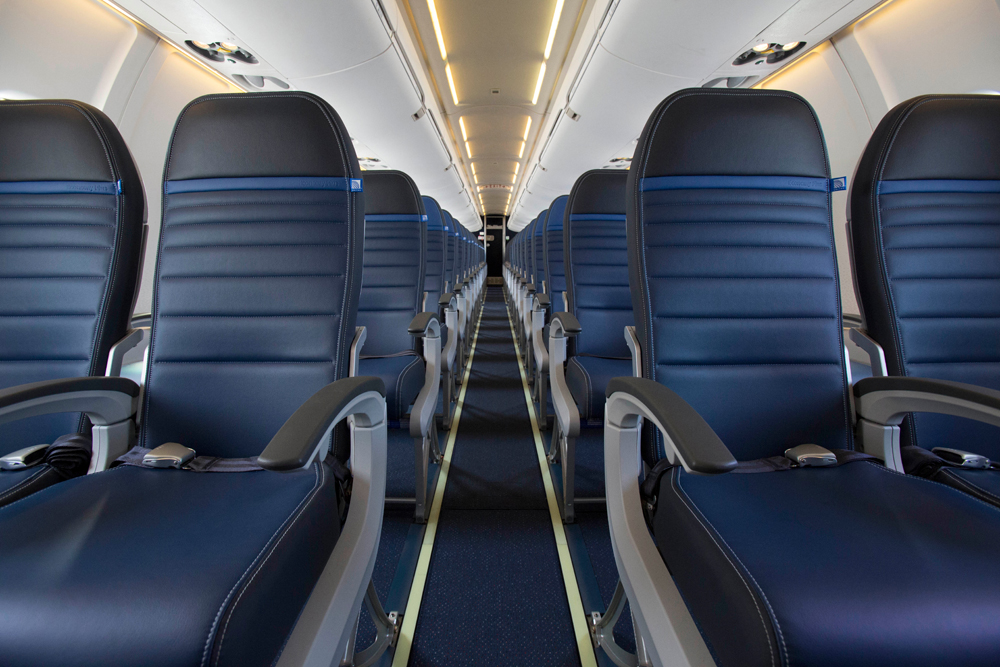 United Airlines seats are getting thinner with a new design that will be incorporated into all of their airplanes in the next few years. We can't tell if more legroom will be part of the upgrade or more seats, but the new design and material are much lighter, more ergonomic cushioning, additional seat-back storage, and now environmentally friendly by reducing seat weight and volume, contributing to less fuel consumption.
"Our customers will see a distinctive, consistent look on our aircraft that underscores our modern fleet and our onboard investments to make their travels more user-friendly," said Jeff Foland, United's executive vice president of marketing, technology, and strategy.
You will first see these new seats in the regional flights operated by SkyWest Airlines that usually transport business travelers between major cities and the rest of the fleet by 2015.