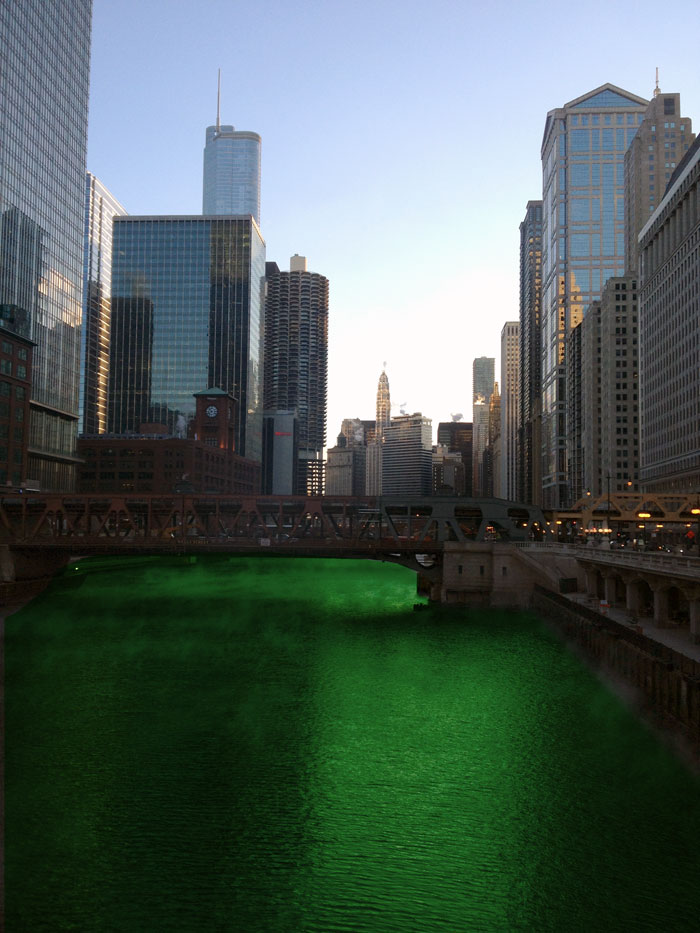 Hash House A Go Go
Offering specials all weekend, try classics like corned beef dishes and green beer!
Specials
Morning
Corned Beef and Eggs Breakfast Buffet – $5.99 (from 7 a.m. to 10 a.m.) or off the menu Hash House a Go Go Famous Signature Corned Beef Hash – $7.77
Lunch
Original Corned Beef and Cabbage Dinner with all the fixings – $12.99
All day
Irish Nachos, (fried thick-cut potatoes topped with melted cheese, bacon, and sour cream)
Green Draft Beer -$3, Guinness Draft – $6, and Irish Car Bombs – $8
Hash House A Go Go, 1212 North State Parkway, Chicago, IL | www.facebook.com/HashHouseAGoGoChicago | www.hashhouseagogo.com
Captain Morgan Club at Wrigley Field
Will be open at 9 a.m. with chances to win Cubs opening day tickets!

Specials:
$8 drafts like Guinness and Harp 20oz
$5 tater tots smothered with cheese and chili
Not to miss: You have the chance to win tickets to the Chicago Cubs Opening Day on Monday, April 8th versus the Milwaukee Brewers, plus the first 100 guests will receive a free St. Patty's t-shirt!
Captain Morgan Club | 1060 W Addison St Chicago, IL 60613 | www.captainmorganclub.com
The Gage
Authentic Irish fare!
Specials:
Irish Farmhouse Soup Split Peas, Barley, Pork Confit -$12
Woodfired Irish Salmon Bacon-Leek Jam, Crisp Potato Farl, Horseradish Cream -$26
Braised Lamb Shepherd's Pie Spring Peas, Baby Carrots -$19
Corned Beef and Cabbage –$20
Corned Beef Sandwich Pumpernickel, Slaw, Guinness Soaked Swiss, Remoulade -$14
Not to miss: Live Irish music from 11:00 a.m. to 8:00 p.m. on Saturday and 11:00 a.m. to 4:00 p.m. on Sunday
The Cage | 24 S Michigan Ave Chicago, IL 60603 | www.thegagechicago.com