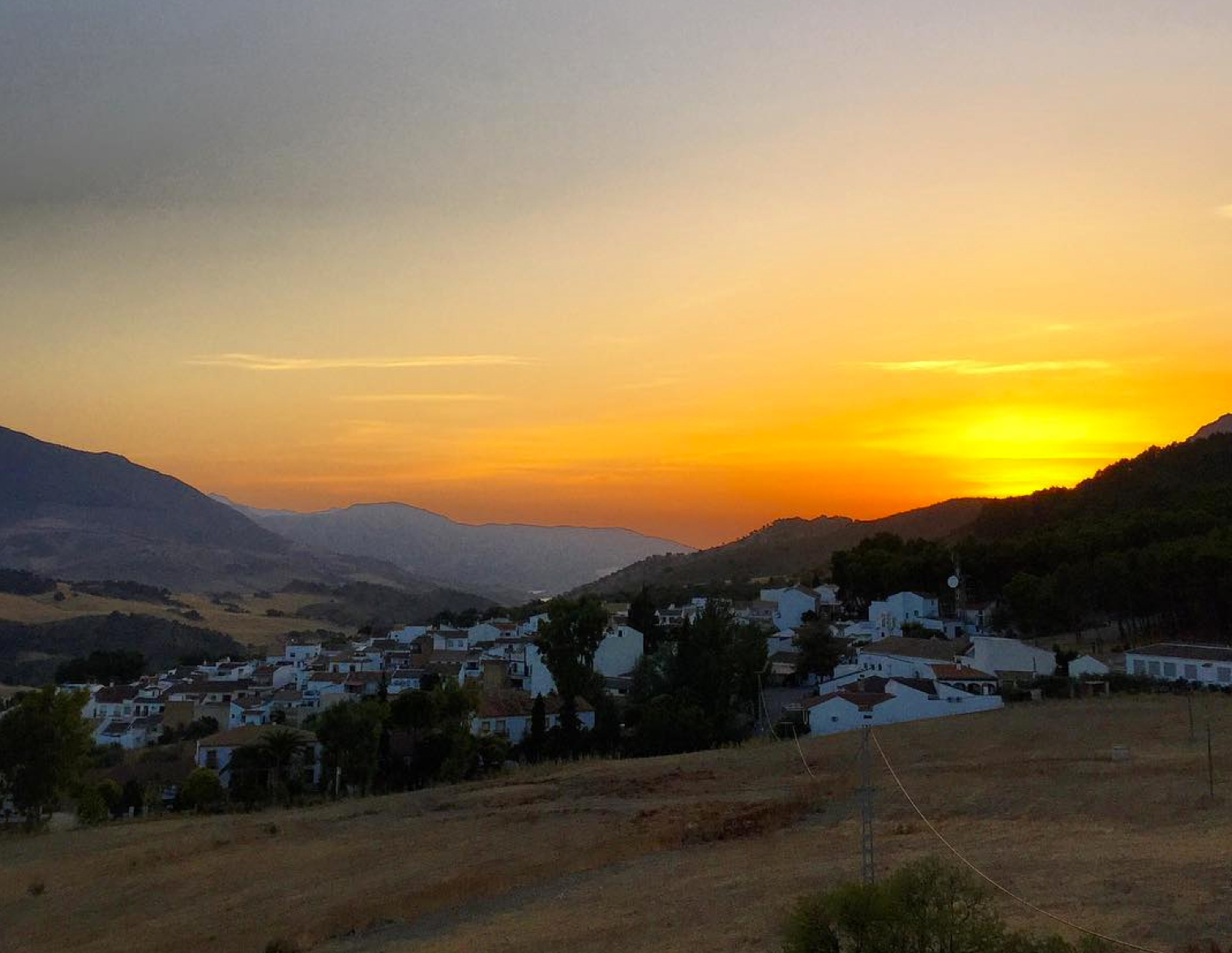 This post was sponsored by Booking.com, all thoughts and opinions are my own.

Our month-long European road trip with my wife and three children will inspire your next family vacation. Our journey started in Barcelona. We celebrated Sant Jordi with a bonfire by the beach, saw the fireworks until the early hours, jumped in the water to wash away the old, and brought in the new (almost like a new year).
While in Barcelona, we decided to start our road trip to Montecorto, Andalusia, a tiny town where siestas are a must. We rented a car, and after some research on which route to take, we figured that ten hours of driving wouldn't be easy with the kids, so using the Booking.com app on the road, we made a last-minute reservation in Alicante. We picked the price and the stars of our hotel and, of course, the amenities. Since we knew this was a quick stop, switching to the map view, we located something for easy access to the highway and close to the beach. A budget hotel like Ibis was just perfect for this fast stopover.
While in Montecorto, we stayed in a beautiful villa. With a quick search on the Booking.com app, we found the perfect rural hotel inspired by the Cortijo Salinas trip. Located in the heart of the Grazalema Nature Reserve, it's the ideal place to unwind with small children. The building was a converted farmhouse with a small chapel and bullfighting ring to make for an authentic trip when visiting the Spanish countryside.
We suggest small day trips during your time here, one being the beautiful birthplace of flamenco, Sevilla, as well as small towns outside of Montecorto like Granada or Olvera, where we toured Moorish palaces and forts and took in colonial architecture.
After a relaxing week, enjoying sheep as our neighbors and lots of peace and quiet, it was a drive back to Barcelona with an overnight stop in Cartagena, a beautiful town by the coast with a well-preserved Roman amphitheater. A town with an active nightlife that's great for all ages.
Once back in Barcelona, we flew to Rome for a few nights and stayed at the Bettoja Mediterraneo in Rome. The suites are stunning, and ours comes with an outdoor terrace, perfect for sipping wine as we take in panoramic views of Rome. During the day, walking to historic sites like the Colosseum, the Basilica di Santa Maria Maggiore, Trevi Fountain, and, of course, stops to indulge in some of the best pizza and pasta of our lives.
Using an app like Booking.com made our trip so much easier and can make your vacation planning a breeze. With so many options on hotels, you will have so many edited choices to choose from—so that you can simply sit back and enjoy your dream trip.
Wing everything. Except for your accommodation.