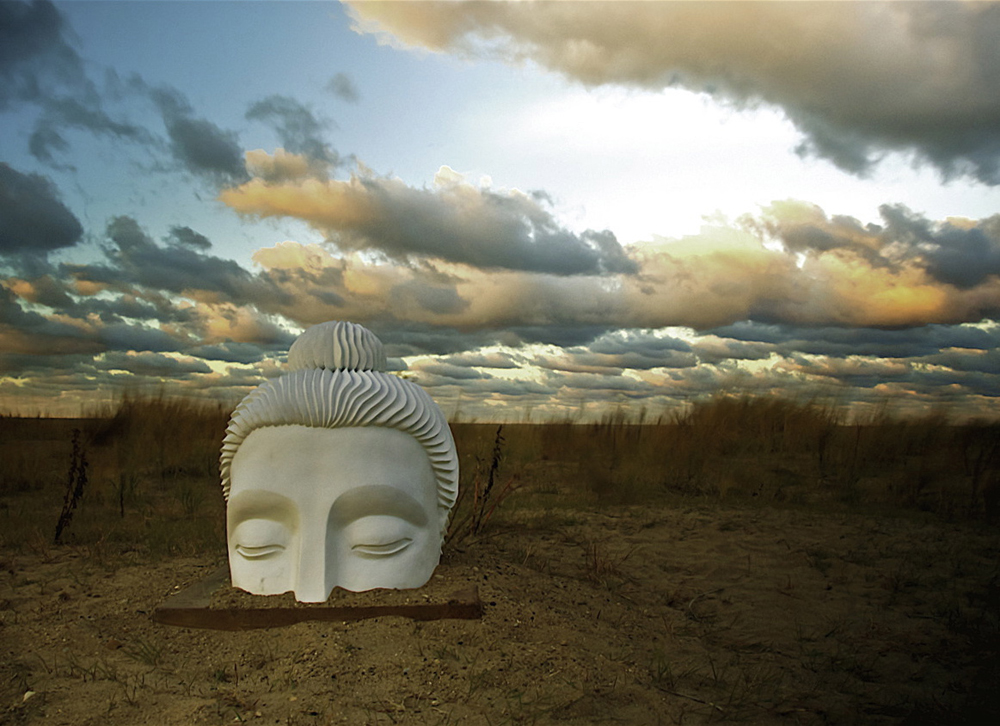 For a truly unique experience in Chicago, venture off to nine neighborhoods, as well as Evanston for a treasure hunt of public art that helps bring peace to the city. Artist Indira Johnson created the sculptures in partnership with Ten Thousand Ripples as a way to get people talking about violence in Chicago. "Throughout my artistic career my passion and commitment has been to make art part of everyday life, to involve local voices and communities in the art process and to cultivate peace as individual action," said Johnson.
Find the sculptures emerging from the Earth in vacant city lots, urban gardens and in unexpected communities. You won't find these works of art on glitzy Michigan Avenue, but in urban communities and in some of Chicago's great diverse neighborhoods, which are definitely worth a day or weekend trip as you explore the city to locate them. "Because I attended so many meetings in the different Ten Thousand Ripples neighborhoods, I came to know and have a special place in my heart for all of them. Some of our meetings were held in restaurants that were selected by the local residents. The ones that stand out are those that combine good food with a socially conscious attitude like Sol Café in Rogers Park, Curt's Café in Evanston and Green Tomato in North Lawndale," she adds.
You can now own one of these beautiful pieces of art for your own garden, the large sculpture for $2,000 is 27″ and the small sculpture is 8 1/2″ for $500 to continue the movement of Ten Thousand Ripples and their continuing mission for peace. Each purchase or donation helps to further the commitment to nonviolence in the city through art. For more information, to order a sculpture or to make a donation, click here. For more info on Ten Thousand Ripples, please click here.
Check out our interview with artist Indira Johnson here.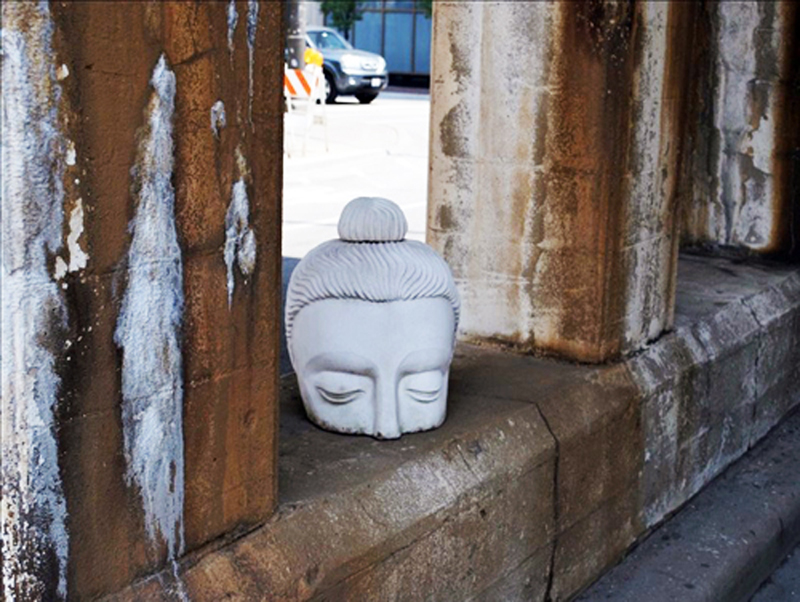 Find the Buddha Head Sculptures at these Chicago and Evanston locations.
Albany Park
Frankenstone Art Center, 3310 W Foster Ave, community organization
Albany Park Community Center, 4720 N Kimball, community organization
Global Garden, 2950 W Lawrence, garden
Northeastern Illinois University, 5500 N St. Louis, university
Ronan Park, 3000 W. Argyle, park
Pilsen
Growing Station, W Cullerton and W 21st and Sangamon, garden
Jardin Mariposas, 1835 S Carpenter, garden
Plaza Tenochtitlan, 18th and Blue Island Ave (at Loomis St), plaza/square
Ruiz Elementary School, 2410 S Leavitt St, school
Dvorak Park, 1119 W. Cullerton
Rogers Park
Heartland Cafe, 7000 N Glenwood, commercial
Loyola Dunes Restoration Project, Morse Ave. to Farwell Ave. on Lake Michigan beach, park
Loyola University, Sheridan and Loyola, university
Triangle Park, 7700 N. Hermitage Ave., park
Charmers Café, 1500 W Jarvis Ave., commercial
South Chicago
Clareitan Associates, 9108 S Brandon, community organization
People's Park, 3257 E 91st St., park
Casa Kirk Apartments, 3252 E 92nd St., residential
Bowen High School, 2710 E 89th St., school
Epic High School, 8255 S Houston Ave., school
Uptown
MDT Architecture, 4619 N Broadway, commercial
Hoa Lan Salon, 1059 W Argyle St., commercial
Alternatives, 4730 N Sheridan Rd., commercial
Tattoo Factory, 4441 N Broadway, commercial
Wilson Yard Apartments, 1026 W Montrose Ave., residential
North Lawndale
The One Straw Garden, 3337 W Douglas Blvd., garden
Chicago Urban Art Retreat Center, 1957 S Spaulding Ave., community organization
Better Boys Foundation, 1512 S Pulaski Rd
North Lawndale College Prep- Christina Campus, 1615 South Christiana Ave., school
Homan Square, 3517 W Arthington Ave., plaza/square
Back of the Yards
1722 West 48th Street, Private Residence Mayra Lopez
Bishop Peace Garden Association, 48th St and Bishop St., garden
Richard J Daley Elementary Academy, 5024 S Wolcott Ave., school
Hedges Fine and Performing Art School, 4747 S. Winchester, school
Evanston
Downtown Evanston, Southern tip of median triangle to the south of Sherman and Davis
Grey Park, Along Ridge Ave. and Main St., park
Howard Street, Howard St. (at Callan Ave.)
Curt's Café, 2922 Central St., commercial
McCormick junction, McCormick and Green Bay Rd.
Little Village
Little Village Chamber of Commerce, 2458 S. Millard St., community organization
Central States SER Office, 3948 West 26th St., commercial
Amor de Dios Church, 2356 S Sawyer Ave., church
Trumbull Community Garden, 2610 South Trumbull, garden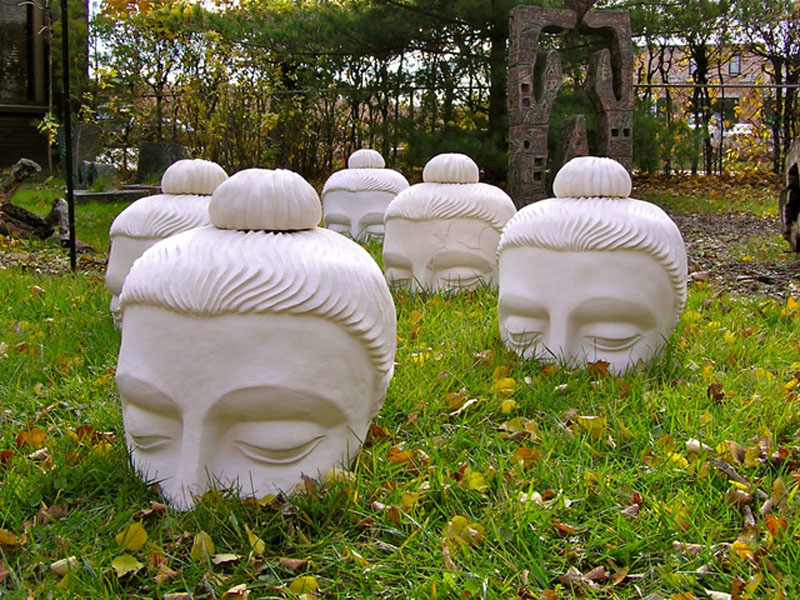 Learn more about this Ten Thousand Ripples project.