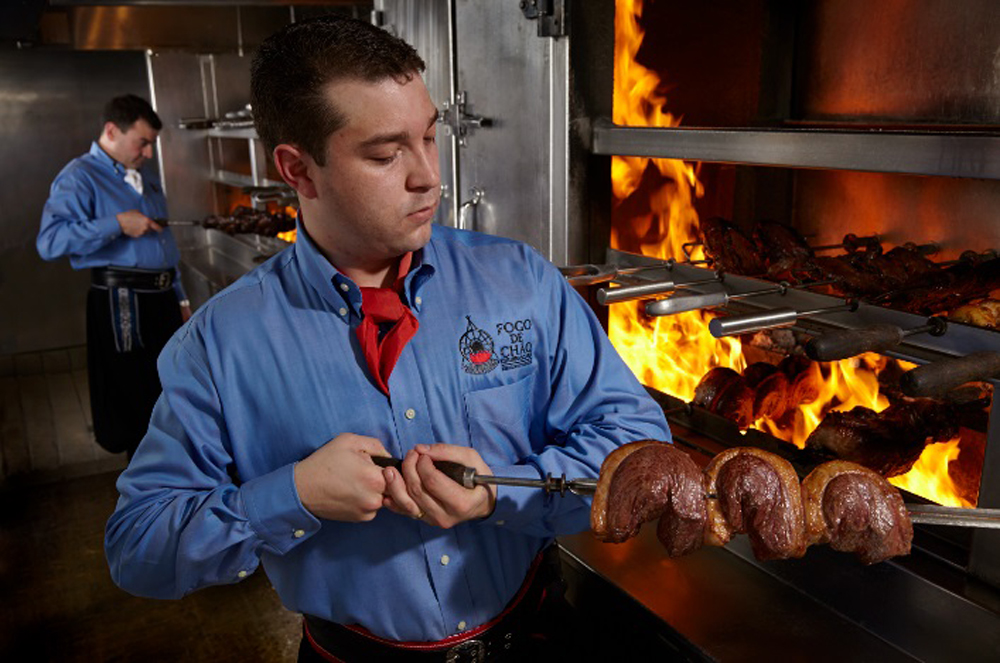 If you're looking for a steakhouse with a South American twist that will satisfy your cravings while visiting Chicago, you might want to check out Fogo de Chão, a Brazilian Steakhouse just a few block from Michigan Avenue. This place is a meat lovers paradise and has been in Chicago for quite some time now and still looks as it did when it opened several years ago. This is one of those places that service and food are equally impeccable.
On a Thursday night, just around 7:30 p.m. –peak time for any restaurant, I was directed to my table right away starting off with a brief introduction of the menu from our waiter explaining what to expect.  We started off our meal by ordering great drinks like Caipirinhas (Brazil's national cocktail) and some Guarana (Brazil's very own soda pop). Next, we headed to a fully stocked salad bar with a great selection of cheeses, vegetables, breads –perfect pairings for the upcoming meat selection you will experience while back at your table. We were ready for what we came in for, fresh, authentic quality cut meats. One by one, waiters came to our table offering up choices of mouth-watering fire-roasted meats made specifically to our liking –picanha sirloin, filet mignon, ribeye, lamb chops, chicken wrapped in bacon, and pork ribs, trying 16 different types of southern Brazilian meats in all. Traditional sides including pão de queijo (warm cheese bread), crispy hot polenta, and caramelized bananas are also served family style to round out your meal.
If you're in the mood for seafood, Fogo de Chão has recently launched an exciting new menu featuring delectable dishes like Mango Chilean Sea Bass, and a Jumbo Shrimp Cocktail served on ice with a spicy, Brazilian-inspired malagueta cocktail sauce.
Fogo de Chão has two Chicago area locations, one downtown Chicago location on LaSalle and a new location in Rosemont, Illinois with a total of 32 locations throughout Brazil and the United States.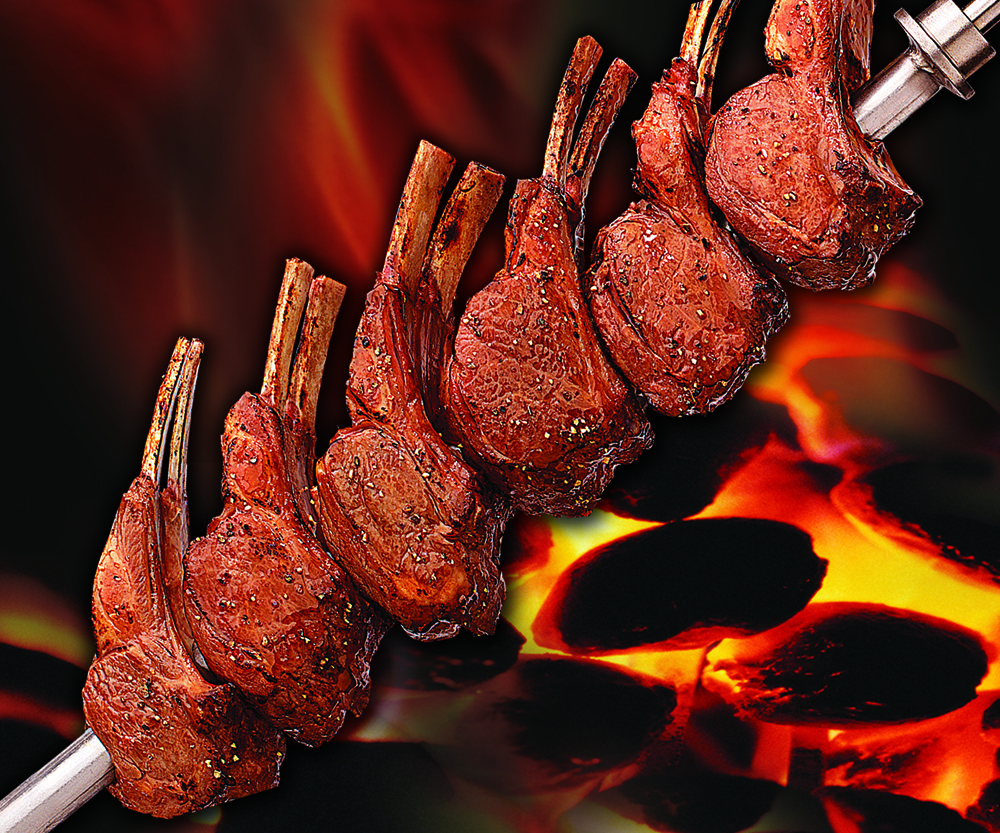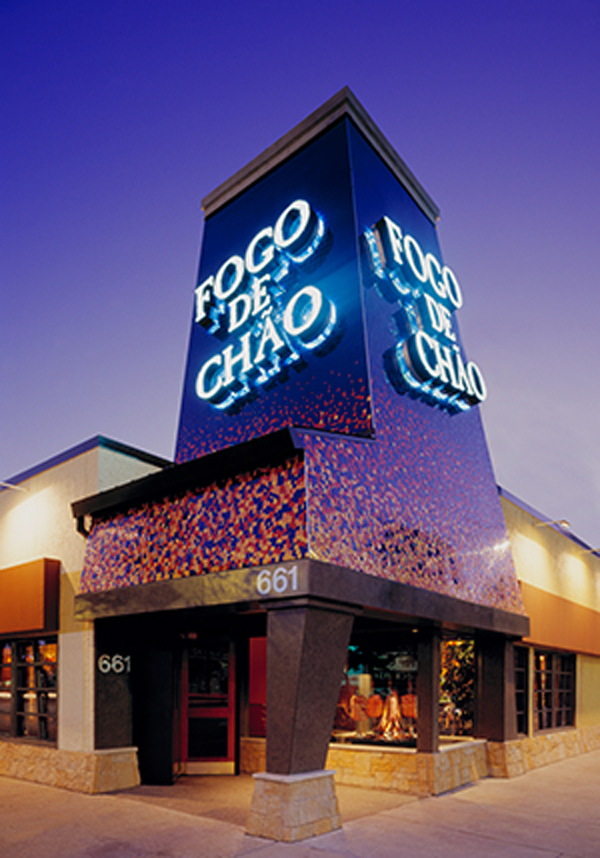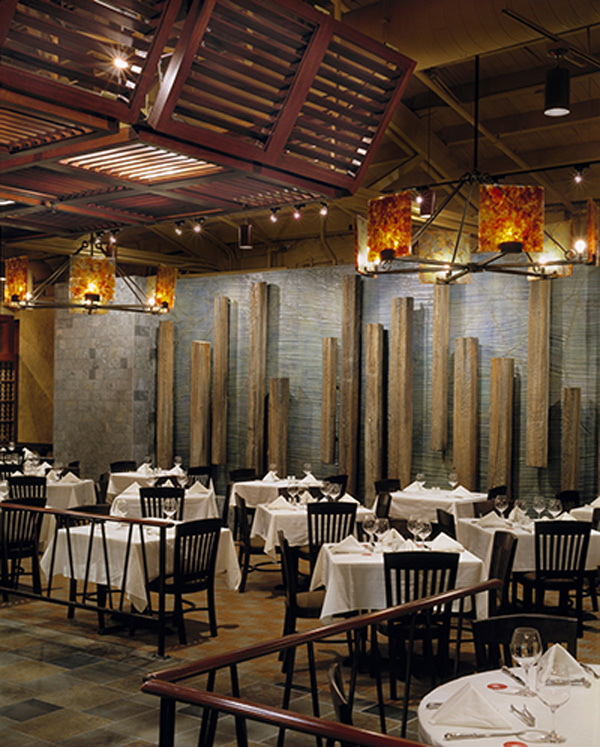 Images courtesy of Fogo de Chão