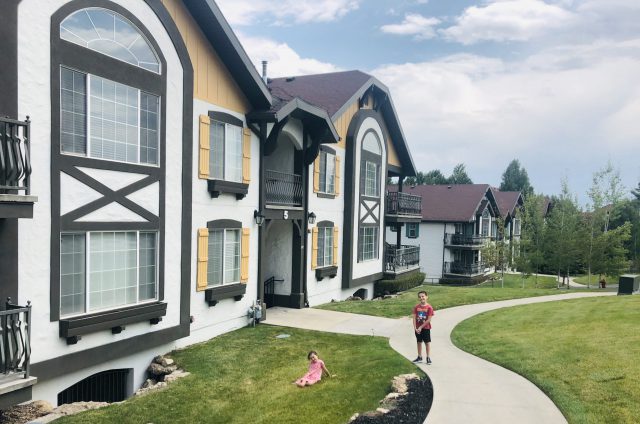 Family road trips are one of the best ways to see the world. When you fly, imagine all of the things you miss. Yes, you'll get to your destination faster, but in our opinion, there's nothing like a family road trip. We've done Chicago to New Orleans and Destin, Florida and a scenic trip from Greenville to Asheville. When planning this latest trip from the Windy City to Midway, Utah, we knew we wanted to experience the American West that included The Badlands, Mount Rushmore, Crazy Horse Memorial and Yellowstone, before reaching our final destination of Midway, Utah (the Zermatt, Switzerland of the U.S.). Here's a look at our trip and every stop in between.
Sioux Falls, South Dakota
We made it to our first stop, which was in Sioux Falls, South Dakota, in just under nine hours from Chicago. Sioux Falls feature more than 70 parks, so finding a little nature and a place to decompress is easy. Check out the waterfalls on Big Sioux River, north of downtown or another noteworthy park such as Terrace Park, McKennan Park, Sherman Park and Yankton Park Trail.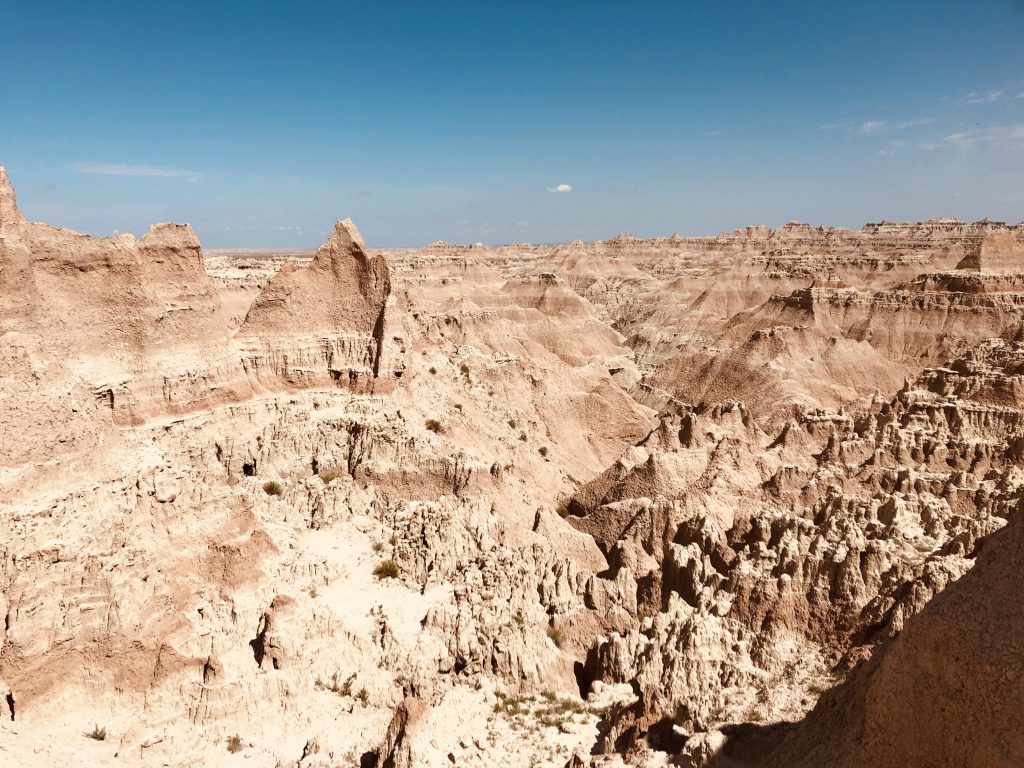 The Badlands
After a relaxing night in Sioux Falls, we were ready for our two nights in the Badlands National Park in South Dakota. The drive can be made in under four hours, giving you ample time to explore on day one. There are several nearby camping sites near the Badlands and we stayed at Badlands Interior Motel and Campground.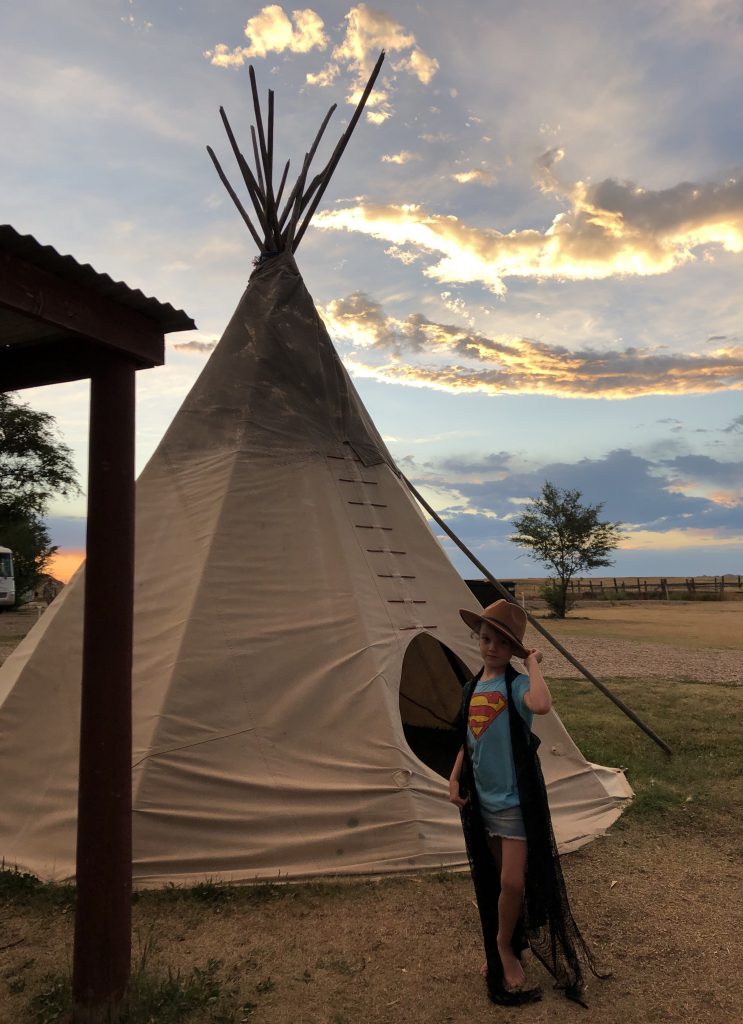 The property features tent sites (some with teepees), RV spots, camping cabins, and a 22-room hotel, and a no-frills pool for guests. This was the perfect spot to stay to explore the rugged national park. The best part of the campground? The views of course! The Badlands National Park features big buttes, spires and otherworldly terrain of rock formations, canyons, and pinnacles. With 244,000 acres of landscape, it's no wonder why the Badlands has about one million visitors a year. The Lakota Indians gave it its name–Mako Sica, which means land bad–long ago because of hot temperatures, rocky terrain and lack of water.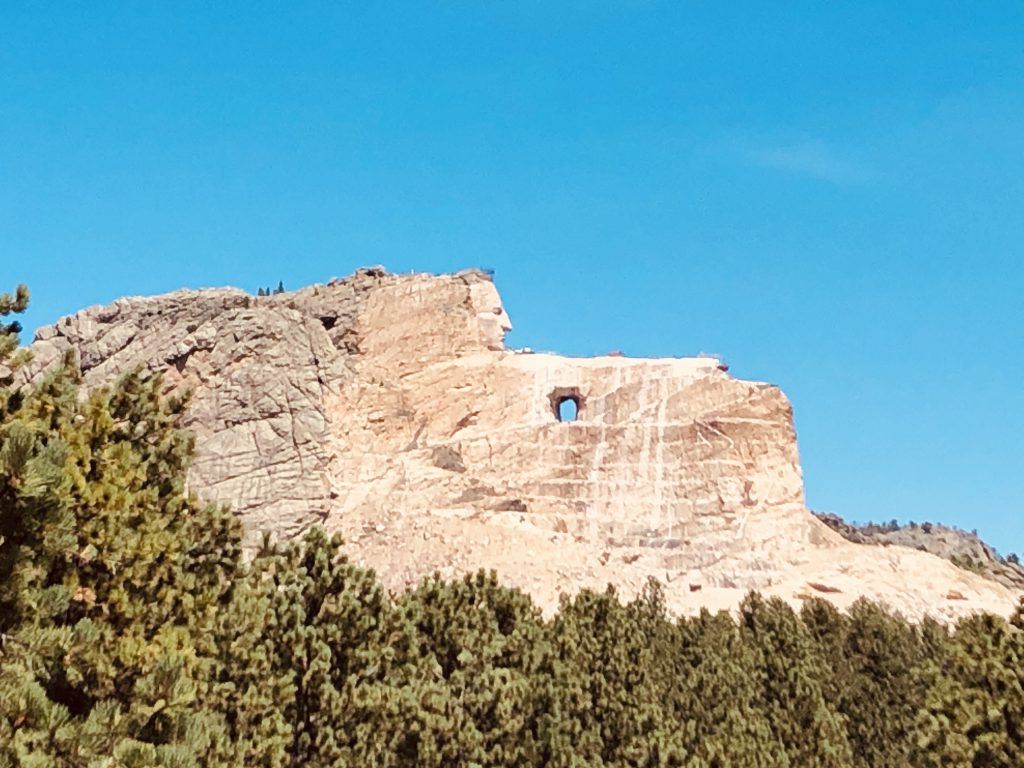 Mount Rushmore, Crazy Horse Memorial, Custer State Park, Devils Tower
Located under two hours from the Badlands, we were on to our next adventures. This included a stop at Mount Rushmore National Memorial in the popular tourist town of Keystone in South Dakota. The colossal 60-foot sculpture was carved out of the granite in the Black Hills by sculptor Gutzon Borglum from 1927 to 1941 and features Presidents George Washington, Thomas Jefferson, Theodore Roosevelt, and Abraham Lincoln.

Our next stop was a visit to Crazy Horse Memorial is under 30 minutes from Mount Rushmore. Honoring all Native Americans, this impressive sculpture is 87 feet high and honors Oglala Lakota chief carved into the Black Hills. The sculpture was started in 1948 and is still a work in progress. For those wanting to get a closer look, guests can take a bus ride. Don't miss a visit to the museum to learn all about Native American history. There is an admission fee that supports the ongoing progress of the sculpure, the museum, as well as educational programs.
Insider Tip: Just outside the museum (with views of the memorial), you can experience some memorable Native American hoop dancing. We enjoyed getting an insider look at what life was like for the Lakota indians and seeing this traditional dance during our time at Crazy Horse Memorial.
Custer State Park is another destination not to be missed. With 71,000 acres in the Black Hills, there is an adventure for all. The park features an array of wildlife (including bison, whitetail and mule deer, antelope, mountain goats, elk, coyotes, bighorn sheep, wild turkeys and more.
A little over two hours from Custer State Park is Devils Tower in Wyoming. Its claim to fame is it was the first national monument in the U.S. and it's also sacred to Native American tribes. This incredible geological formation is around 1,267 feet above the Belle Fourche River.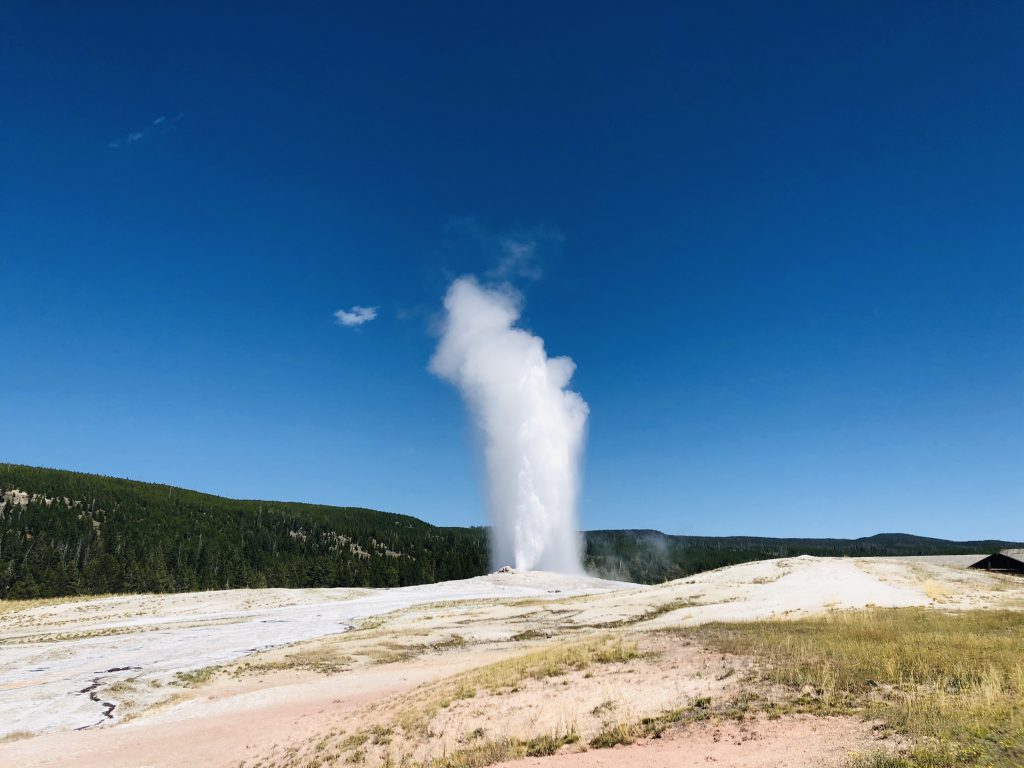 Yellowstone National Park and Livingston, Montana
Our next stop is one of the most famous–Yellowstone National Park. While you could definitely spend a week at this iconic place, we had two days with kids. Established in 1872, the park is huge and is spread over Wyoming, Montana and Iowa. The park is the epitome of the Wild West and features wildlife from grizzly bears to bison and geothermal wonders including the Grand Prismatic Spring and Old Faithful geyser.
Insider Tip: If you are lacking on time, definitely pick one of two destinations. Yellowstone is very large and driving from one destination to the next can take hours. Also, be flexible. During our trip, we experienced traffic and road construction.
For this leg of the trip, we stayed Livingston, Montana, about an hour north of Yellowstone National Park. The Old West ambiance features incredible views of Livingston Peak and a quaint main street that features vintage neon signs (similar to those seen at the Neon Museum in Vegas!).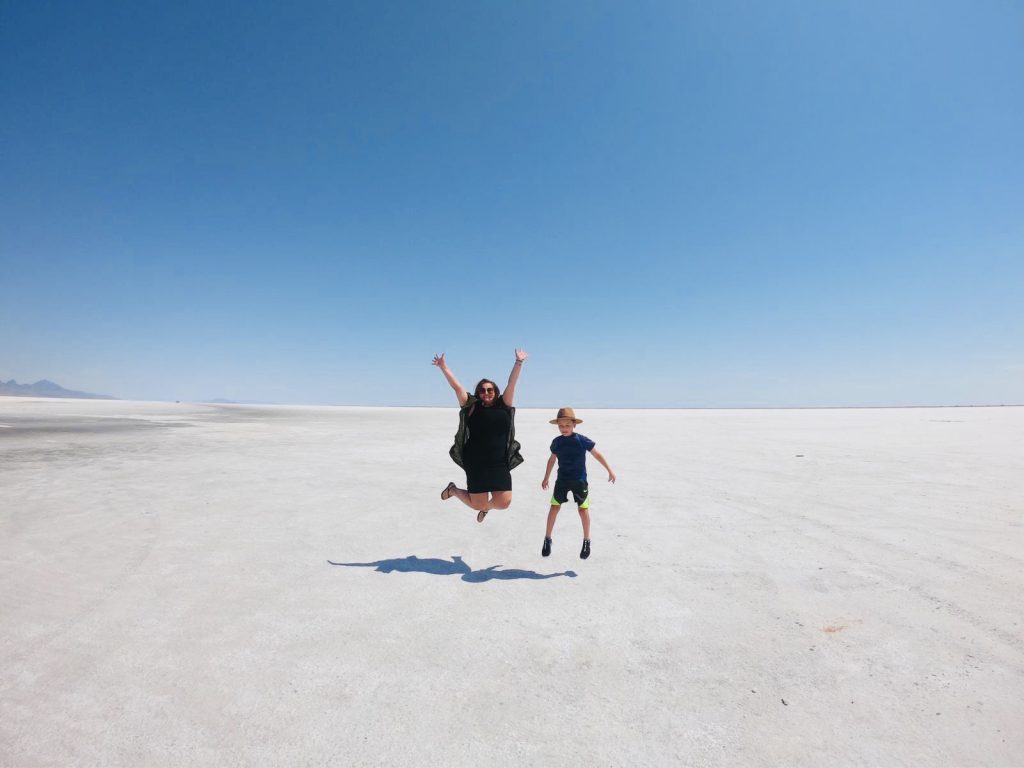 Midway, Park City, Salt Lake City, and the Bonneville Salt Flats
In just under five and a half hours, we made it to our final destination of Midway, Utah. In Wasatch County, Utah, this quaint mountain town is located in Herber Valley, about thirty minutes from Salt Lake City. Original Swiss settlers were so inspired by the snowcapped rocky slopes and mountains that this town is dubbed Utah's Swiss Alps. Hotels, shops and restaurants are fashioned in Swiss-style, so much so, you forget you're in America. A few times, we thought we were in Zermatt, Switzerland. Enjoy year-round activities for the entire family including soaking or scuba and snorkeling at the world-famous Homestead Crater, hiking, horseback riding and even fly fishing. If you go during winter, don't miss the Midway Ice Castles, a sleigh ride, snowshoeing, snowmobiling and of course, skiing.
An easy day trip is visiting the chic, yet laid-back Park City, just 20 minutes from Midway. Whether you're planning a stroll on main street to check out the countless boutique shops, art galleries and restaurants or visiting for the well-known hotels like Park City Mountain Resort or Deer Valley Resort, there is something for everyone in the summer and winter.
On another day, we ventured to Salt Lake City to visit the headquarters for the LDS Church including SLC's best-known attraction, Temple Square. This urban landscape is Utah's capital that boasts small-town charm with big-city convenience with a hip restaurant and art scene.
A little over an hour and a half north of Salt Lake City is the not-to-be-missed Bonneville Salt Flats in Tooele County in northwestern Utah. Featuring 30,000 acres which were once part of the dried out Lake Bonneville. This historic site has been on our bucket list for years. Being Chicagoans it was so cool to find out that Lake Bonneville was once the size of Lake Michigan!
Insider Tips: We went during the summer when the salt flats can reach 100 F. Be sure to bring plenty of water.