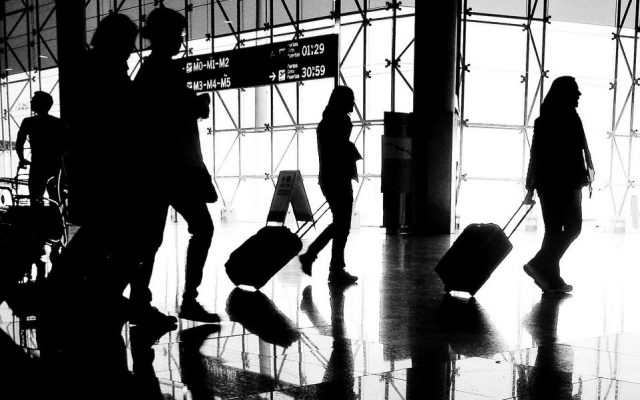 We haven't always packed light on overseas trips. It took a couple of years of hits and misses that made us change our over-packing travel ways. It may have been that moment when our luggage wheels broke walking up the cobblestone streets to our hotel during our trip to Zurich with our oversized suitcase. Or it could have been that very intelligent travel tip that designer Cynthia Rowley gave us in her guest post about traveling with her family of four–each family member only taking a carry-on for a 10-day trip to Bhutan. Here are our top tips of why you should only take a carry-on when you travel overseas:
You'll Feel Free
Not only will it be simpler for you to travel with just a carry-on, but you'll have more freedom, literally. Becoming a lighter packer, you'll realize that you don't need everything you usually take and you'll feel freer and lighter in the process.
Transportation Made Easy
Think of how easy it will be to hail a cab, get on a crowded train or bus with just a carry-on as opposed to lifting heavy oversized luggage. Just the fact of traveling the city after being on a plane for eight hours is reason enough for us.
No Airport Hassles
If you take a carry on, just think of all of the annoying things at the airport that you won't have to partake in. No dropping off your heavy bag, no overweight bag moments, layovers are a breeze and you won't have to wait for your bags.
Save Money
This is probably our favorite part…you'll save money. You'll no longer have to pay baggage fees which can cost $25 or more per bag.
More Security
You'll have security knowing that you are in control of your bag. If you don't check a bag, then it can't get lost by the airlines.