The Hare and Hounds Hotel near the historic town of Tetbury sits on beautifully manicured gardens where morning walks are a must. Originally a farmhouse from the 18th century, the main hotel building was added in 1928, keeping the former inn's style.
At the hotel, the Beaufort Restaurant served me my very first English breakfast, a combination of bacon, poached or fried eggs, fried or grilled tomatoes, fried mushrooms, fried bread or toast with butter, sausages, black pudding, and baked beans, not to mention fresh juices, baked pastries, and local yogurts. It's a bit heavy if you're not used to it, but it will get your day started and keep you filled throughout the afternoon.
Dinner started in their comfortable lounge with small bites and tea and then after in the main dining room. We were delighted with dishes that were combinations of different flavors–some modern and some traditional. You can't miss some after-dinner tea while relaxing back at the lounge, the perfect spot for great conversation or to read your favorite book.
Walking around the Hare and the Hounds main building, you will be surprised by other amenities like a library overlooking the gardens and Jack Hare's Bar, an English pub with a wood-burning fireplace and great atmosphere.
If I have the opportunity to go back, I would love to stay in this hotel again because of its grand rooms, comfortable beds, and great staff.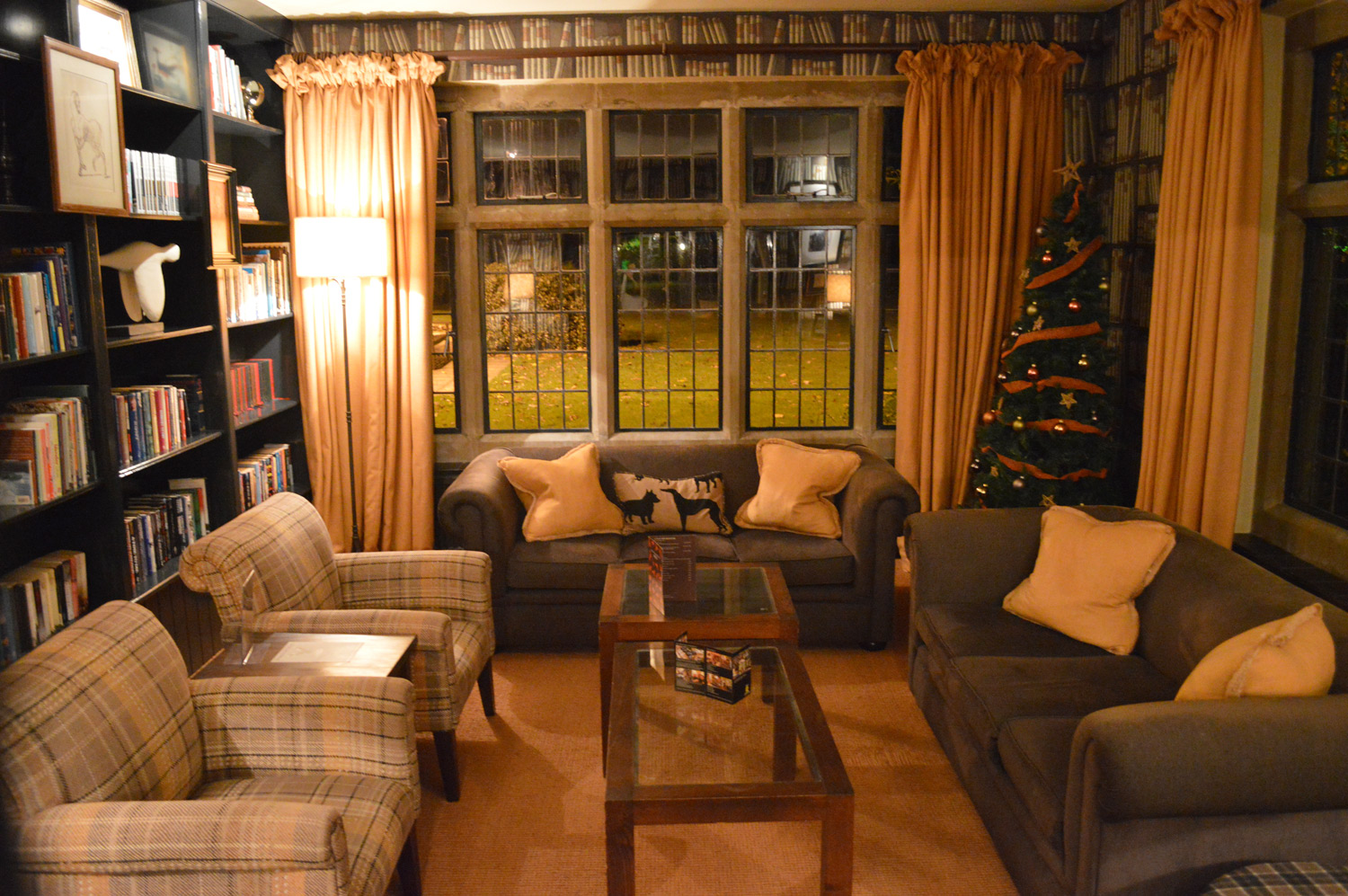 The Library at Hare and the Hounds