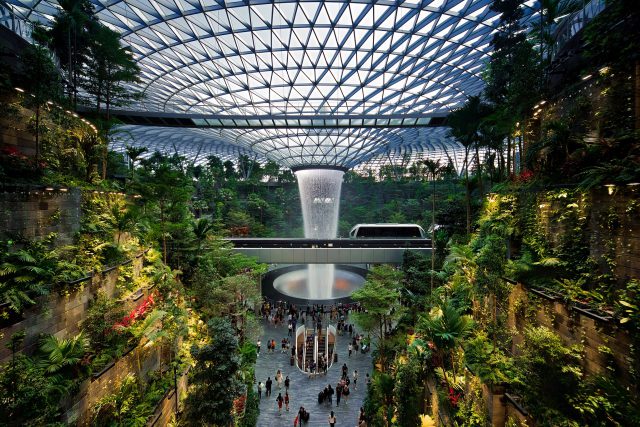 Most of us wouldn't choose to stay overnight in an airport on purpose—especially after traveling countless hours and making several connections. But, we can honestly say we would be thrilled to experience one of the coolest airports in the world, and now you can too. Guests can now enjoy a glamping experience at Singapore's Changi Airport.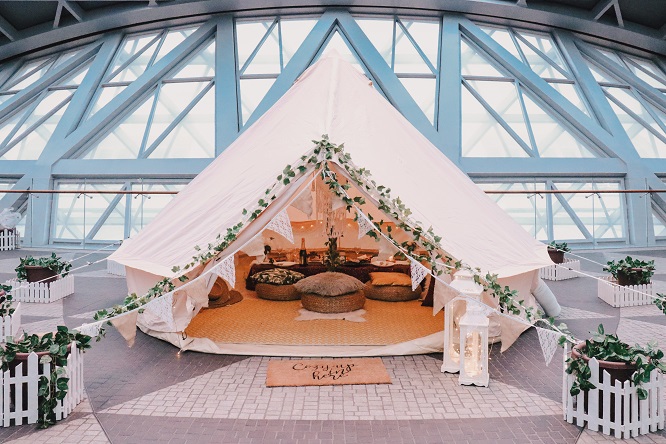 Until January 3, 2021, guests can book this glamping experience that will take place directly inside the airport terminal. There are two available "glampcation" experiences that guests can choose. The "in the clouds" experience is located in the Cloud9 event space, which overlooks the world's largest indoor waterfall, and the second is on the Shiseido Forest Valley floor. It is situated in the greenery surrounding the waterfall. Guests can expect the sites to have tents, as well as beds, toiletries, and a cooler with ice. Additionally, guests will have access to showers at the airport lounge.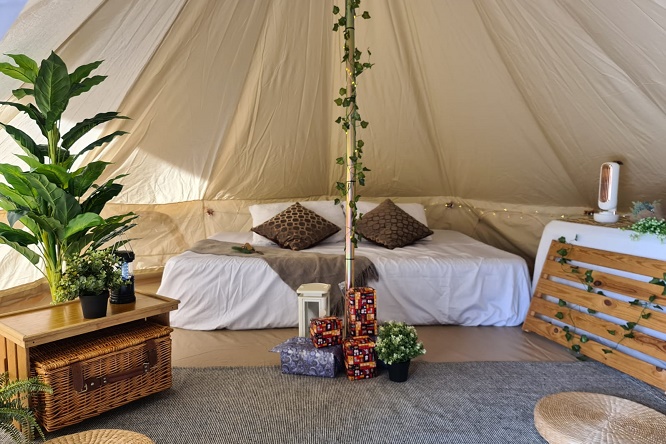 It costs between $320 to $360 depending on which location is picked, and guests will get admission to the Sparkling Christmas at Jewel and the Canopy Park at no extra cost. If overnight at the airport isn't your thing, guests can book a "glampicnic" for three hours. The set-up is provided; however, guests will need to bring their food and drink.