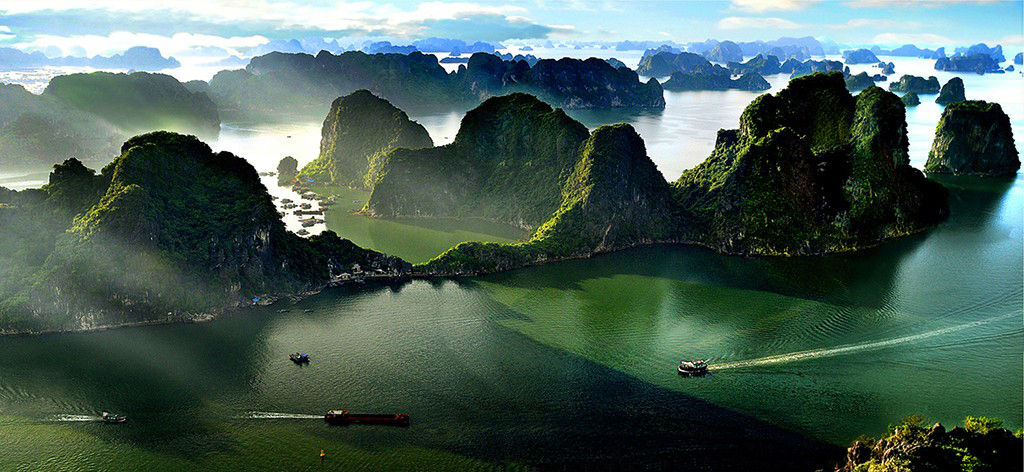 For a relatively small country, there is a ton to do in Vietnam. From top to bottom, you could fill every single day with culture, adventure, and history. In fact, choosing the top 5 things to do in Vietnam wasn't easy, but here they are.
Go Trekking in Sapa
Sapa puts its own spin on "resort town" and has plenty of local restaurants, massage parlors, and night markets for souvenir shopping. The town is also filled with local villagers who walk around each day trying to sell their traditional handmade crafts. These villages surrounding Sapa are part of the allure, and you can hire a local tour guide to take you trekking through them. Stay overnight in one of their homes for a traditional meal and an experience too.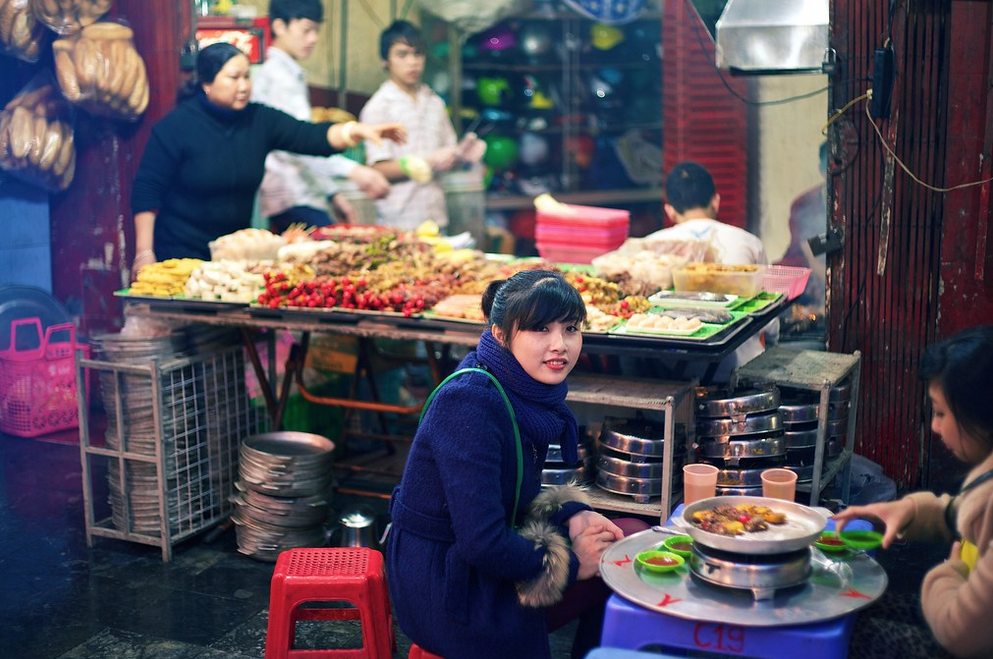 Sample Street Food in Hanoi
A list of the top 5 things to do in Vietnam must include food! Hanoi is culturally and visibly unique from all other places in Vietnam. And, it probably has one of the best selections of street food. Wander down abandoned-looking alleyways to find some of the best stalls serving Pho soup, savory pancakes, rice dishes, spring rolls, and sandwiches. Also, make sure to try Vietnamese drip coffee and iced lemon tea.
Canyoning in DaLat
The forests of the Vietnamese highlands are the perfect setting for a canyoning trip. Join a group tour and spend the day repelling down waterfalls, jumping off cliffs, and sliding down natural waterslides made of rock.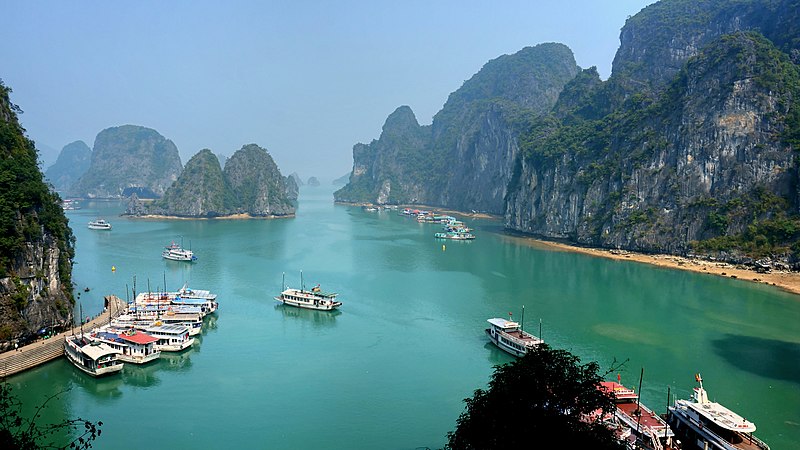 Stay Overnight on Ha Long Bay
This UNESCO Heritage Site is a must-see, and you can get the most out of your trip there by staying overnight on a boat. Wake up in the morning and do Tai Chi on the top deck and venture off to kayak around by yourself.
Wander Phu Quoc Island
This Vietnamese island is relatively new to tourism, and wandering around it will have you stumbling upon secluded beaches, monkey forests, and plenty of spots with pristine coral for snorkeling. Plus, the night market and fresh seafood stands are a great place to have an unforgettable dinner.