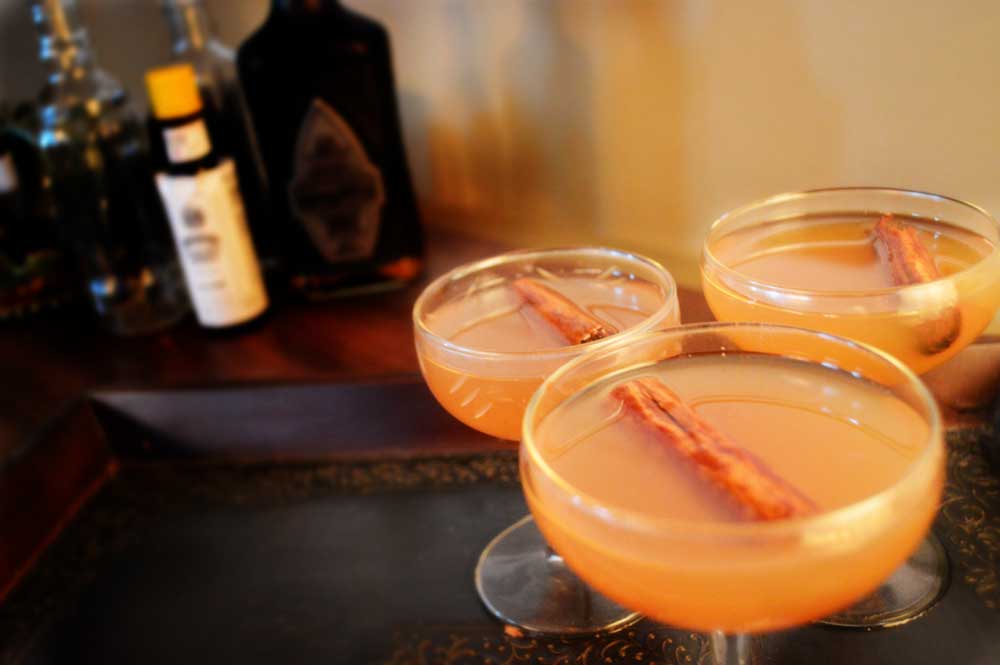 This post is sponsored by Hornitos®. All opinions are, as always, my own.
Kids aren't the only ones excited for Halloween. Adults love to get in on the fun as well. From boozy cocktail parties to Day of the Dead celebrations, there is so much we get excited about while planning for the ghoulish holiday. Each year, we do a costume party and each year, we try to up the ante on that "specialty cocktail" we plan to serve. Guests of our party this year will be in for a special treat as we introduce the frightfully delicious cocktail. Partnering with Hornitos, we picked up the their Black Barrel tequila for this specialty cocktail and plan to serve hot or cold depending on our guests' wishes.
Hot/Cold Cider
1.5 parts Hornitos® Black Barrel® Tequila
3/4 part apple cider
3/4 part cinnamon syrup *
1 part lemon juice
2 dashes bitters
2 parts water
*To make cinnamon syrup: Mix together 1 part sugar, 1 part water and 4 crushed cinnamon sticks. Bring to a boil (approximately 1-2 minutes). Once cooled down, strain into a glass.
Preparation: Combine all ingredients together and serve. Garnish with a cinnamon stick and an apple wedge. Can be served hot or cold.
Hornitos® Tequila doesn't settle for the status quo but believes in taking experiences to the next level with 100% agave tequila. Learn more about what makes us Not Just Any Tequila at hornitostequila.com and follow us on Twitter at www.twitter.com/Hornitos