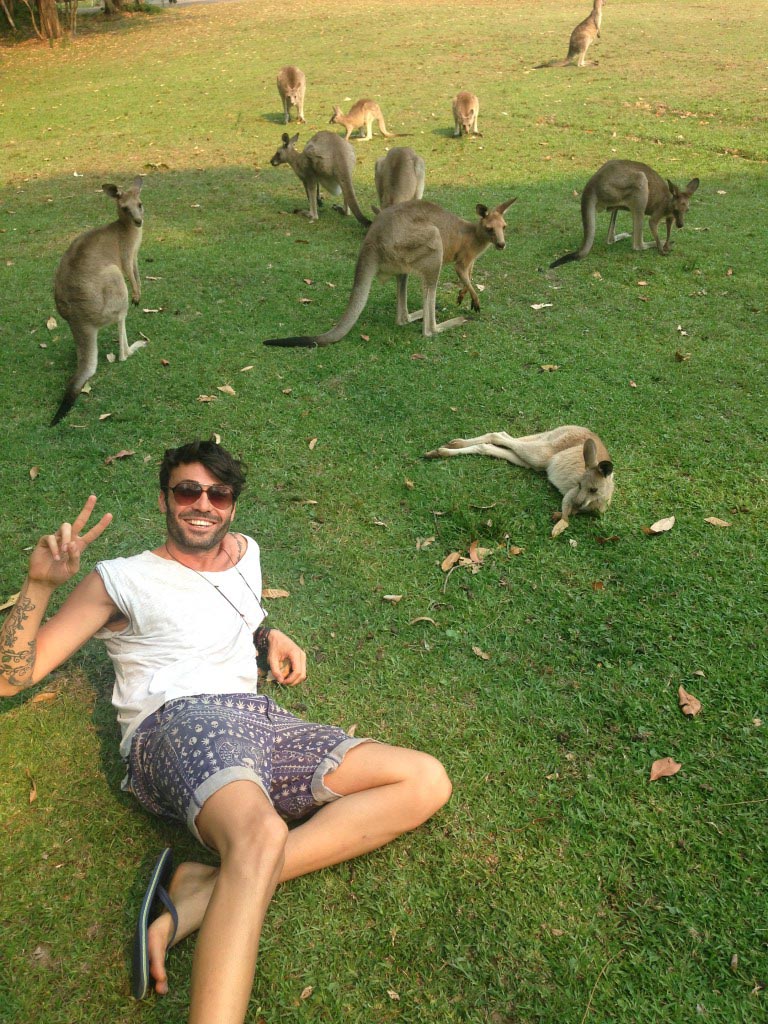 If you want a friend to inspire you to travel the world, Hareth Tayem is the one to do it. Starting out as a model, this Sydney-born creative director, turned fashion-and-travel photographer has the kind of life everyone wants and the kind of down-to-earth personality everyone loves. We caught up with this larger than life traveler to give us the inside scoop on the best places to see and be seen in Sydney, Australia.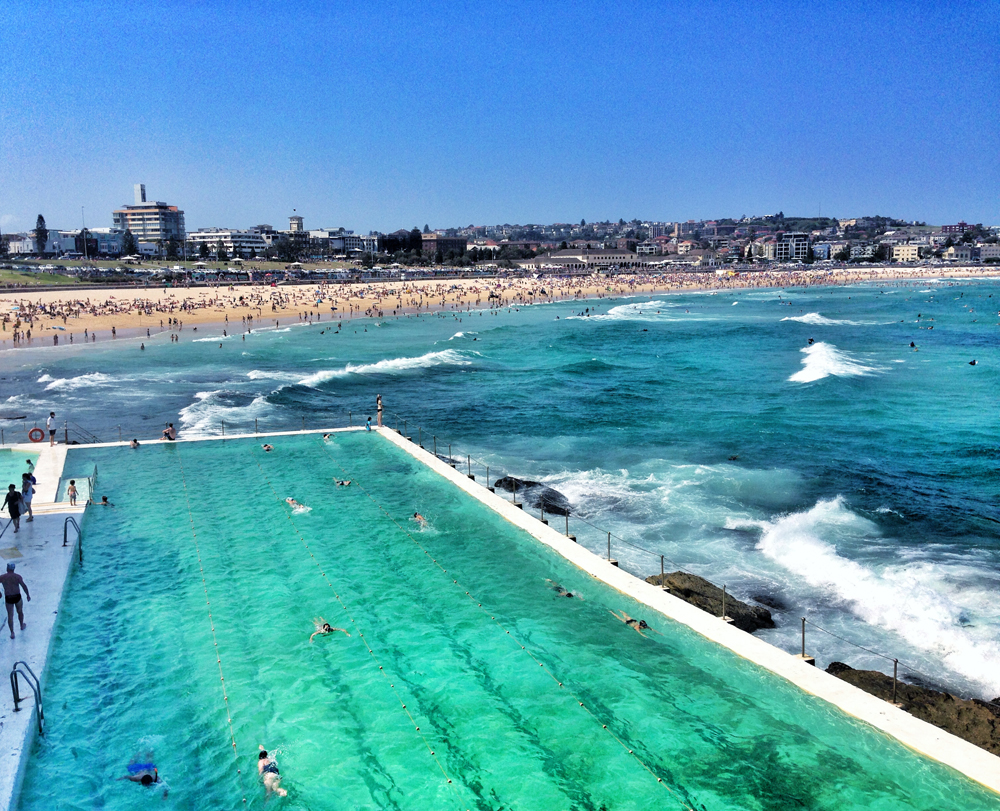 What city were you born in?
Sydney, Australia
Tell us about your city.
Sydney is the type of city that keeps surprising you. Sydney's over-whelming visual beauty is enough for any visitor to spend weeks, even months exploring one stunning moment after another. Sydney has a very dynamic multicultural influence that becomes obvious when it comes time to dine. Infused with various influences and creations, Sydney has managed to create a "culture" in a city that in theory shouldn't have one. The city center plays home to an incredibly beautiful and monumental park, which then dictates the surrounding areas leading to the breathtaking harbor and the majestic homes that surround it. It's hard to imagine that such a busy and proactive CBD lays 25 minutes from one of the world's best beaches –Bondi. Sydney is the type of city that allows you to live in various pockets while experiencing something you would only get from moving from one city to another!
Tell me about your career.
I have had a very self-amusing career path leading me to be a fashion and travel photographer. I started out as a model and TV commercial actor for many years, which allowed me to travel the world. My obsession for world travel only fueled a fire that was meant to have come to an end, however, I have managed to maintain this lifestyle by jumping behind the camera while documenting and capturing the world's most beautiful space, places, and faces.
I have now slowly transitioned back in front of the camera as a photographer appearing in shows such as Australia's Next Top Model and Britain's out of this world reality show called "Meet The Russians" and various FTV coverage.
What is the best time to visit?
Even though Australia has exceptional all-year-round weather, my favorite time of the year is spring. Remember, we are in the southern hemisphere so that would be from September to December.
Christmas and New Year's is always special compared to the conventional idea everyone has. This time of the year is spent in red shorts or swimwear donning a Santa hat, while on the beach or one of many parks having a BBQ with family and friends in between ocean dips.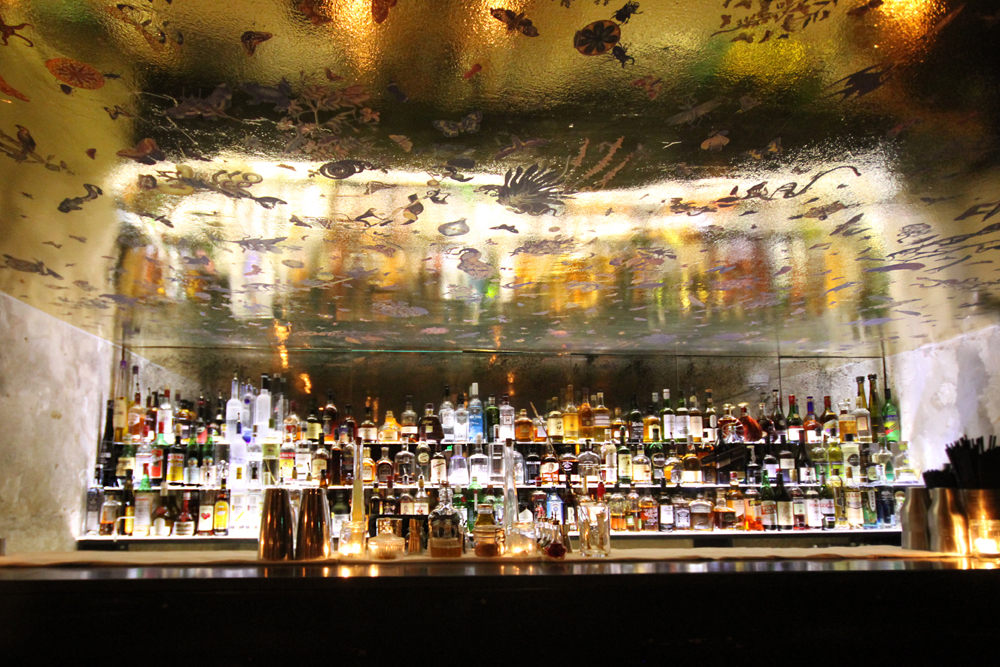 What are your favorite restaurants and/or cafes?
We know our coffee, so cafes rule Sydney. Starbucks tried to infuse us but failed. 61 out of the 87 stores that were opened, closed. Sydney also plays home to many bars, and a hole in the wall eateries, so there is always an endless supply of options.
My personal favorite is the newly reopened and revamped "Tatler" in Sydney's infamous Kings Cross. This venue now plays home to international artists displaying their work, live bands, antique furniture, and food will be served till 4 am.
What about shopping? Tell us about the best shopping!
Boutique stores have taken over my favorite shopping neighborhood of Paddington. The weekend markets in Paddington on every Saturday and Bondi Beach every Sunday is the BEST way to pick an item from one of the many locally talented designers that Sydney keeps producing. Many of these newcomers go on to do incredible things and become international names. So if exploring is your thing, you will be happily rewarded.
What are the best spas?
Spas don't really play a huge role in living in Sydney since everyone can access nature's own spas, the beach. Numerous rock pools are attached to every beach and are private. The environment that's inspired by and re-created in a spa is what we have access to on a daily basis. Let mother nature pamper you this time.
Where would you suggest a traveler stay?
The idea of being in Australia is truly appreciated when you "live" in Australia. In my opinion, serviced apartments are commonly available and Airbnb.com is the way forward. This lets you access exclusive neighborhoods and areas where there are no hotels and allows you to pretend for that short time that you are Australian and living in the middle of it all!
Tell me about 5 places that I have to see while visiting and why they are so special to you?
1. The Bondi – Bronte walk: this is definitely one of the most stunning walks you will ever do! The man-made walkway hugs the coastline from one beach to another, passing through cliffs, lookouts, and even one of the most beautifully situated cemeteries.
2. Circular Quay / Opera House: this is the reason why they appear on postcards, you must see the Opera House in all its glory and dare to boast that you climbed the Harbour Bridge, yup, that's right, climb it.
3. Drive to the Northern Beaches: the whole coastline of Sydney driving north is interrupted by one picture-worthy beach after another… try playing favorites, it will be a very hard game.
4. Hunter Valley Vineyards: this scenic drive out of Sydney is infused with the sweet taste of local wines and gorgeous vineyards and eating spots. Check out Casa Margarita which is an authentic Mexican restaurant run by a Mexican chef in the Hunter Valley.
5. Kangaroo chilling: I've personally just recently discovered this. There is a place where kangaroos roam free and will happily come up to you to be fed. The grounds are shared by the Morisset Psychiatric Hospital and are open to the public. Don't let this discourage you, this is definitely a treat and a secret, until now.
What do locals love to eat and drink? Is there a national dish I must try?
Locals will always be found at pubs every weekend or after work during the week. If drinking is not always your thing, you must head down to (get ready to try and say this) Woolloomooloo which is a beautiful warf playing home to Harry Cafe de Wheels. A fixed truck that sell the best meat pies. This is an Australian dish that must be tried. Add mash, peas, and gravy and watch the navy boats come in.
When you travel, what's your favorite destination, and why?
Going anywhere for the first time is my favorite thing to do. The idea of not knowing what to expect, see, smell, or taste is what traveling is all about for me. Returning to a place I've been to before is a different kind of thrill. Some of my favorite destinations have been South Africa, Iceland, Sweden, and Thailand, but I always have a smile on my face every time I know I'm heading home to Australia.
Photos: Kangaroos and Hareth Tayem, Bondi Beaches rock pool – natures own spa, interior of Tatler – his favorite venue in Sydney