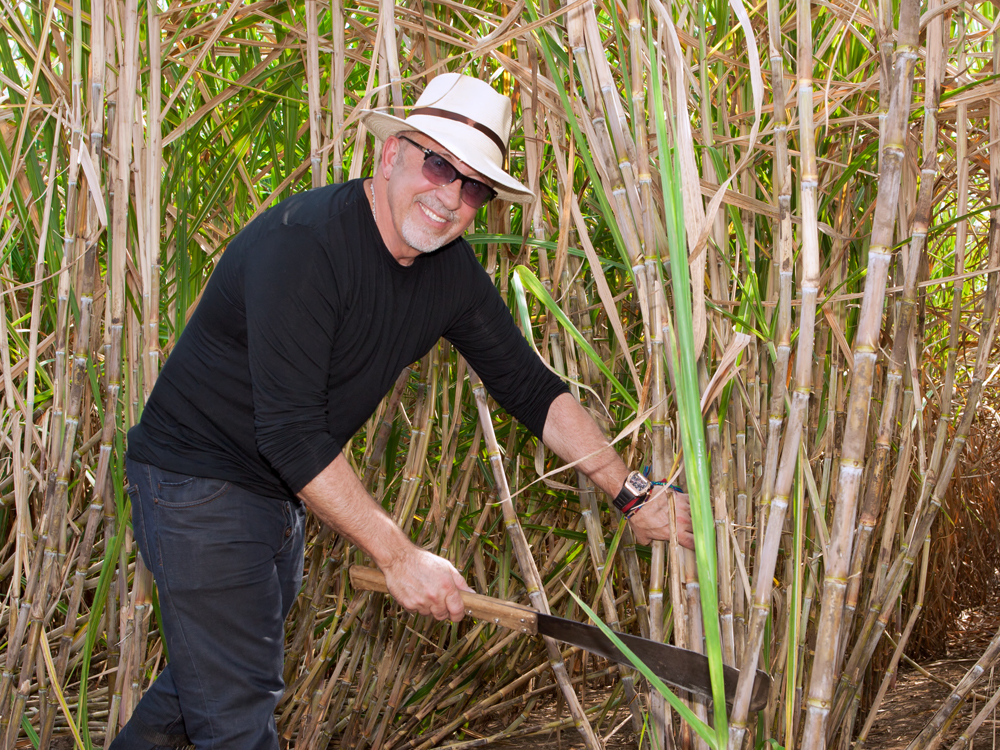 Emilio Estefan, the multi-Grammy award-winning music producer knows a hit when he sees it. As the founder of Miami Sound Machine and the other half to Superstar Gloria Estefan, he's helped catapult musicians like Ricky Martin and Marc Anthony to worldwide fame. In his latest endeavor, a brand ambassador for Botran Rum—an aged rum with a rich texture of dry nuts, tropical fruits with a smoky finish from Guatemala, has us seeing another side to the music icon. When making a drink, think of easy to prepare combinations like Botran & Pineapple or a Clove Daiquiri.
In a recent interview with Emilio Estefan, we found out his favorite rum drink, how he packs for a trip, and his most memorable vacation moment with his family.
Henrique Kerch: What is your favorite rum drink at La Casa Del Ron?
Emilio Estefan: My favorite is Solera straight. I also like the Piña Colada, Mojito. The rum tastes best when it's blended.
HK: Having launched La Casa del Ron/the House of Rum, a new boutique lounge and bar that opened in Antigua Guatemala, and after touring the region, what were some of your favorite places in Guatemala to visit?
EE: The ruins of Santa Clara because you feel like you go back in time, you feel the historical flavor of Central America and you feel like you're in a movie. I've been there three times.
HK: What was your most memorable vacation?
EE: The times that I went with my mother and father and family are most memorable. We would go on a cruise ship and stop in different ports like Paris and Italy. I would also do this with the Miami Sound Machine.
HK: Are you practical when it comes to packing or do you take lots of luggage?
EE: I am a very organized person and I'm ready for all types of weather whether it's a cold day or a hot summer day.
HK: Do you believe in fully organizing a detailed trip beforehand, or do you simply wake up and decide what you will do that day?
EE: When traveling for business, all the schedule needs to be very well organized from breakfast times, breaks, and all of the appointments I'm doing. When traveling for pleasure, it's good to schedule and I like to still be organized so I can make the best use of my time.
HK: What are people surprised to know about your traveling style?
EE: I generally ask for an extra two pieces of toast and I will give it to the birds to start the day giving back as I believe in good karma. Side note: My father won the lottery 27 times, and in those 27 times he gave away all his winnings as he taught me that you have to give back for good karma.
For more info on Emilio Estefan, visit emilioestefanjr.com.