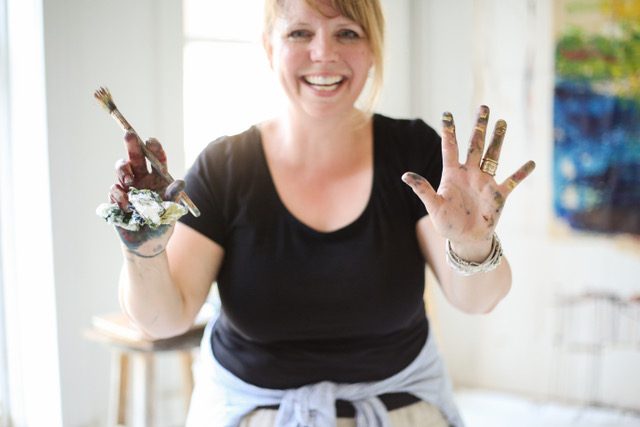 For Kijsa Housman, creativity is a way of life. She has worked for 25 years as a professional artist recently taking part in an art residency in Can Seurat near Barcelona. Housman is also the owner of MAKE, a boutique art studio in Paducah, Kentucky, a city that is designated as the "world's seventh Creative City of Crafts & Folk Art" by UNESCO. Just about everything artistic is offered at MAKE from private classes for adults and kids to workshops that teach painting or printing. We caught up with the busy artist to learn more about her career, see how she got started in the field, and, of course, find out how she would spend the perfect day in Paducah, Kentucky.
Meet Kijsa Housman of MAKE Paducah
Travel Insider Magazine: Tell us about your career.
Kijsa Housman: In a nutshell, I HAVE to be an artist. It is not only my passion, but I have a constant internal need to create. To put on paper the past 25 years as a professional in the art world is hard, but here are a few highlights: Combine a classically trained artist with an off-beat sense of humor, add in a dose of loving life, a serious case of wanderlust, and adoring her family…equals whimsical pieces filled with memories, sentiment & creativity.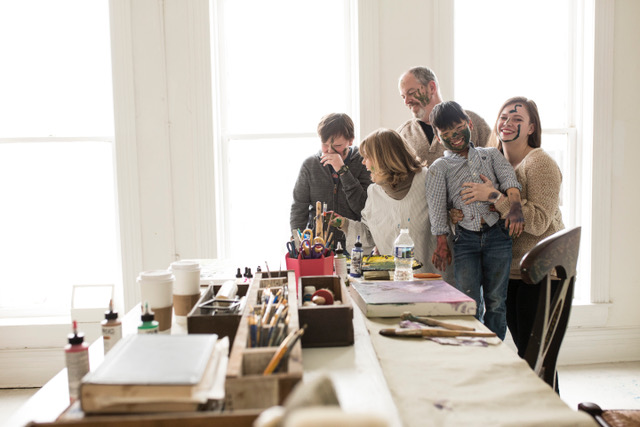 TI: How did you get started in the art world?
KH: I received my BFA in Studio Art/Painting from Baylor University, followed by graduate work to study Art History at Vanderbilt University. My artwork and home design have been featured in several national magazines, from Mary Engelbreit's Home Companion to Creative Home and Better Homes & Gardens. I painted commissions from works on canvas across the country and abroad…to large-scale murals for state government commissions…to Historic Mural commissions to set designs for PBS. With 25 years of professional art and design under my belt, my paintbrush and design have touched many sites, places, and surfaces. Most recent adventures include an art residency in Can Seurat outside of Barcelona, inspirational trips to Iceland & France, and mentoring future muralists using art for healing. My local journey continues currently by licensing my fine art and making creativity accessible at a new venture in downtown Paducah: MAKE.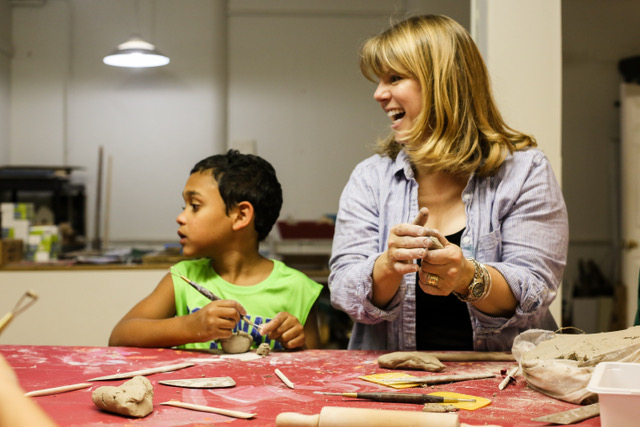 TI: What city were you born in?
KH: Missoula, Montana, but raised in Texas.
TI: What do you love about running your business in Paducah?
KH: The ability to bring accessible art to this area. I used actual elements from my private working artist studio to create an environment for all ages to create, learn, and be inspired.
TI: Where do you live (neighborhood)? What do you love about it?
KH: I live in a historic home on the old main boulevard in town. I am an old house person…I grew up in a 1907 home in Texas, and love to hear the floors squeak and imagine the adventures that have preceded my own family's antics. The street is lined with tall oaks, maples & dogwoods and displays our four true seasons beautifully. It is a charming backdrop to the various ages and eclectic styles of residences that process the boulevard.
TI: What would be your favorite way to spend the day in Paducah?
KH: Coffee and a slice of breakfast focaccia from Kirchoffs to start off, then creating adventures with my kids. (One of my favorites was to do relief printing on fabric of lots of downtown markers, another was hiding free art about town.) If I can pry my husband away from work, we would love to then do frisbee golf at noble park & family tennis at their courts. Then a tasty dinner & of course, some more coffee!
To learn more about MAKE Paducah, visit makepaducah.com.