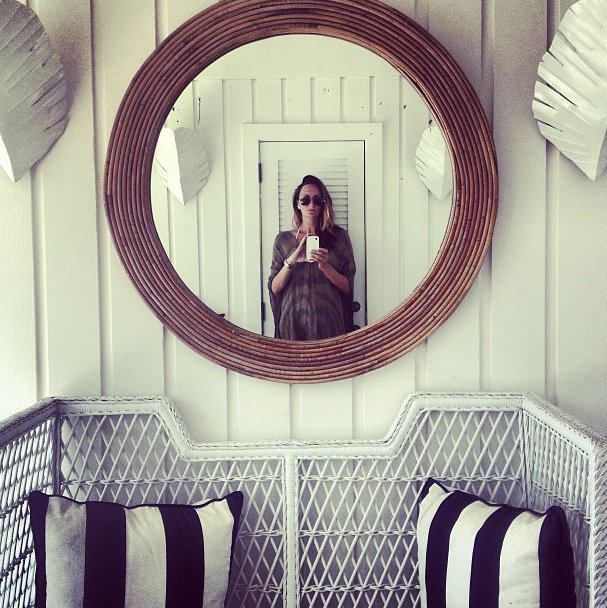 Vanessa Pritchard knows a thing or two about traveling to the Bahamas since she's lived there practically her entire life. Take a journey with this sixth-generation Bahamian and owner of The 700 Experience (a popular web magazine about the 700 islands of the Bahamas) and explore her favorite places to eat, stay and play.
What city were you born in?
I was born on the island of New Providence, on a seven by a twenty-one-mile long island in the Bahamas where my father, grandfather, and great-grandfather were also born.
Tell me about your career.
I like to say my career was born in New York City. Not to make it sound romantic, or cliché even, but now looking back, the statement holds true. In 2009, I was an island girl seeking the quintessential New York experience, living and working in the fashion capital of the world. That summer I accepted an internship turned career at Full Picture, a full-fledged multimedia company at the crossroads of the fashion and lifestyle industries. There my career took shape as a publicist to high-profile clients such as Victoria's Secret, Hilary Rhoda, and fashion week title sponsor Mercedes-Benz. Also while there, I was introduced to the world of blogging, which by no means at the time held as much marketing power as it holds today. However, fate and irony would have it that I'd find my road to self-discovery was not to take place in a metropolitan city rich with sidewalk culture but on a more familiar island shore. I accepted an offer from Atlantis resort, then owned by Kerzner International, and returned to my capital outpost to join a dynamic team with a cutting-edge understanding of the value of creating, marketing, and publicizing one-of-a-kind experiences. While there I took note of Sol Kerzner's magnified vision, the creating of Aquaventure, a 171-acre waterscape. Recognizing that Kerzner's focus was marketing a unique experience in order to sell room nights, I realized this was how the islands of the Bahamas desperately deserved to be promoted. Hence, The 700 Experience was born – aptly titled as such because it is an experiential travel, lifestyle, and wedding blog about the 700 islands of the Bahamas.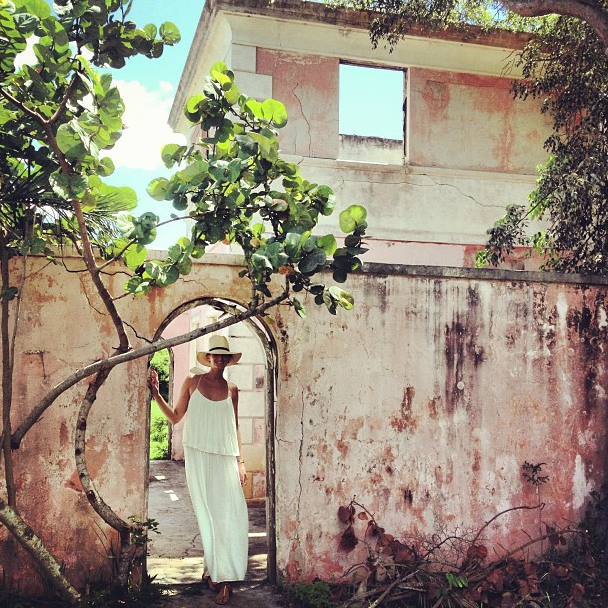 When is the best time to visit the Bahamas?
We are fortunate, overindulged even, by envy-worthy weather year-round. Ironically, at times, I find myself nostalgic for the more apparent change in seasons that I so under-appreciated when living in New York City. Admittedly, those times are seldom. We can, however, face a brief interruption in paradise at some point between June to November when hurricane season threatens to bring a categorized storm inland, which later usually snakes up the east coast of the United States or heats up in the Gulf of Mexico. My upcoming wedding recently put the question of weather into focus. March and April were looked at with a magnifying glass, months when the sand beneath our feet is still cool from the remnants of "winter" and not yet the hot coals of summer. We landed on April simply because it offered a four-day holiday, Easter falling late this year.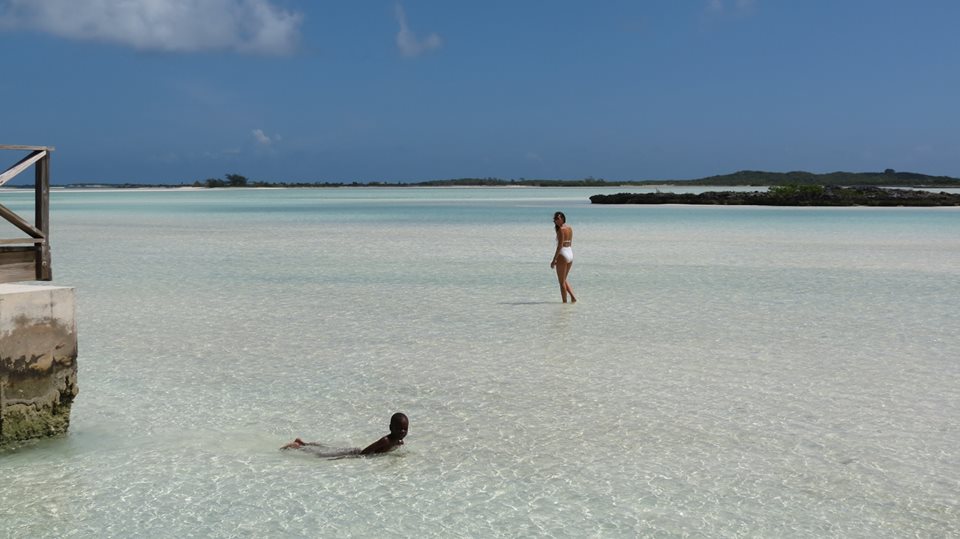 Where are the best places to try some of your favorite dishes?
Nassau:
Café Matisse, Downtown Nassau. Recommended: Crispy Fried Calamari with Chili Jam
Van Bruegels, Downtown Nassau. Recommended: Curry Conch Chowder
Eleuthera:
Rainbow Inn Restaurant Steakhouse and Bar. Recommended: Crispy Coconut Fish Bites
Harbour Island:
Queen Conch. Recommended: Dolphin Dip aka Mahi Mahi
Abaco:
Cracker P's Bar & Grill on Lubbers Quarters. Recommended: Smoked Fish Dip
Firefly Sunset Resort on Elbow Cay. Recommended: Tuna Tataki
What about shopping? Tell us about the best shopping in the Bahamas!
Eleuthera – Beach House Boutique
Harbour Island – Shine Boutique, Sugar Mill, and Blue Rooster
Nassau – Nassau's Straw Market, John Bull, Splashdance, and The Island Store
Abaco – Gone Conchin' on Great Guana Cay and The Boutique at Firefly Sunset Resort on Elbow Cay
What are your favorite spas?
I turn to the ocean for therapy, whether to exercise in it or enjoy a massage by it. I never have been, and will likely never be a person who can replenish my energy among a sea of others or not surrounded by nature. Of course, this means I frequently succumb to the harsh elements of sun exposure. Consequently, with age, I find capillaries, pigmentation, sunspots, and lines forming on my skin. Approaching thirty I've become religious about my skincare regimen, with Dermalogica products and skin centers now available on the island, throughout the Caribbean for that matter, I am able to do so and not worry about being in tune with the sea.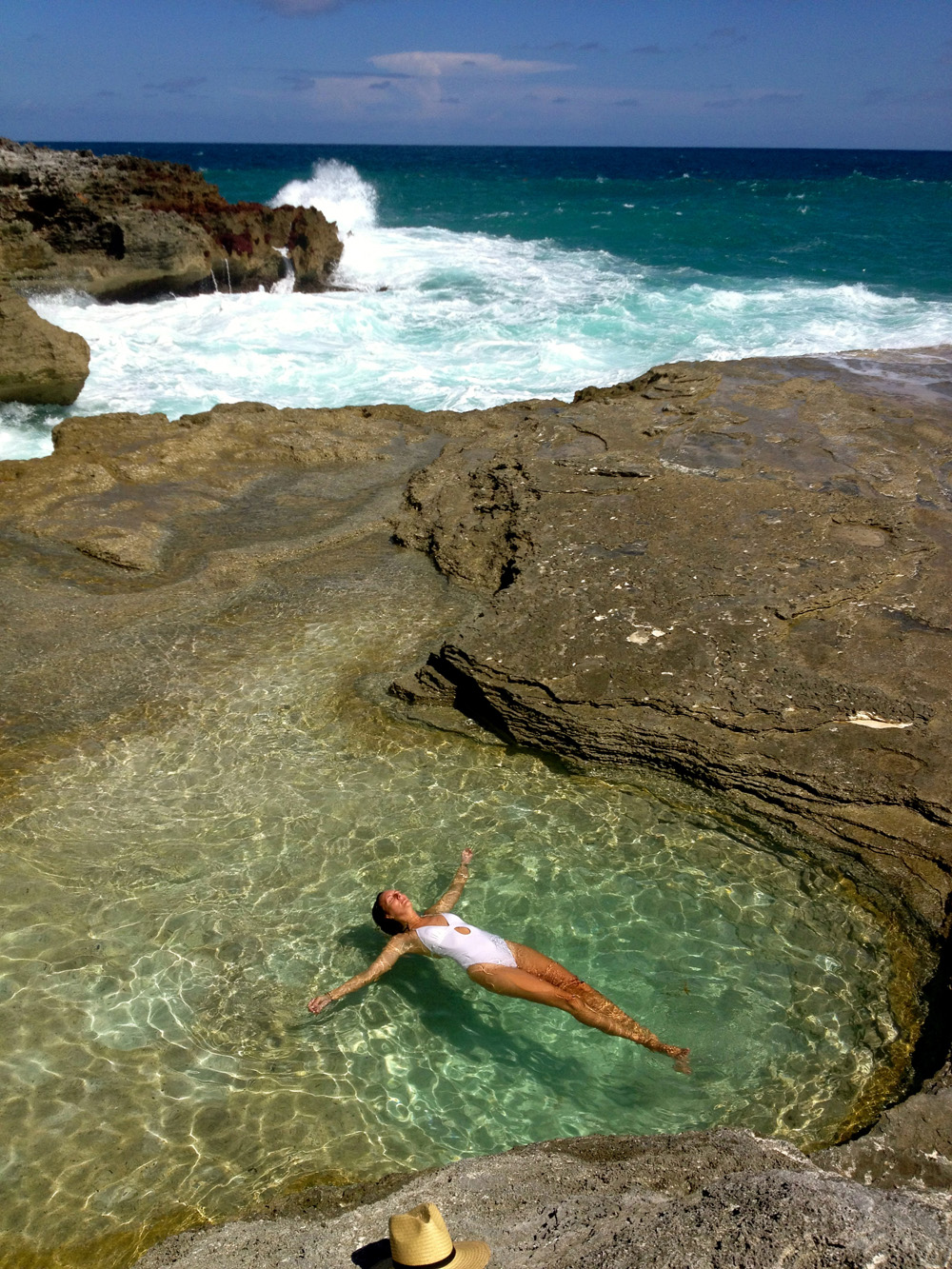 Where would you suggest a traveler stay?
My answer is highly dependent on the type of traveler. An avid boater should navigate the Exumas, an archipelago of 365 islands that offers one to explore each day of the year. The sailor should explore the Abacos, a 120 mile-long-island-chain along which one can find refuge from the often-roaring Atlantic Ocean by crossing over to the calm, shallow Sea of Abaco. The foodie should tuck into Harbour Island, an island known for its pink sand beaches but more so deserving of being recognized for the quality of restaurants and variety of cuisine it boasts on only 3.5 by 1.5 miles. The eco-tourist should experience Andros where the earth's third-largest barrier reef runs along its shore.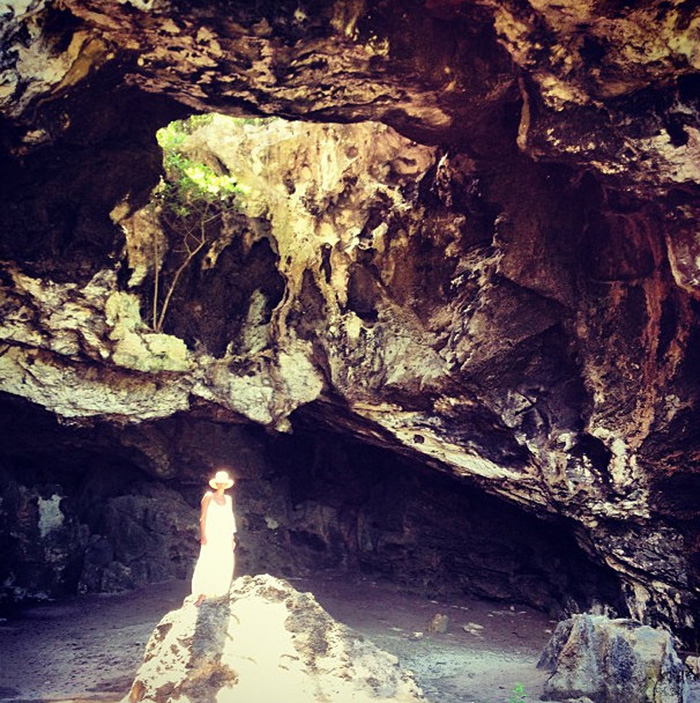 Tell me about 5 places that I have to see while visiting and why they are so special to you?
Eleuthera Island – I naturally feel a deep-rooted connection to this island as it was there on the 110-mile long island that my great-great-great-grandfather was a pineapple farmer in the 1800s.
Dean's Blue Hole, Long Island: the world's deepest blue hole where Vertical Blue, an international freediving competition takes place annually. I have yet to visit there myself, but I imagine when I do, I will stand in awe of this natural wonder.
Ardastra Gardens – The only place on Nassau, New Providence to see and hear the sights of the out-islands of the Bahamas. The call of the Abaco parrot and the sight of the marching flamingos, the national bird of the Bahamas. The island of Great Inagua being the host to the largest breeding ground of the West Indian counterpart.
Queen's Staircase, Downtown Nassau, New Providence: Hand-cut from native limestone by slaves as the 18th Century drew to a close, the Queen's Staircase was intended to be an emergency exit for the soldiers stationed in Fort Fincastle who kept daily watch over the comings and goings of nearby Nassau town and its bustling natural harbor. The staircase, having 65 steps and rising 102 feet from the valley floor, was renamed over a century later in honor of Queen Victoria's 65-year reign over the Bahamas and the empire. This is also the location where my fiancé and I will say our vows on the nineteenth day of April this year.
Frangipani Italian Restaurant, Rolle Town, Great Exuma: For no more reason than because it was The Experience of Summer 2013, an experience forever ingrained in my memory.
When you travel, where do you usually go on vacation?
Considering the nature of The 700 Experience, the lines that define work and vacation are often blurred. When I travel I do so north of Great Inagua, south of Great Abaco, east of Cay Sal Bank, and west of Mayaguana Island. The four compass points of the Bahamas. I regularly find myself in-flight for no more than thirty minutes, in a rental car for a far shorter time, hurriedly boarding a ferryboat passing between islands or exploring an island by golf cart.
What do locals love to eat and drink? Is there a national dish I must try?
I always say do as locals do, after all, locals are the most experienced critics. Visitors to the island should try conch, whether it's served: grilled, scorched, cracked, stewed, or in a ceviche like nature. Dino's Gourmet Conch Salad stand on the western end of New Providence is my preferred local eatery. I tend to halfheartedly joke that the reason road-side shack recently underwent renovations, in the form of a paint job and new plywood high-tops, is because it was featured on The 700 Experience. I would recommend trying Dino's famous tropical conch salad and doing it with a bottle of Bertrand Devavry Blancs De Blancs from Young's Champagne in hand. The unsuspecting combination ignites the senses.