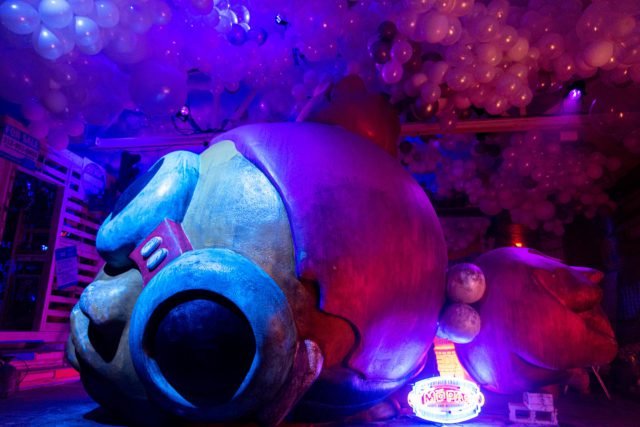 Artist Hebru Brantley has a new immersive art experience that is perfect for the entire family—just as inspiring for kids as it is to adults. Located in a transformative 6,000 sq. ft. space at 949 W. 16th St. in Pilsen, the transformative experience is based on Brantley's popular characters Flyboy and Lil Mama.
When you enter the space, Brantley's art is featured on pristine white gallery walls like a typical museum, but it's anything but typical. The traditional experience then breaks down with a blown-out painting as guests make their way to Nevermore Park through a newspaper tunnel steeped in black history. As you continue through Flyboy and Lil Mama's whimsical deconstructed world, you will get a chance to get to know these beloved characters that are well-known across the city and featured on murals from Rogers Park to Wicker Park.
There are 19 magical experiences in all. Nevermore Park features a crashed rocket that is playing JFK's moon speech along with taking off and landing sounds, a nostalgic newsstand that highlights old newspaper and magazine clippings of Ebony and Jet from the 50s to modern-day, a tinker shop with old TVs and radios, and an old Pullman train car that features Chesterfield chairs and a vintage Victrola stereo. Every inch of the place is doused in thought and creativity. Look up, and you'll see hundreds of white balloons on the ceiling. The walls are covered in cool graffiti, hidden messages, and art. Lil Mama's oversized head sculpture is highlighted front-and-center for insta-worthy pics—and may we suggest that you literally step inside her head to hear Aaliyah's "One in a Million" play on a continuous loop. This multisensory exhibit is a touchstone for all of the senses and one that celebrates Brantley's creative output, giving us a closer look at the incredible goggle-wearing characters he's created.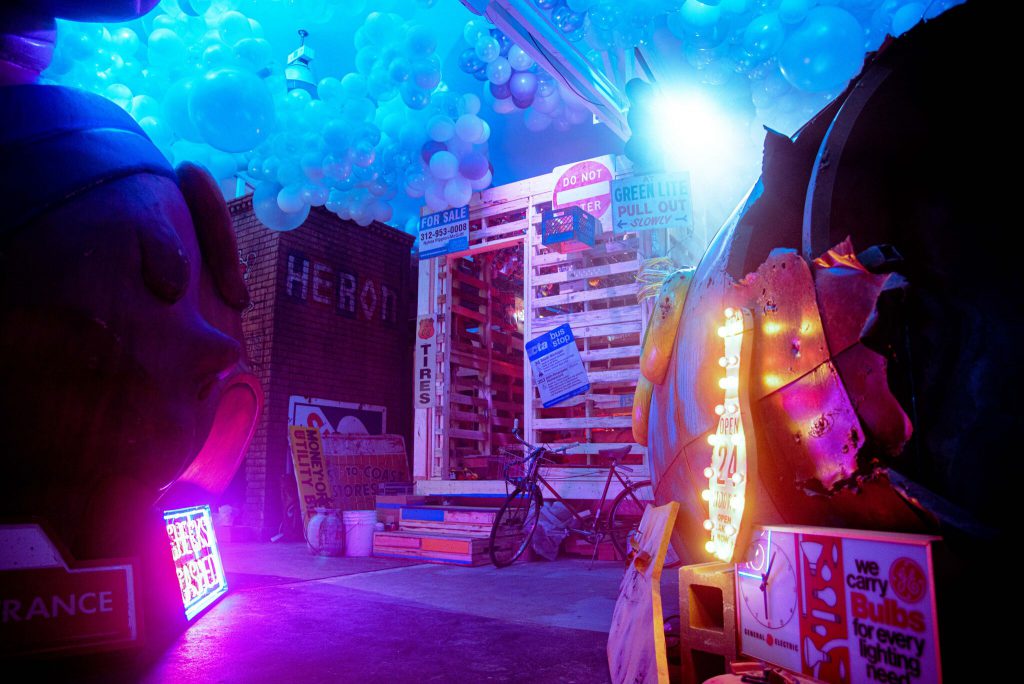 Here are five insider tips:
The experience was created by around 40 crew members from June 24, 2019 to October 13, 2019 but took around two years to create from concept to completion.
Be sure to ask for the 3D glasses upon check-in to use to find hidden messages on the walls. Also, pick up the Nevermore Herald and learn even more about Flyboy.
Around 60 to 80 people can enjoy the space at once. You'll want to spend at least an hour exploring.
Check out the gift shop. Brantley's artistic vision brilliantly translates to some very cool merchandising. You will want to take home the specially produced t-shirts, hoodies, and backpacks that were made exclusively for the shop that you can't get anywhere else.
Initially, Nevermore Park which opened on October 24th was going to be open until December 1st but became so popular, it recently extended until December 29th. Truth be told, we are hoping it becomes a permanent fixture in Chicago!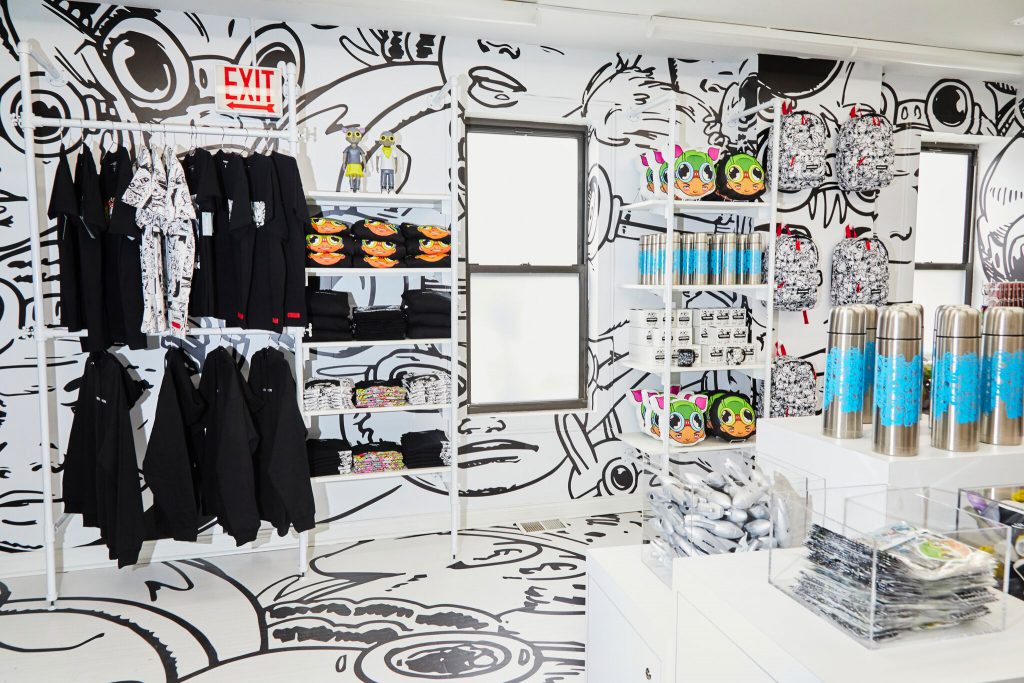 Tickets are $28 per person and can be purchased at nevermorepark.com. Children 2 and under are free and children over 7 must be accompanied by an adult over 18.
"The City of Chicago has embraced Nevermore Park wholeheartedly," said Brantley. "In return, and in time for the holidays, I want to make sure the youth who otherwise wouldn't have the opportunity to experience Nevermore Park, get to tour the home of Flyboy and Lil Mama." For kids who attend Chicago Public Schools, charter, and options schools, select hours will be available on Wednesdays for groups to attend free of charge which is sponsored by Brantley's media company Angry Hero. For inquiries, please email SupportStudents@nevermorepark.com along with: Name of school, number of students, age range of students, preferred Wednesday in December and timeframe for consideration.
While you are in Chicago, check out 10 things everyone has to do. There's so much to experience in summer as well as winter! Also, free is always good so don't miss Chicago museum free days. Some of our favorite immersive museums to visit besides the Shedd Aquarium, Museum of Contemporary Art and the Art Institute include the wndr Museum, and of course, Hebru Brantley's Nevermore Park.