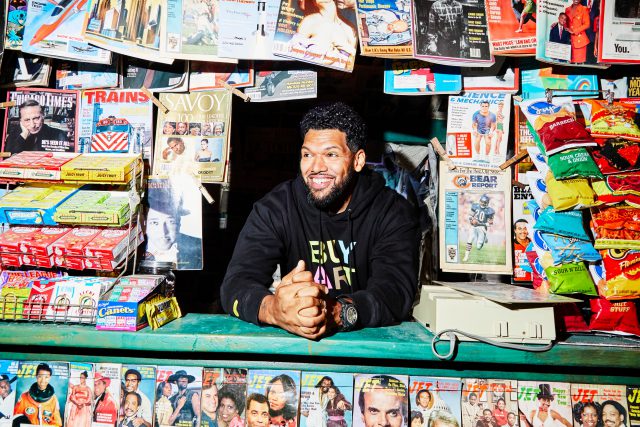 Artist Hebru Brantley has recently brought his inspiring characters Lil Mama and Flyboy to life with his multi-sensory immersive experience Nevermore Park in the Pilsen neighborhood. We caught up with the artist who has exhibited in London, New York, and Art Basel Miami collaborated with brands such as Nike, Hublot, and Adidas, and has some big-name collectors, including Jay-Z and Beyonce, to get a deeper look at his project, Nevermore Park and to get a peek at some of his favorite places in the city.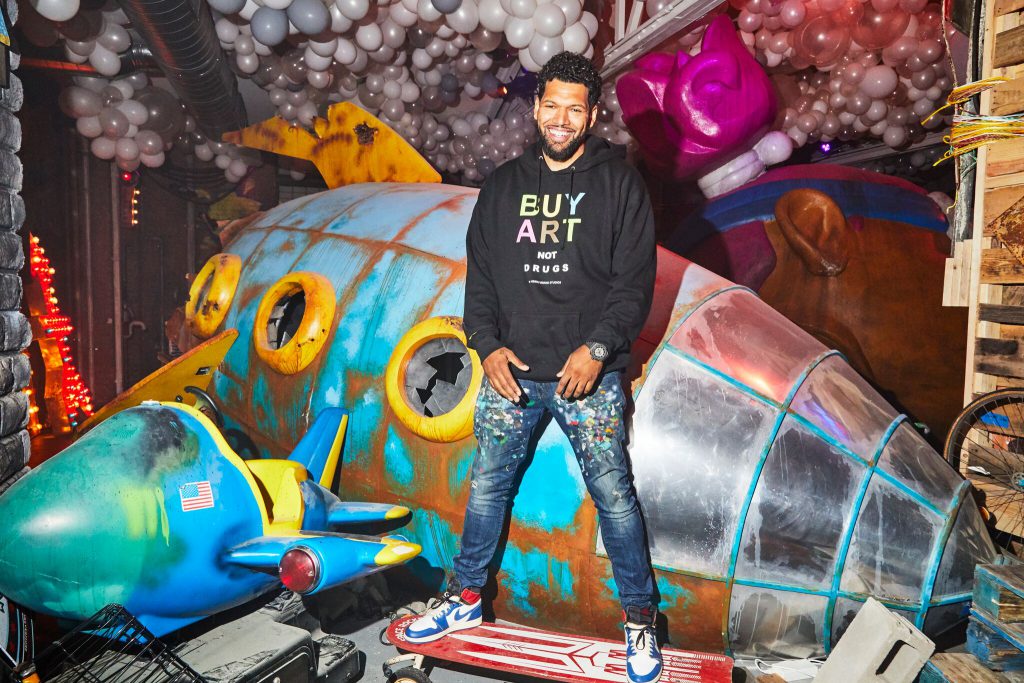 Travel Insider: How would you describe your work as an artist?
Hebru Brantley: I have so many stories I want to tell. I'm in love with creating and it's what I like to do. I want to create quality work. It's about selfishlessly making things and it has to start as selfish because as a creator you can't worry about appeasing the masses. If it's something that you're not good with or doesn't move you personally, it's not going to work. It has to move your needle first.
TI: How are you inspired?
HB: The world moves because of creators. It's important that kids and adults see these things, especially people of color, and recognize that our stories have weight and power, and our imagination does as well. I can be one of the few outliers in that situation and bring forth our history and culture in this context.
Love it, hate it, or be inspired, Nevermore Park leaves you with something. There was never a "me" growing up so I never had a point of reference. Growing up my reference points were Andy Warhol and George Lucas but they didn't look like me and didn't come from where I came from. I want to be that for others, celebrate creativity and celebrate uniqueness, celebrate that it's cool if you have an affinity for something that's considered different.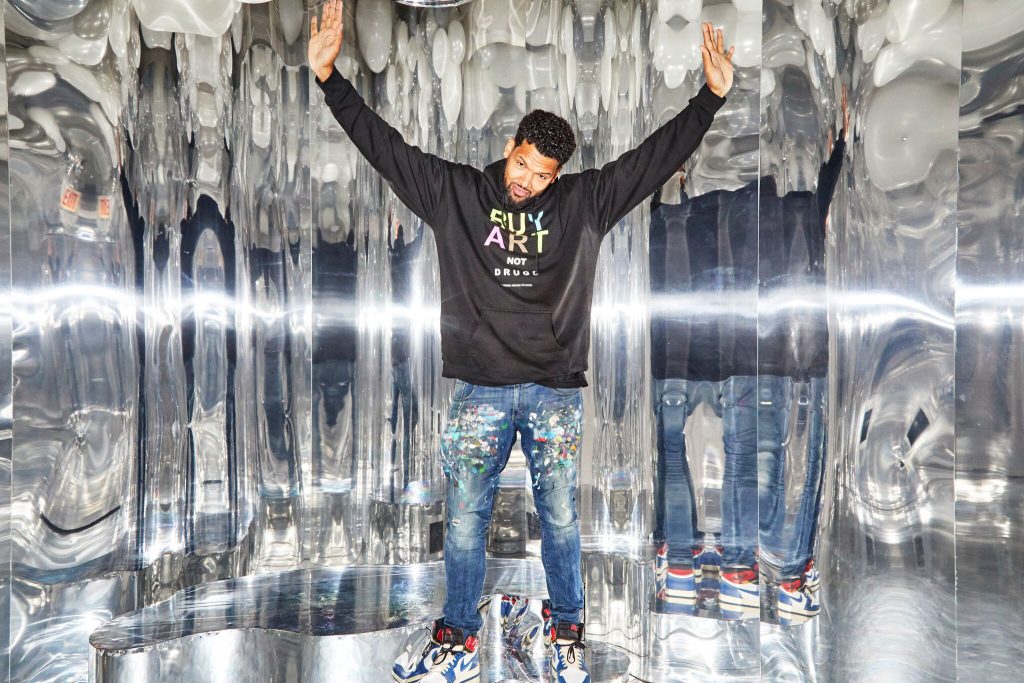 TI: How did the idea for Nevermore Park come about?
HB: I have been creating for many years, a majority of the folks are familiar with my work at galleries and museums, so to have something that's an experience is an extension of my work. Galleries are traditionally "look and don't touch" and for the most part that world can be considered stuffy. There's only a certain demographic of people that come and participate in those events. I wanted to broaden that. It is the age of the pop-up. I wanted to create something where people would be comfortable and be able to engage with my work. Successfully bringing people into a space they wouldn't normally occupy was a natural transition.
TI: What career achievement has been a standout for you?
HB: Nevermore Park
TI: What was your favorite part about growing up in Chicago?
HB: I learned a lot about black history through the murals and art in Chicago. A lot of my work is heavily influenced by Chicago's south side Afro Cobra movement of the 1960s and 70s.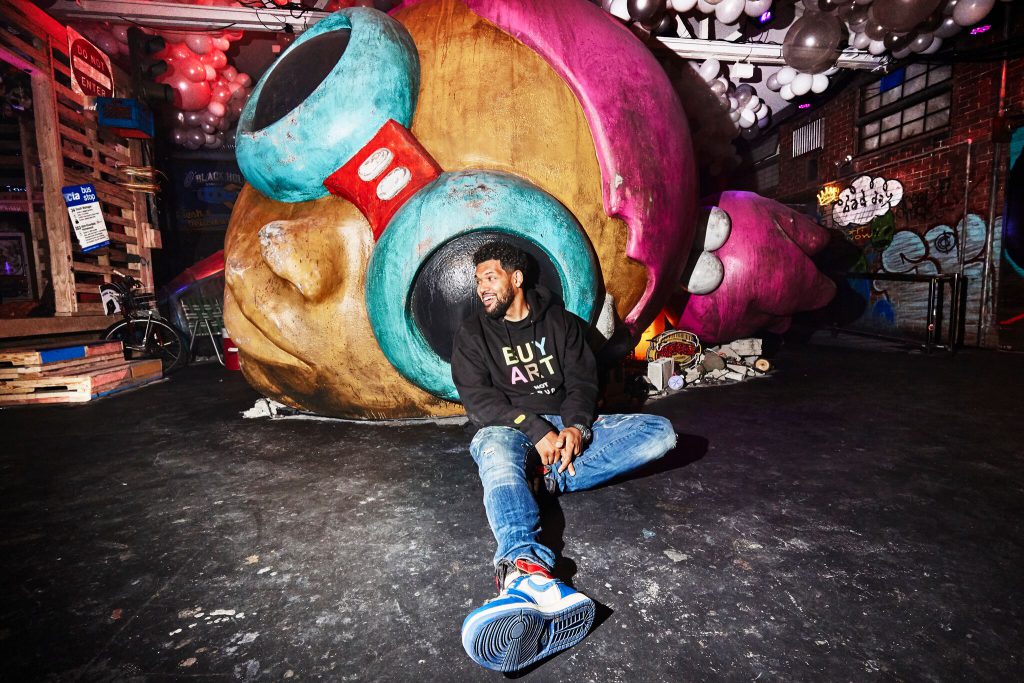 TI: Our neighborhoods are so unique in Chicago, what do you love about it? 
HB: The skyline and vibrant art, Chicago is very special to me.
TI: Tell us 5 places that people should visit when coming to Chicago.
HB:
1. Nevermore Park
2. Pilsen
3. Bronzeville
4. The lakefront
5. Leña Brava
TI: Where is your favorite place to travel and why?
HB: New Orleans. I love the culture and vibrancy of the city. And most importantly, the food.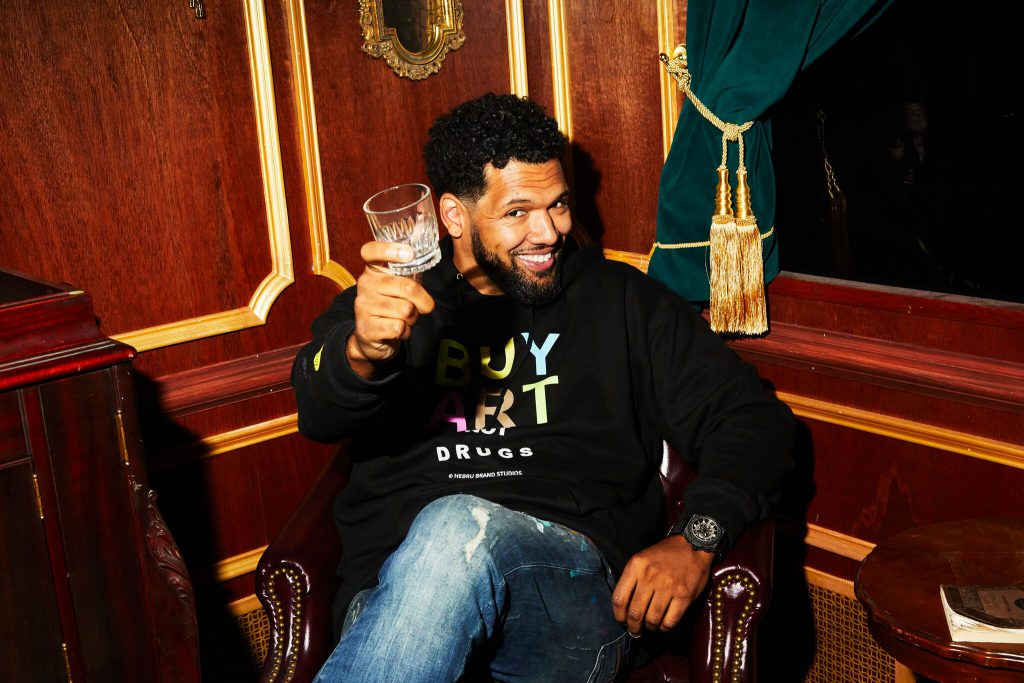 Nevermore Park will run through December 29th in Chicago. Learn more at nevermorepark.com.