Chicago has no shortage of impressive museums, from art institutions like The Museum of Contemporary Art to the Art Institute, to immersive pop-ups like Hebru Brantely's Nevermore Park, there is always somewhere to go to inspire in this city. And, that couldn't be truer for wndr Museum located at 1130 W. Monroe St. in the West Loop―another immersive art experience stimulates your senses. It's the perfect afternoon for kids and adults alike. According to their website, "The wndr experience is one in which the thoughtful curation of world-class art, work by provocative emerging artists, as well as guest-made artwork creates a dreamy journey that reveals the wonders of the world around you." What started as a pop-up experience became a permanent one after becoming so successful.
Here are a few installations not to miss: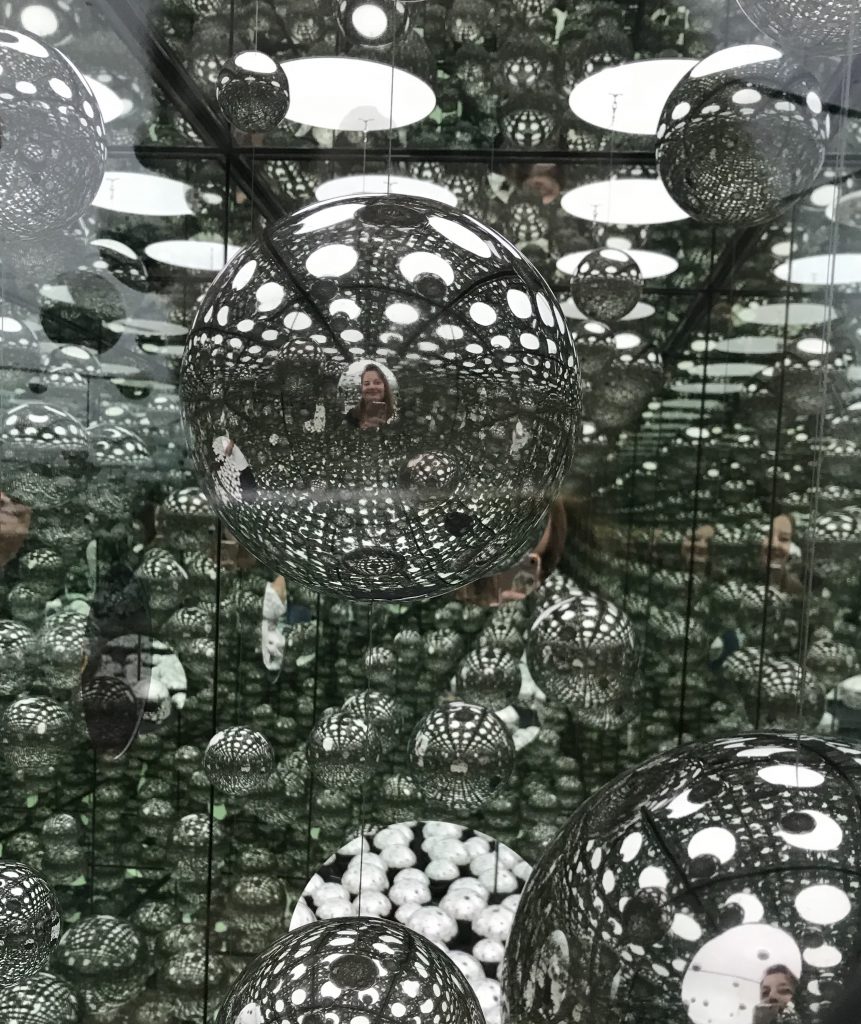 One of the biggest reasons you might just want to venture to the wndr Museum is for the Infinity Mirror Room by iconic Japanese artist Yayoui Kusama. Guests get one minute in the room, so make sure your mirror selfies are on point!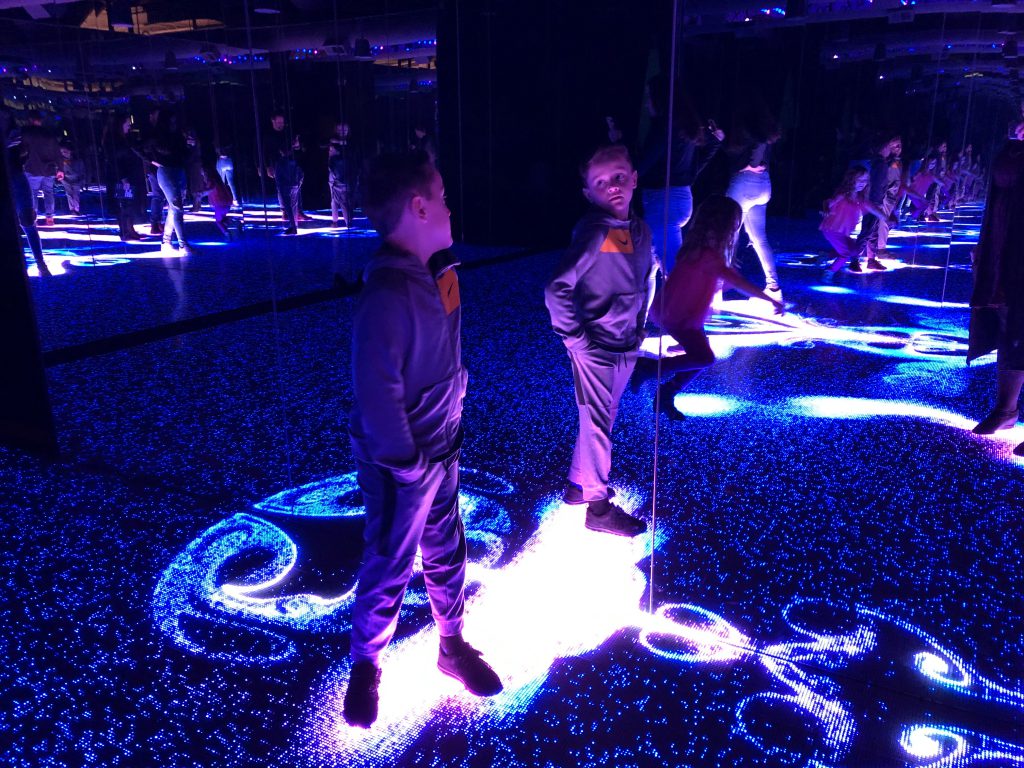 The Light Room's biggest highlight is, of course, the floor that turns technicolor as you dance your way through the room.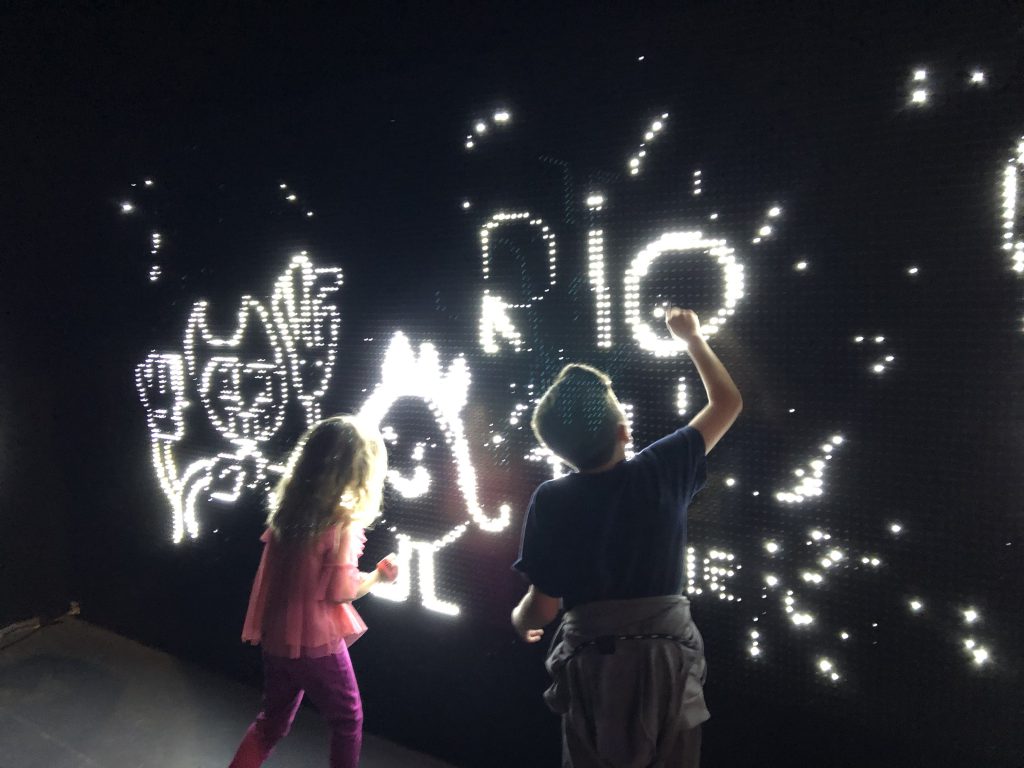 The Waterlight Graffiti room is the perfect way to express yourself. Simply dab your brush with water and draw your favorite things! Our kids could have spent hours in this room if we let them.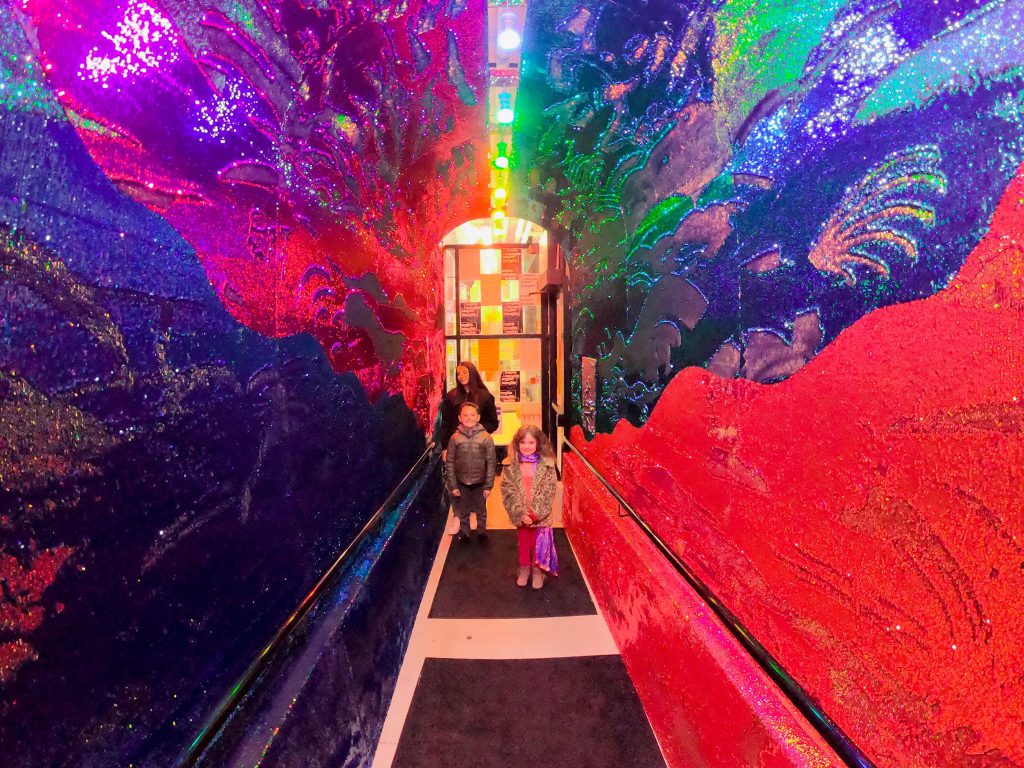 Don't miss the sequin tunnel on your way out of the museum! Be sure to touch the walls to see how the sequins change.

Tickets are $32 per person, however, kids 2 and under are free. You'll want to spend at least an hour in the space to experience everything. Since this is an Instagrammers dream, photos are absolutely encouraged! In fact, be sure to tag @wndrmuseum and use their hashtag #wndrmuseum for a chance to be featured on their social channels.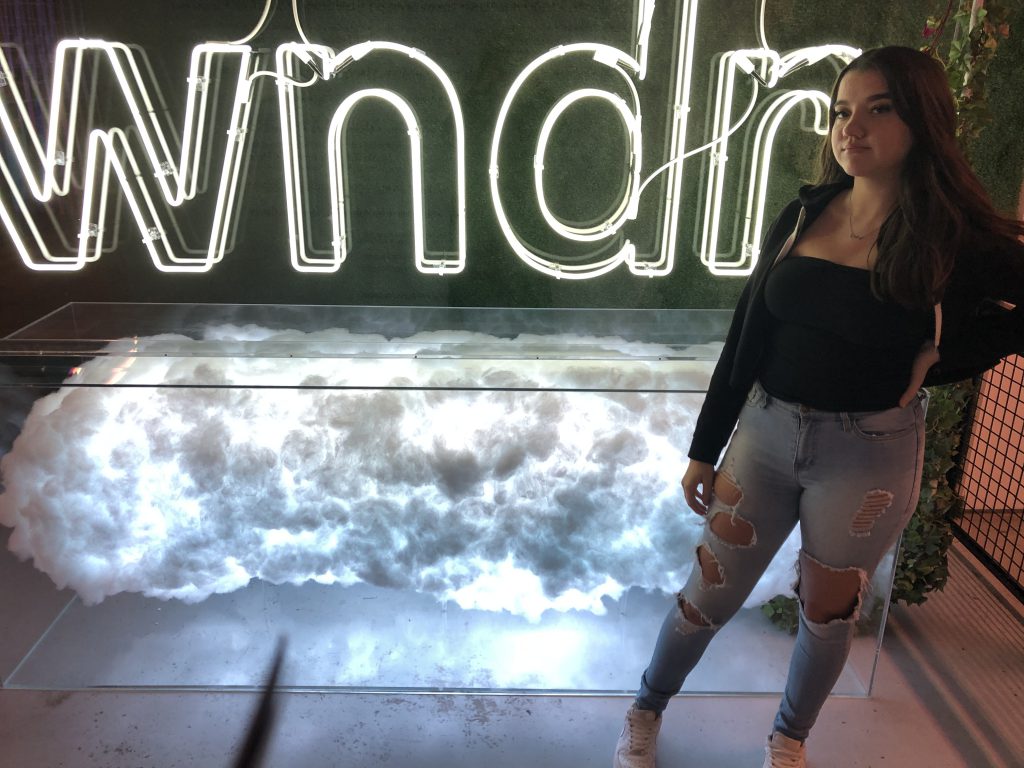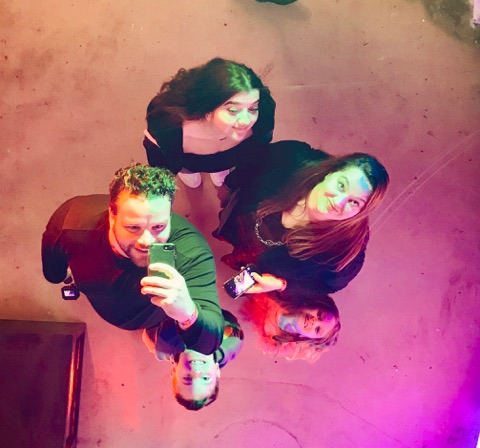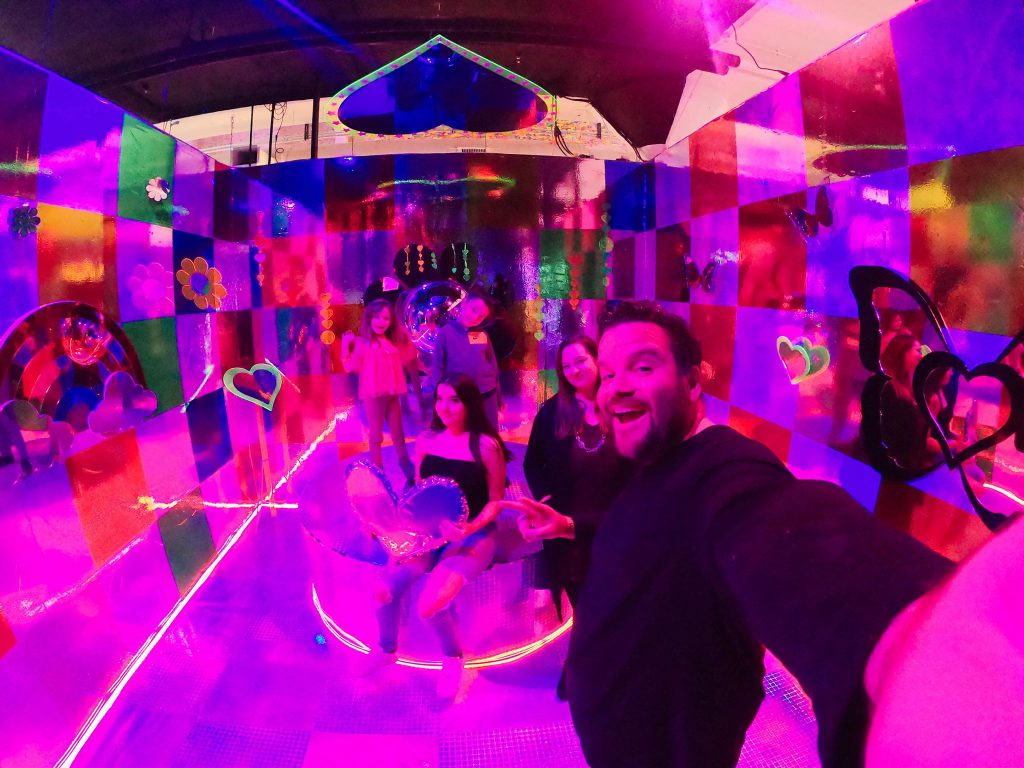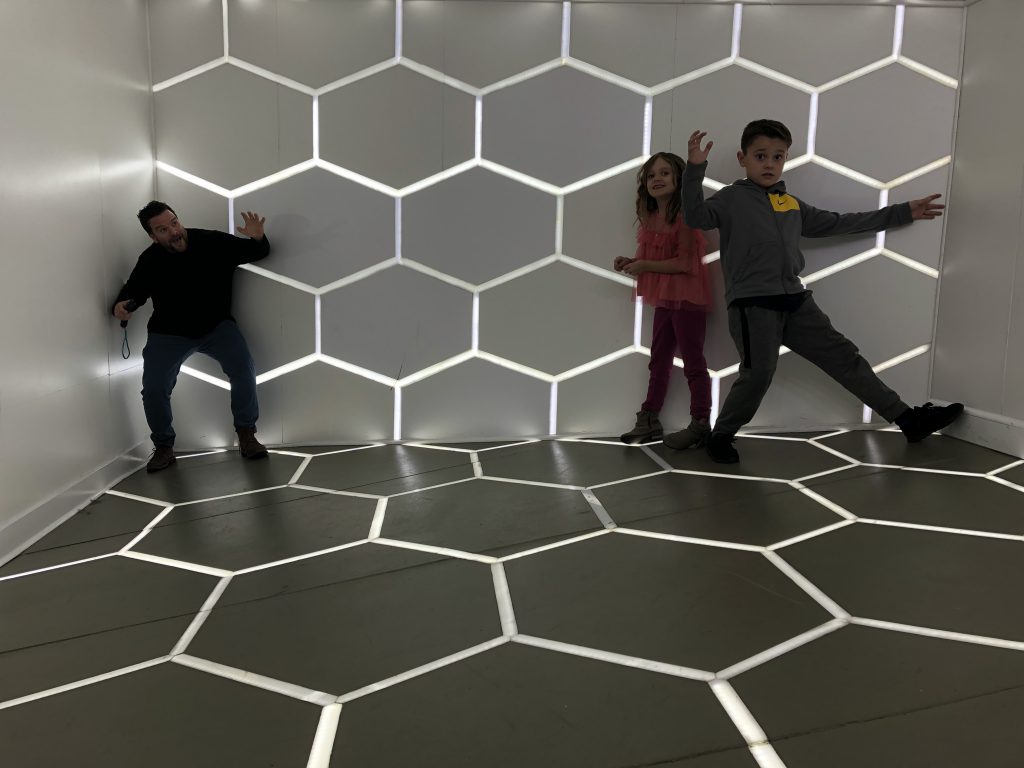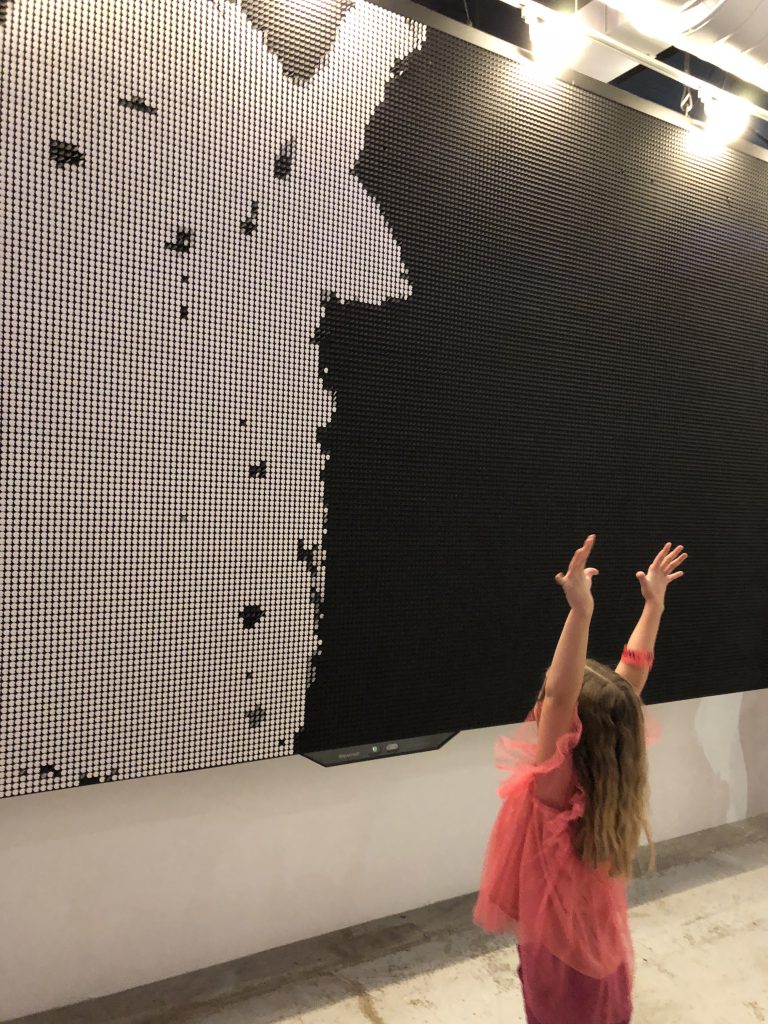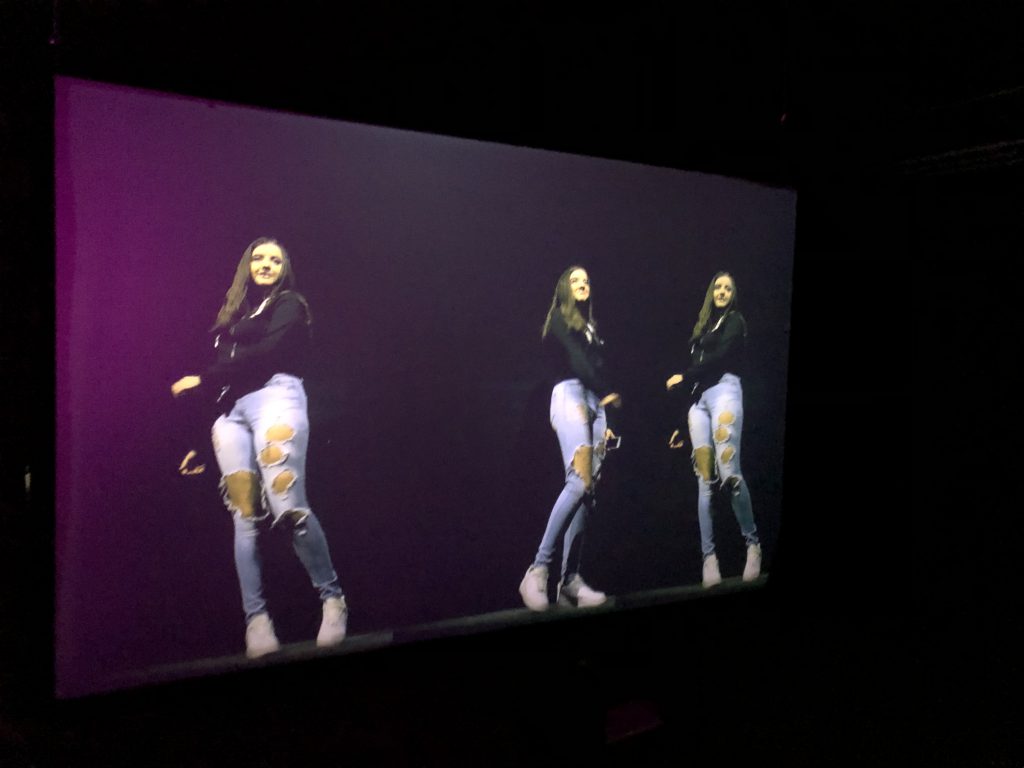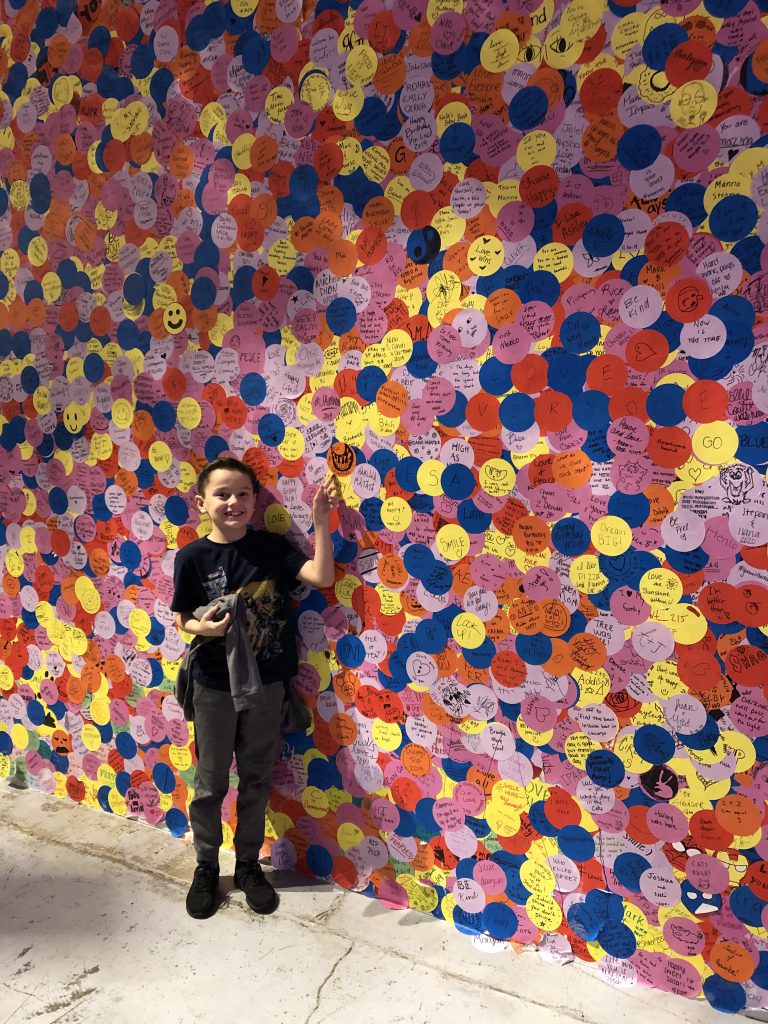 The wndr museum is always having events so check their website often for more information and to buy tickets. Here's a look at what's happening in December 2019.
What: Winter Coat Drive 
When: All month long, Starting December 1st, wndr will host a winter coat drive.
Details: Guests are encouraged to donate new or gently-used winter coats, boots, hats, gloves, and pajamas for children ages newborn to 12. New or like-new books and toys are also accepted. All items will be donated to Cradles to Crayons. 

What: Holiday Cards Arts & Crafts 
When: Sunday, December 15th, join wndr Museum from 12 pm – 2 pm for arts and crafts!
Details: Following your museum experience, spend some time crafting holiday cards in the Food & Beverage space. All materials will be provided.

What: wndr After Dark: Winter Wonderland 
When: Friday, December 20th & Saturday, December 21st, wndr turns the lights down and the music up for another wndr After Dark!
Details: There will be no shortage of snow as the museum transforms into a winter wndrland. Rock your best holiday sweater for the usual wndr experience with some fun and festive additions. Hot chocolate will be provided. The first entry is at 6:30 pm and the last entry is at 9:30 pm. Tickets are $32 (plus tax) and available starting December 1st at www.wndrmuseum.com.

What: Holiday Maker's Market 
When: Saturday, December 21st & Sunday, December 22nd
Details: This holiday season, wndr will host its first Maker's Market for Chicago independent vendors and artists! The wndr Holiday Maker's Market will be open to the public, with plenty of unique finds to purchase for family, friends, or yourself. Guests do not need to purchase a ticket to the museum to shop the market. Vendors to be announced. 

What: Sunday Morning Cartoons 
When: Sunday, December 29th
Details: Wake up with wndr! On the last Sunday of each month, wndr hosts Sunday Morning Cartoons from 10 am – 12 pm. Tickets come with classic cartoons projected in the food and beverage space plus all-you-can-eat cereal from the cereal bar. All ages welcome. Kids under 10 get free admission and must be accompanied by an adult. Tickets are $25 and can be purchased starting December 1st at www.showclix.com/event/sunday-morning-cartoons.