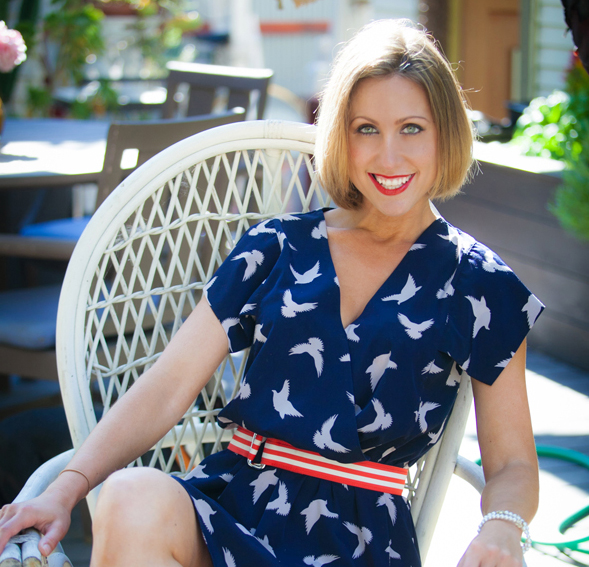 Helene Cornell took the vacation rental market by storm in San Diego by fixing up and renovating canned ham trailers or her "bubbles" as she likes to call them into a dream space for travelers that have wanderlust. Whether her guests want to explore on their own or take her up on a tour, this San Diego transplant has the perfect list of where to explore and what to eat on your next trip out West.
What city were you born in?
I was born in Edmonton, Alberta, Canada. My brother and I mastered the art of building igloos at a very young age. After all, what could be a more cost-effective hobby than stacking blocks of ice in your backyard? I've always loved creating small spaces, but it sure is more enjoyable to live in sunny San Diego!
Tell me about your career.
I've always loved camping, adventures, and the entertainment industry. I moved to the US with the dream of working in the movie industry in production. I set up shop in Los Angeles for about 10 years when I met a certain Mr. Right.-who just so happened to live in San Diego. I followed my heart and moved down to San Diego about six years ago, and bought a home. My Canadian family started lining up at the opportunity to spend some time in the land of sunny skies and cheap tacos. A lot of first-time homeowners can relate to not having a lot of space for their family and friends to enjoy. My mother is a master of creativity and renovation. She has knocked down walls to build her dream home and is a huge inspiration to me. She goes by the motto " Where there is a roof, there is a rental!" I saved up enough money to convert my garage into a guest house which she helped me plan and renovate. It paid itself off in five months of renting it out on urbanholidayrentals.com. It was an instant success. I supply low price points in great walking communities and give my guest local tours that involve impromptu Cumbria dance parties or BBQs by the beach. I fell in love with being an entertainer. I brought in my love of camping when I rehabbed my first canned ham trailer. My great grandmother Helen owned a canned ham, and although I never met her, I am sure she would have loved to stay. The first canned ham was booked three months out, so I bought another, and then I saved up enough for an airstream. So now there are three super cute trailers that I call "bubbles" on my properties. Last year I took the plunge and bought some units in Ocean Beach with a friend of mine, That property can sleep 16 people, so it is now a full-time job! The rental business is a career I fell into. San Diego is such a high demand city to visit, and I love meeting people from all over the world.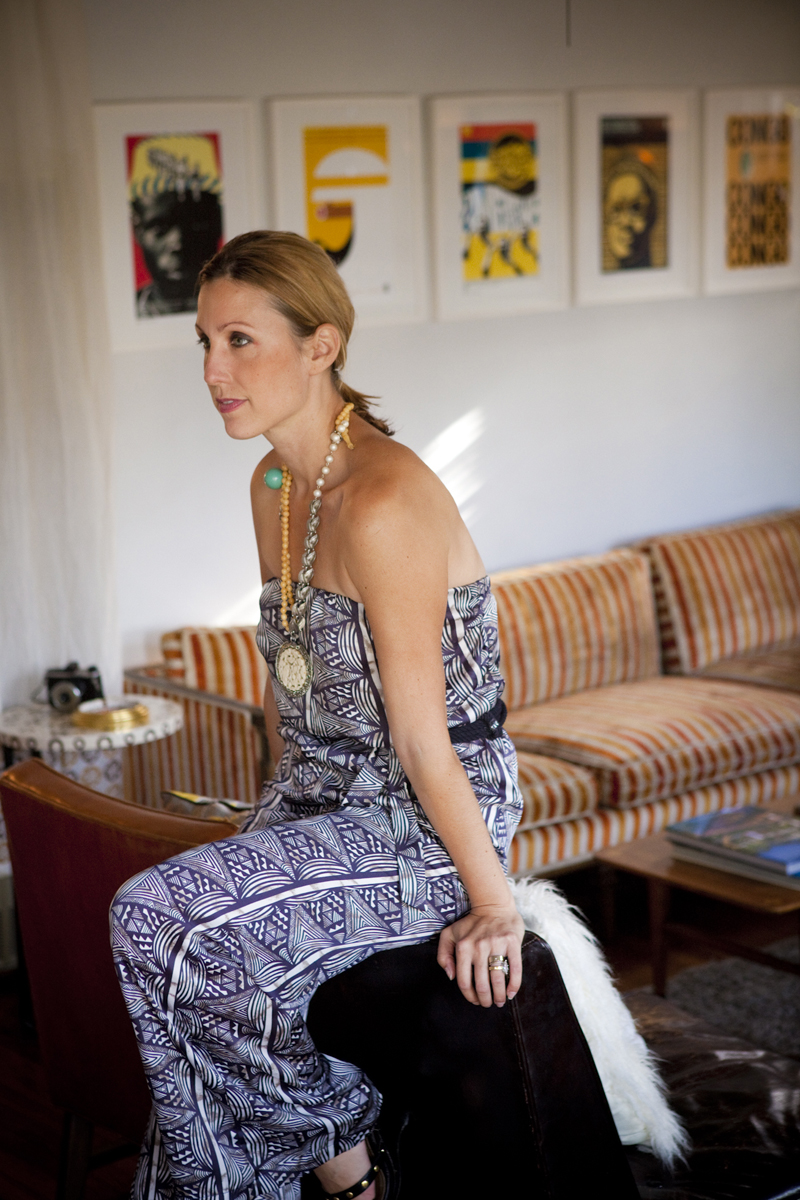 What is the best time to visit San Diego?
I love September and October in San Diego. I would at all costs avoid July! Our Comicon convention brings in hundreds of thousands of people, which is fun if that is your thing, but personally come when it is less busy.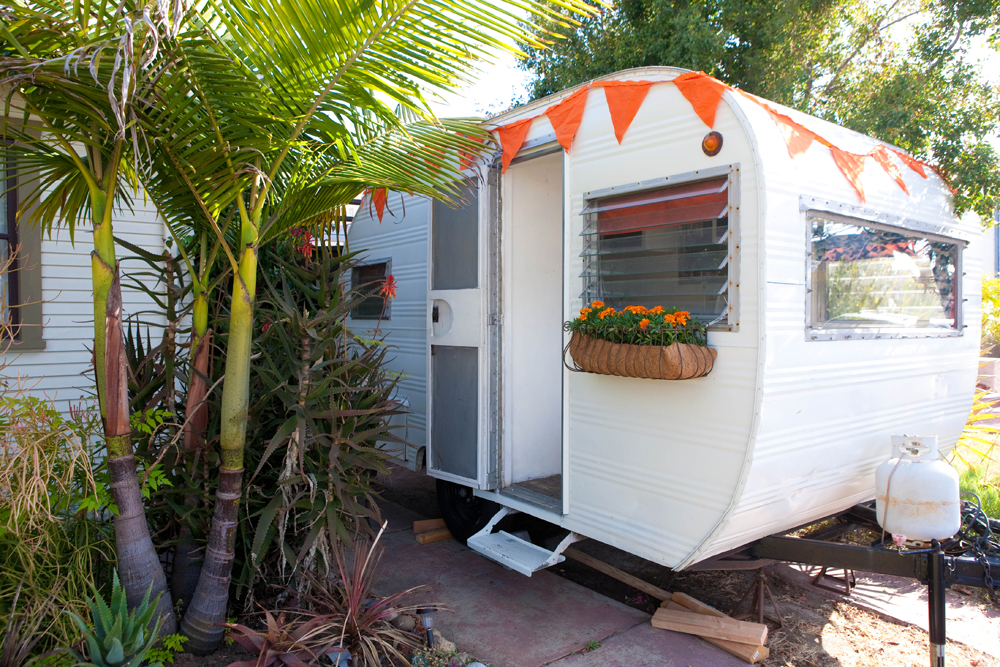 What are your favorite restaurants and/or cafes in San Diego?
I am a huge fan of Mexican Food. Sorry LA, but we got you on this one. I love Ranchos, Super Cucina, El Zarape.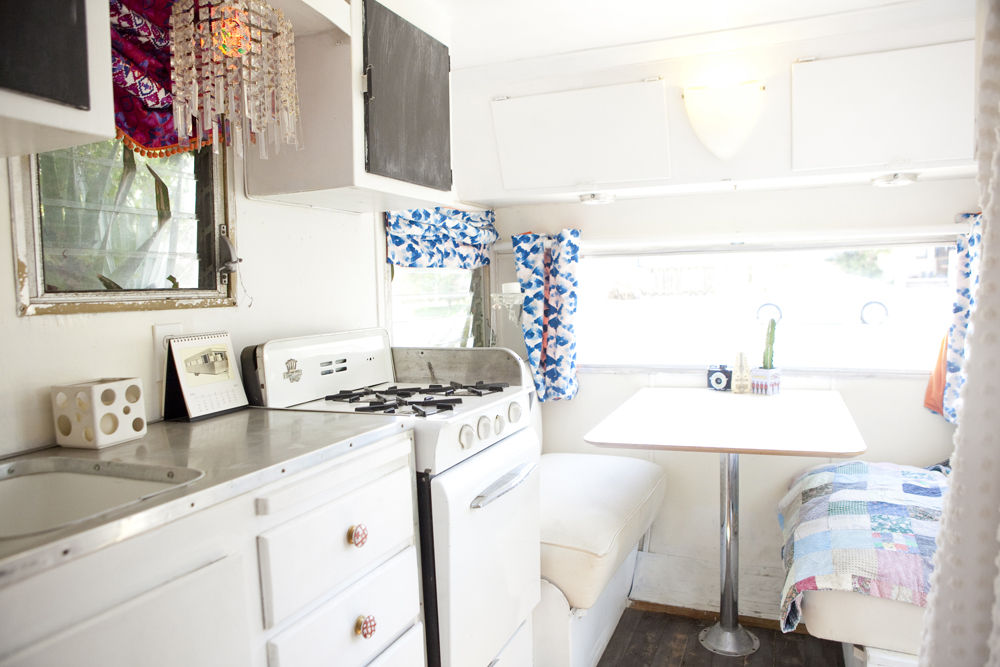 Where would you suggest a traveler stay?
I would suggest a traveler venture away from downtown San Diego and stay in a historical community. I love supporting local businesses by encouraging guests to walk to a bookstore or coffee shop. I recommend the sleepy neighborhoods that have historical charms like Mission Hills, South Park, and some of the beautiful beach communities in Solana Beach and Encinitas. Any place where you can be outside with your family. I'm surprised when a guest complains if the cable TV goes out, just walk around and have your own adventure!
Tell me about 5 places that I have to see while visiting and why they are so special to you?
Did I mention I love Mexico? I think TJ is incredible, and I love the food movement that is happening in Guadalupe (Ensenada). Mexico is magical.
Be sure to check out a local farmer's market.
Of course, Balboa Park is incredible; rent bikes, pack a picnic, and spend a day in heaven.
On Sundays, I listen to live Brazilian music outside of the world beat center. I love watching people walking by decide to join in for an impromptu samba dance.
I love a good dive bar. We have some of the best dive bars I've ever been to! I love Tower Bar, Bar Pink, Tin Can, well, you can't go wrong. Great music and crowd participation encouraged.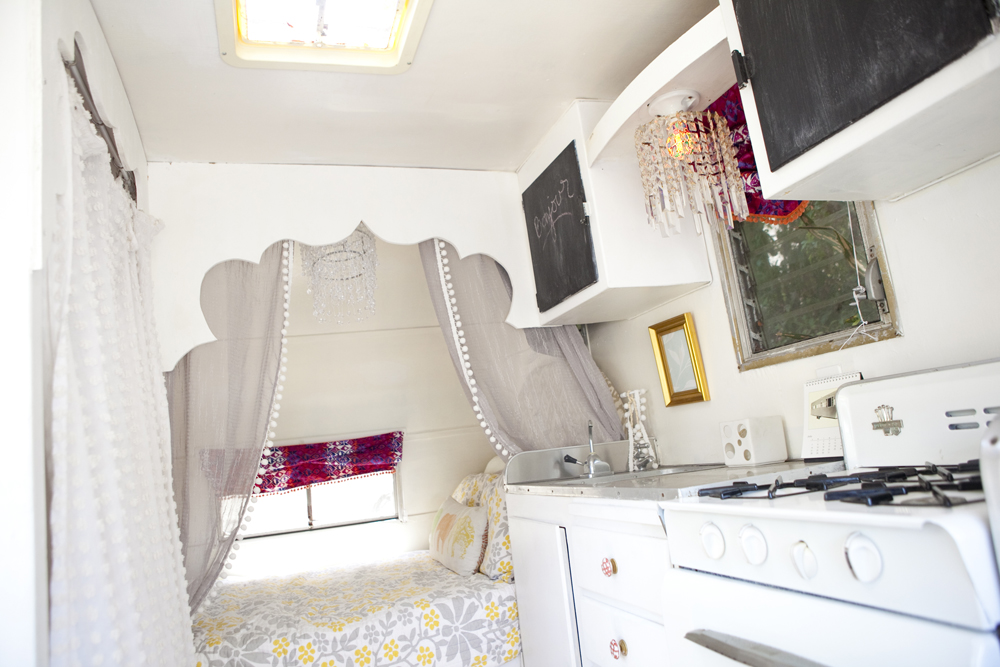 When you travel, where do you usually go on vacation?
I take a book to my hammock or drive south of the border for a Tijuana food tour.
What do locals love to eat and drink? Is there a dish I must try?
I love a good mule. Starlight and Polite Provisions is doing a wonderful job. San Diego has a lot of great food trucks and I am thrilled to see more of them popping up! Tacos are always fun to sample, but be sure to check when food trucks get together in different neighborhoods which happens once a week.
For more info about her rentals, check out her websites urbanholidayrentals.com and hipandhandy.com.
Images c/o Helene Cornell,
Photo of Helene: Preston Swirnoff, deann barrera www.deannbphotography.com
Trailer pics: photographybyhelene.com