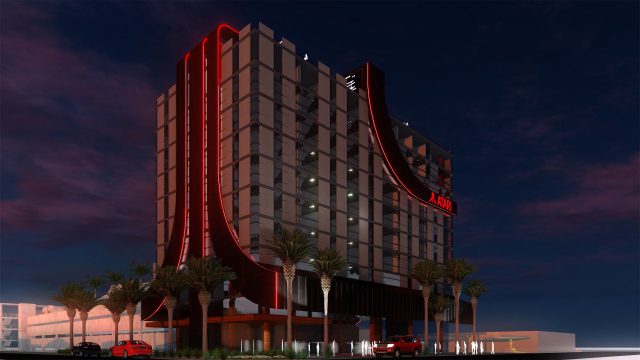 Iconic 80s video game company ATARI with a roster that includes Asteroids, Centipede, Missile Command, Pong and RollerCoaster Tycoon has partnered with GSD Group and True North Studio for ATARI branded hotels. The unique video game-themed destinations will be a fully immersive experience for video game lovers everywhere.
A Global Brand for All Ages
"We are thrilled to partner with GSD Group and True North Studio to build the first-ever Atari branded hotels across the United States. Together we'll build a space that will be much more than just a place to stay," said Fred Chesnais, CEO of Atari. "Atari is an iconic global brand that resonates with people of all ages, countries, cultures and ethnic backgrounds and we cannot wait for our fans and their families to enjoy this new hotel concept."

The group plans to open eight hotels in the United States with construction beginning in mid-2020 in Phoenix. Other locations include Las Vegas, Denver, Chicago, Austin, Seattle, San Francisco, and San Jose.
Nostalgic Meets Modern Aesthetic for Atari Hotels
"When creating this brand-new hotel concept, we knew that Atari would be the perfect way to give guests the 'nostalgic and retro meets modern' look and feel we were going for. Let's face it, how cool will it be to stay inside an Atari?!" said GSD Group's Napoleon Smith III.

"Atari Hotels will be the first of their kind in the U.S., offering gamers of all ages the ultimate in immersive entertainment and in every aspect of gaming. We're excited to be working on this project with such great partners," added partner Shelly Murphy of the GSD Group.