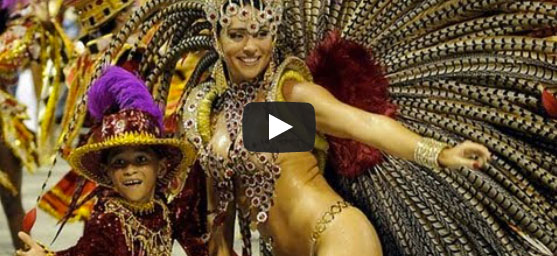 Check out this video from one of my favorite TV shows, Globe Trekker. Ian Wright immerses himself in the Sambadrome during Carnival in Rio de Janeiro, as up to 5,000 dancers dance and dazzle in stunning costumes.
Where Do I Find the Best Cheap Restaurants in Rio de Janeiro
With many small restaurants in Rio you can find some of the best cheap eats around anything from vegetarian dishes to fast food
Best Hostel in Rio de Janeiro
Where to stay in Rio de Janeiro for cheap. Check out this hostels in the city of Samba for the most authentic Brazilian experience.
Rio de Janeiro is a favorite destination, whether you're visiting for Carnival or exploring the beautiful country. On a budget? There are plenty of spectacular hostels to stay at. If you're looking to splurge, may we suggest a hotel fit for a celebrity. Get inspiration on your trip with this miniature timelapse of Rio or with this caipirinha recipe. For cheap eats, check out the five best cheap eats in Rio de Janeiro.