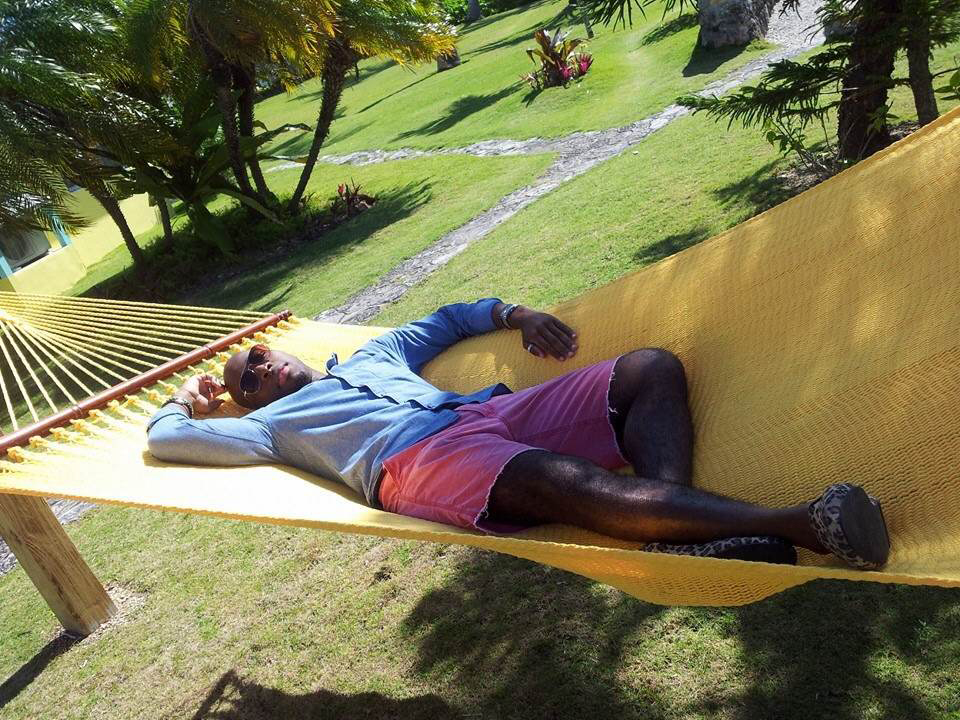 Dressing prominent locals and international visitors in the Bahamas is all a days work for fashion consultant Kedar Clarke, taking styling to a whole other level. Always the dapper gentleman, we just had to catch up with Kedar to give us all of his stylish inner secret spots that you must visit while in Nassau, Bahamas.
What city were you born in?
I was born in the beautiful city of Nassau, Bahamas!
Tell me about your career.
I work as a fashion and branding consultant here in the Bahamas where I get to dress many prominent locals, as well as international clients. My focus is on ensuring that each client's "look", best fits their individual and professional brands.
What is the best time to visit the Bahamas?
It's the Bahamas! You can come here year-round and find the most awesome weather ever! I'm particularly biased with the summer, though, since it's around my birthday. I'm convinced that God made the weather perfect then, just for me!
What are your favorite restaurants and/or cafes?
I love small and intimate spots with my friends. There is this new lounge in Sandyport called "Circa 1890" that I love to go to. Wine, small bites, ambient music, and great friends-my kind of spot!
Where would you suggest a traveler stay?
Well, there's more to the Bahamas than just my one island, which is the capital city. We have 700 islands and cays that actually make up the Bahamas, with only about 30 of them being inhabited. Because that makes the options SO hard, I'd surely suggest any small hotel that offers visitors an opportunity to get a TRUE island vibe! Most of the larger hotels, like the Atlantis, which is on my home island, can be a bit on the "commercialized" side and not really give the most authentic Bahamian experience, so smaller hotels would be my top pick!
Tell me about 5 places that I have to see while visiting and why they are so special to you?
1. Any of our beaches! – I've always felt that when you listen to the waves come in and then wash away, your worries and troubles went out with them.
2. Downtown Nassau- Just like any city's downtown hub, ours comes alive during the daytime. Though we're on an island, it can sometimes feel like I'm walking around any other major city filled with great shopping, food, tourists, locals, and more.
3. Other islands! Because I live in the capital city, I think we've lost that "island" feel. Driving around, you may not be able to distinguish some areas from driving around in Miami Beach. All of the other islands aren't as commercialized, so you definitely get to relax in environments that transport you to a different time and place!
4. Atlantis, Paradise Island- Though I said it's too commercialized, there's simply no place in the world like it. I actually used to work there, too, so my love for the place is all too real. It's not just a "place", it's all an experience!
5. Hope Town, Abaco- I know I said earlier to visit the "other islands" that the Bahamas has to offer, but I'm going to just be biased with this one. It's what I envision "Utopia" to actually look like. Small wooden homes, streets so small that only golf carts can be driven through them and people so friendly and welcoming, they'd make you feel like the whole island is yours! I love going there when I want to truly "vacation"!

When you travel, where do you usually go on vacation?
Believe it or not, I prefer to vacation right here in the Bahamas! Since last year, I've started island-hopping; visiting as many islands as possible, until I've eventually visited all! Why leave paradise when it's all around me?!
What do locals love to eat and drink? Is there a national dish I must try?
Well, personally I consider myself a hardcore "foodie"! We're big on seafood, as you can imagine with us being surrounded by water. The most popular amongst Bahamians must be our "conch" dishes, though. It's somewhat like calamari, but thicker. We cook it so many ways, so be sure to try ALL! We also have a drink that I'm sure you'll only find Bahamians making, gin and coconut water! It's a kicker using fresh coconut water, condensed or sweet milk, and gin (not the fancy kind either).