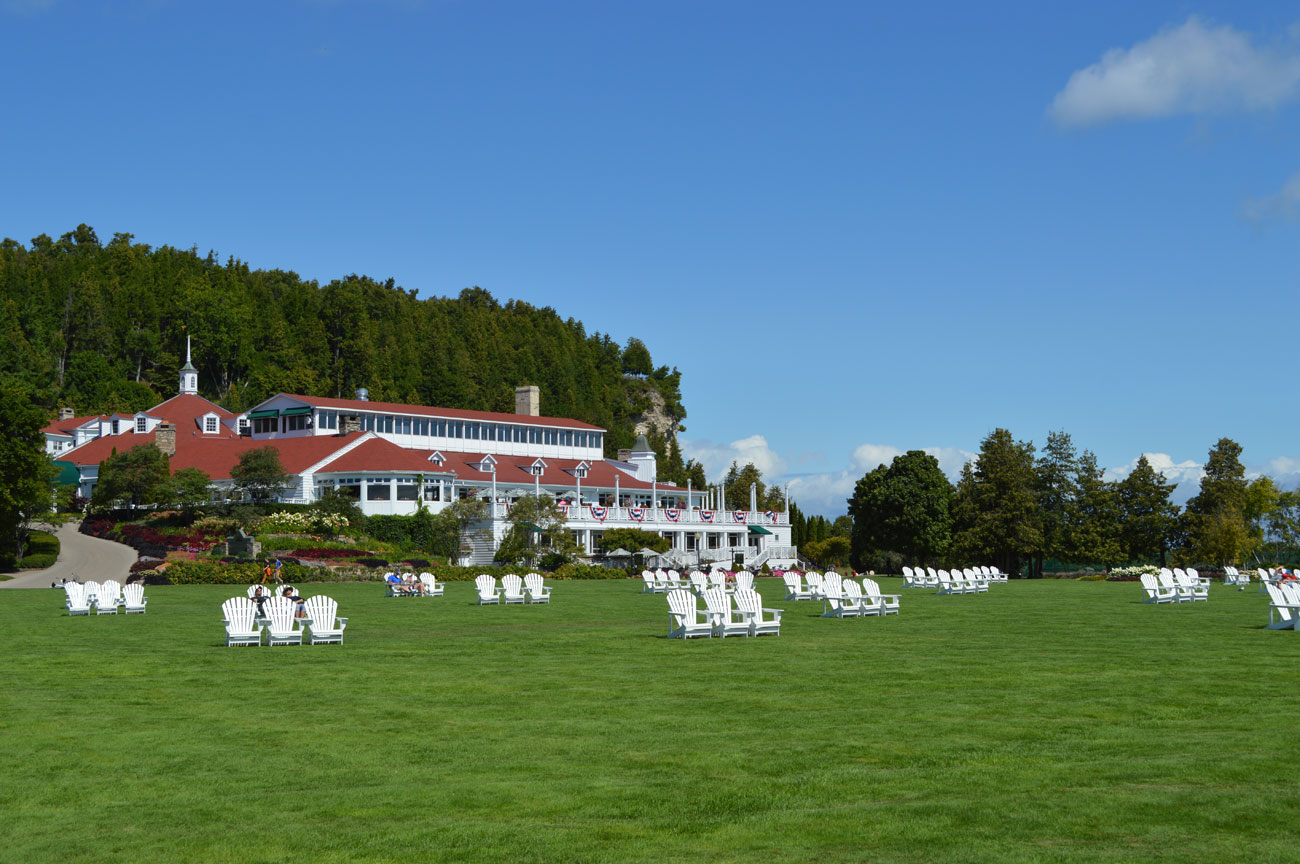 We took Shepler's Ferry over from the mainland from Mackinaw City, Michigan, to Mackinac Island. It's a short 15-minute ride that feels more like crossing the ocean somewhere in the Caribbean with the same deep blue colors and many high waves. When we arrived on the island, you feel the excitement and energy of all its visitors—many visiting for the first time and others bringing back memories of their past family vacations with their annual visit. In creating the best family memories, it's all about where you stay. Our adventure began at Mission Point Resort on Mackinac Island.
Mission Point Resort on Mackinac Island Sits on an 18-Acre Lakefront
The resort might seem like a small hotel; however, you will be surprised just how big it really is—and beautiful—set on 18-acres of lakefront. The best part is that sections of the hotel seamlessly blend with the houses around town, walking paths blend with small roads, and views from your room might be to the lush gardens of the neighbor's home or a horse and carriage galloping past your room (as the island is a car-free zone). Our two-bedroom suite was perfect and spacious for the entire family, with crisp white bedsheets and very comfortable beds, and plenty of room for all.
Mission Point Has History
Mission Point has a long history and part of the island culture, transformations and additions throughout the years, a recent multi-million dollar renovation, and a recent TV appearance. New to the Hotel is the Lakeside SPA. It is hands-down the biggest on the island, offering full-service treatments and a hair/nail salon. Don't miss spending the day at the pool. It was the perfect way to enjoy a relaxing afternoon at the resort.
The Stunning Views
During breakfast, you could spot all types of people, from families to honeymooners. We were lucky to have sunny days, so we sat on the porch and enjoyed stunning views of the water and the well-manicured gardens at Mission Point. Hard to miss is the teepee-shaped lobby, built with 51-foot logs of virgin Norway pine—it's just a great place to hang out next to the fireplace.
Activities in Mackinac island
Activities in Mackinac Island and within Mission Point Resort are endless. You can do anything from biking around the island, playing mini-golf, croquet, or bocce ball, relaxing on one of the many Adirondack chairs on their massive lawn, or catch a movie at the Mission Point theater. Interesting fact: It's the only theater on the island, and a scene in "Somewhere in Time" with Christopher Reeve was filmed there.
One visit there, and we can see why people make it an annual trip.
This Is Where We Ate Breakfast Every Day… Best View at Mission Point Resort on Mackinac Island!

Biking Mackinac Island

Sunrise by the Beach at Mission Point, Mackinac Island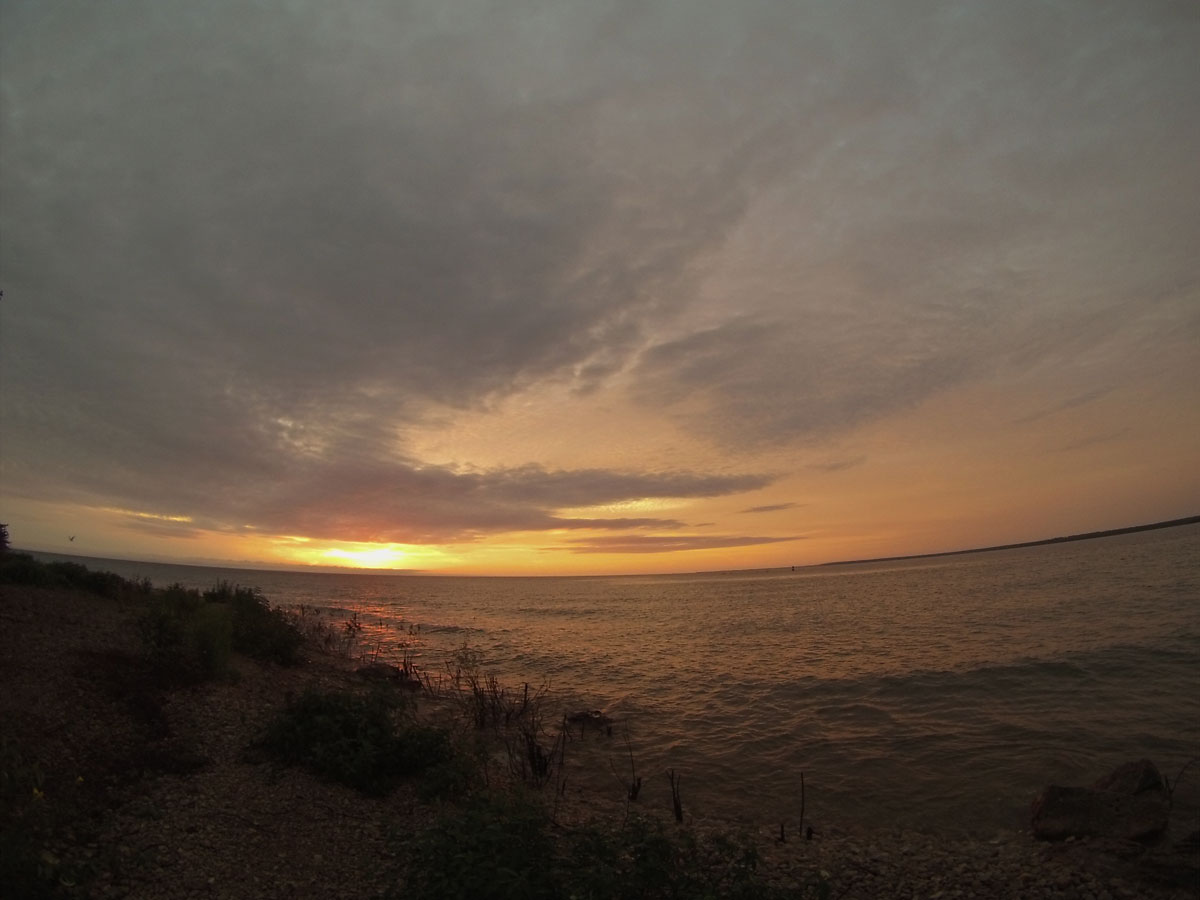 Enjoying Main Street in Mackinac Island
Stunning Views of Mission Point Resort

Room With a View
Save
Save
Save
Save
Save
Save
Save
Save
Save
Save
Save
Save
Save
Save
Save
Save
Save
Save