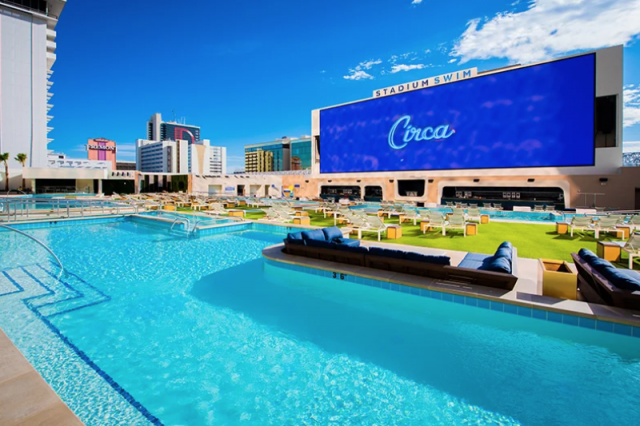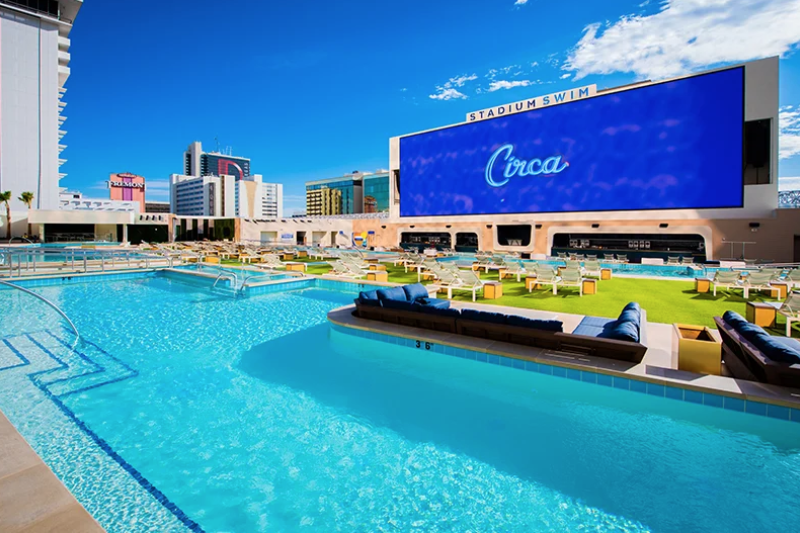 Las Vegas offers travelers world-class accommodations, dining options, and entertainment–and while there's a slew of hotels to choose from, there are several that we can't wait to visit this year, including Circa, Virgin Hotels, and Resort Worlds mega-complex. So what are the newest hotels in Las Vegas? Read on to learn more about the latest hotels to pop up in Sin City and the amenities that make them stand-outs.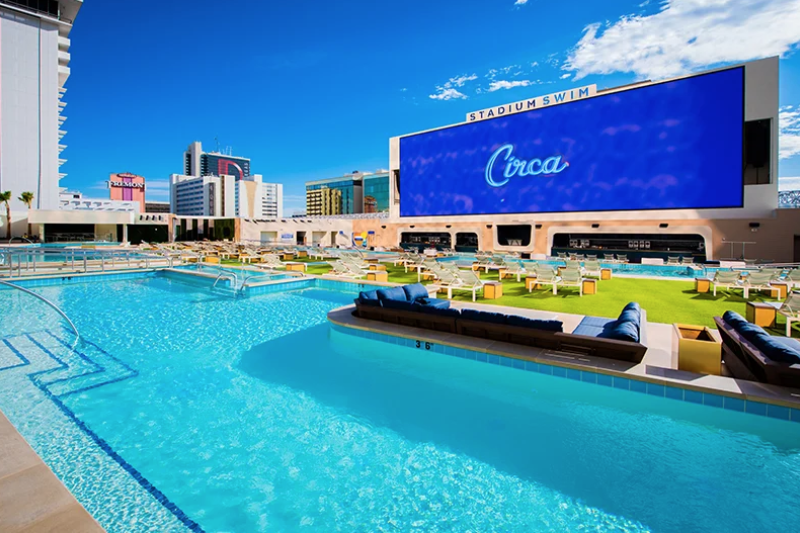 Circa Resort and Casino
Circa Resort and Casino opened in October of 2020 in downtown Las Vegas on Fremont Street. The 1.2-million-square-foot, 34-floor, 777 room hotel boasts 60 suites and six founders suites. But the biggest draw, you ask? It has to be Stadium Swim, a multi-tiered aquatic entertainment center that may be the best spot in Las Vegas to soak up the sun while catching up on the big game. It features a 135-foot by 41-foot screen, swim-up bars, six pools, and two spas in its 15,756 square foot space. Lounge areas feature 30 private cabanas and plenty of chaise lounges for guests to rest and relax near the pool. Enjoy drinks with a view at the Legacy Club Rooftop Cocktails located on Circa's 60th floor. Several onsite restaurants include the classic steakhouse Barry's, Project BBQ, and 8 East for Pan-Asian cuisine.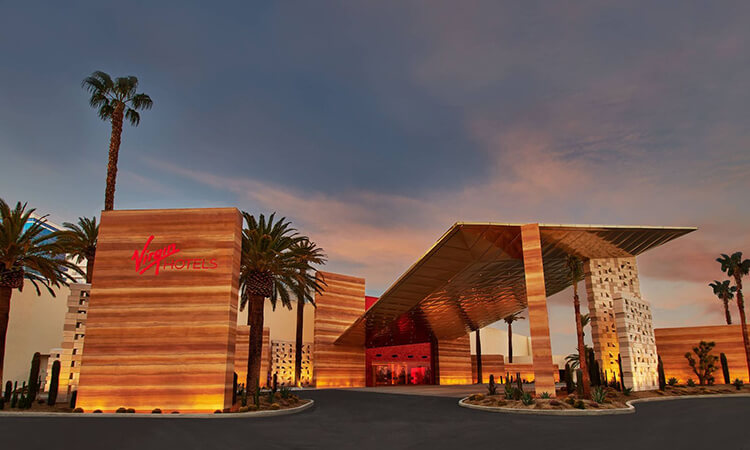 Virgin Hotels Las Vegas
In March of 2021, Virgin Hotels Las Vegas opened its three hotel towers, featuring over 1,500 rooms. With over 130,000 square feet of space, guests can expect several high-end amenities. A 4,500-square-foot theater is ideal for live music; there are five acres of outdoor space and 12 restaurant and bar venues, including hotspot Nobu, Casa Calavera, and Afters Ice Cream. Those looking to gamble, visit the Mohegan Sun Casino, 60,000-square-foot gaming with 650 slot machines and over 50 table games, including favorites like Blackjack, Roulette, Baccarat, Craps, and Three-Card-Poker. The highly-anticipated Mykonos-inspired Élia Beach Club will open on June 10.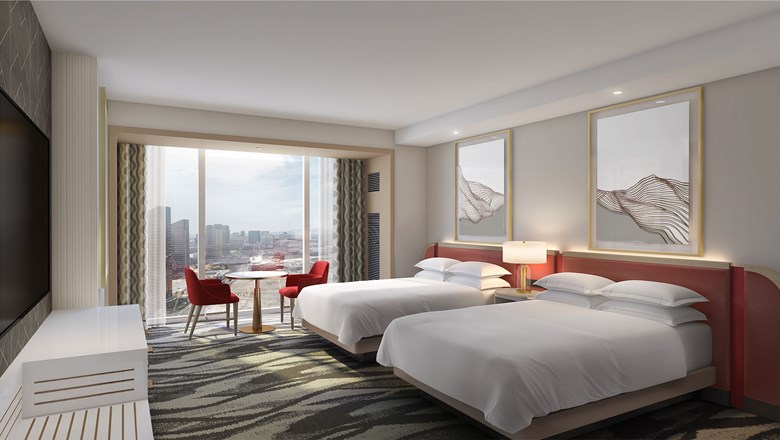 Resorts World Vegas
Slated to open in June of 2021, Resorts World Vegas is a mega-resort and casino combining three properties, including Hilton Hotels & Resorts, LXR, and Conrad. It is near the Las Vegas Convention Center and will have 3,500 hotel rooms and a casino over 100,000 square feet, 70,000 square feet of retail shopping, and authentic Chinese restaurants, a 5,000-seat theater, Zouk nightclub, AYU Dayclub, and RedTail sports bar. The 5.5-acre outdoor complex will be 220,000 square feet and include seven pools, highlighting the 1,800-square-foot infinity pool with Las Vegas Strip views. There will be a 110,000-square-foot casino with slots, table games, poker rooms, and high-limit gaming areas for those that prefer gambling. Guests can enjoy 40 food and beverage options.