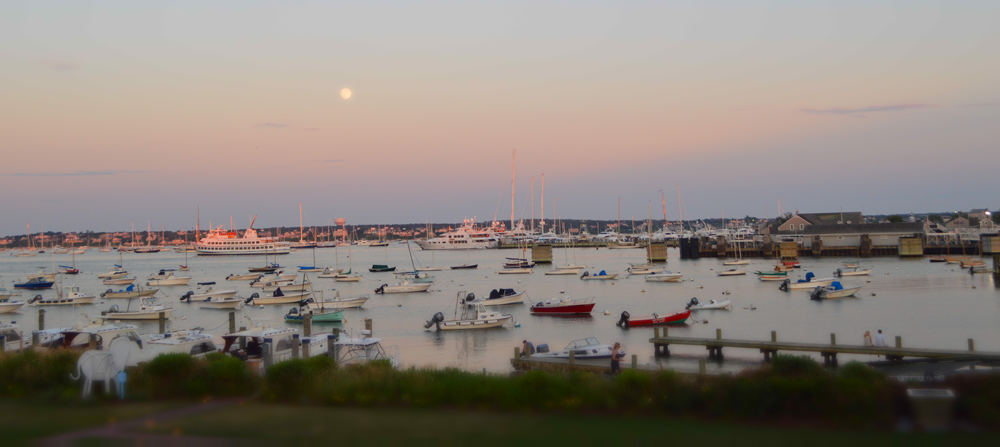 A romantic getaway to Nantucket for couples…Only a few hours from Boston by boat or a 45-minute plane ride can get you to this great island full of Americana. A charming downtown with cobblestone streets, small boutiques and a great dining scene, this island paradise is worth the trip.
Spend the afternoon walking the small streets in downtown Nantucket, a fun and exciting experience with small unique shops. You must make stops at Nantucket Country Antiques and Val Maitino Antiques for great nautical finds. Looking for that preppy look for him? Then be sure to check out Vineyard Vines and for her Milly & Grace, Current Vintage and Trillium for the best dresses, stylish tops, tunics, and home decor.
Explore on a Bike for Two
Rent a bike for two and explore Nantucket beaches. Immerse yourself with nature and explore the outer beaches, the closest is about three miles and the others are about six miles. Top destinations are Madaket Beach, Surfside Beach, Dionis Beach and the closest is Jetties Beach (you can walk here, only 20 minutes and you can see the best sunset on the island). A tip on bikes: Some hotels might offer their guests bikes for free, but if not you are able to rent them at Young's Bicycle Shop.
Brant Point Grill is the perfect location for overlooking the harbor. From the menu, we enjoyed the best New England Clam Chowder, Hard Shell Maine Lobster with charred lemon vinaigrette, and for the dessert Goat Cheese Cheesecake.
This could be the most romantic location on the entire island. Isolated from the crowds and all the noise, The Wauwinet is more than a hotel stay, it's an experience with unique comfort and decor with two private beaches — the Atlantic ocean and the Nantucket Bay. Activities at the hotel include sailing/kayaking, fishing, biking and spa services by the ocean.
Check out the Romantic Events
Take advantage of great romantic events on the island, like the Nantucket Film festival and you might get a chance to see some movie stars. Nantucket Wine Festival is the combination of great wines and local chefs that will make this a memorable time.
Most people would think that this is not only a great idea but a wonderful memory. If you have the opportunity, go and rent one (generally they are running from May to October) and you might be able to help the crew navigate the sail boat. Don't forget to bring wine and some snacks to enjoy the sunset.