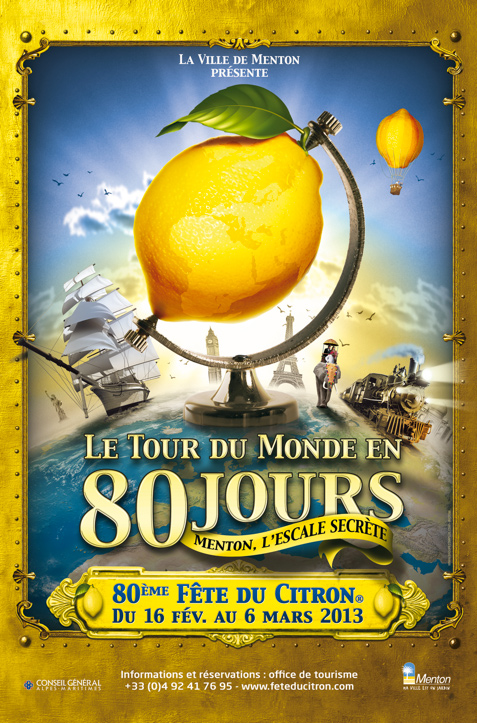 Thousands of people come to see the unique and colorful event —Fete du Citron (The Lemon Festival), every year in the small town of Menton in the South of France. Started in 1928 as a private event, it's now celebrating its 80th anniversary and in this special occasion, this year's theme is "Tour the world in 80 days" which takes over 100 tones of fruit for the gardens, 30 tones for the floats and 10 tones to replace damaged fruits for the 19 days during the event.
As a major producer of citrus in Europe, select chefs can take advantage of working with such a great product. In Menton, restaurant Mirazur, Chef Mauro Colagreco says, "We work with local artisans and producers as much as possible, for example, we buy our fish from the last fishing boat in Menton. As for lemons, we have 15 lemon trees in the restaurant's gardens, alongside other citrus trees."
If you are traveling to the South of France the best way will be by taking the train a main city like Marseille or Nice and them transfering to the local line. Menton might be an overlooked destination since its proximity to places like Cannes, Nice and Monte Carlo. By going to Menton, you'll get closer to the Italian border, feel the warm breeze of the Mediterranean sea and enjoy the nice and not overcrowded beachfront cafés. Experience with locals what the South of France can be.
www.fete-du-citron.com | www.raileurope.com