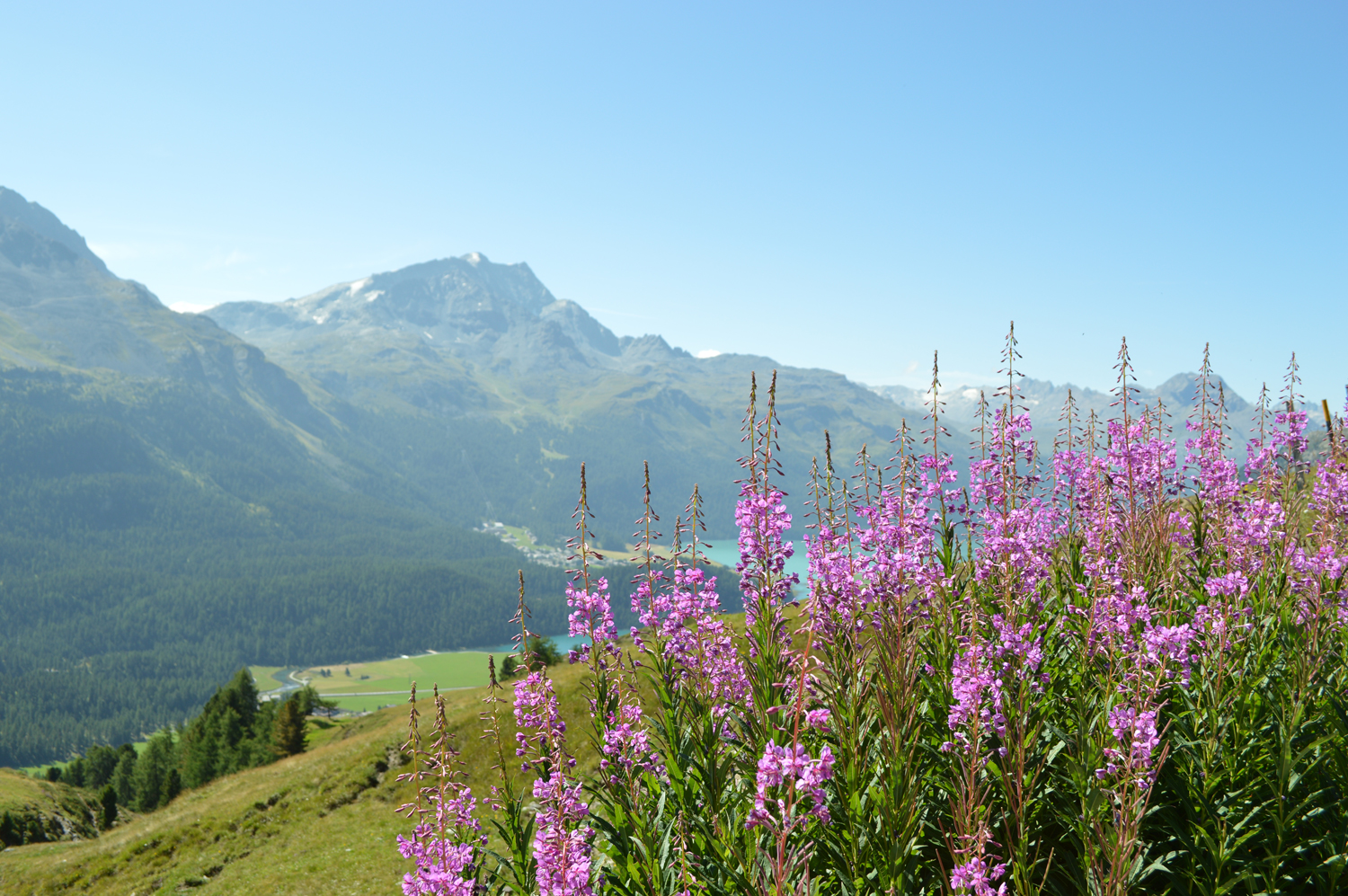 St. Moritz, the famous and glamorous holiday resort destination, is a chic getaway that is perfect for both your summer and winter adventures. Known the world over for its champagne climate, this heavenly spot sees the sun almost all year round
What to see in St. Moritz
There is so much to discover in St. Moritz! It's truly a vacationer's paradise. Whether you're an avid hiker or a beginner, there's an amazing view for everyone. We took the Suvretta chairlift (some are open in the summer) to the Corviglia mountain where we enjoyed breathtaking views at the El Paradiso restaurant. After a relaxing coffee and a nice Rivella red, we enjoyed a small hike where we took in all of the wonders of Engadin St. Moritz.  Our next adventure was sailing on the lake of St. Moritz! It was the perfect summer day for it and since the resort town has those famous Maloja winds and being at 1,800 meters above sea level, St. Moritz has the great weather conditions for the sport.
In town, you must stop at Hauser Confectionery (hotelhauser.ch), where you can enjoy chocolate made with the best cacao from around the world or enjoy the best pine nut pies, a specialty of the region.
Now on to our favorite sport —shopping counts, right? Glamorous St. Mortiz has all of the chic stores you'd think a resort town would have, Chanel, Prada, Louis Vuitton and Gucci all line the fabulously chic street of Via Serlas, the town's version of Rodeo Drive.
-Melissa Maynard
*Photos by Henrique Kerch, Hotel photo courtesy of Giardino Mountain Hotel