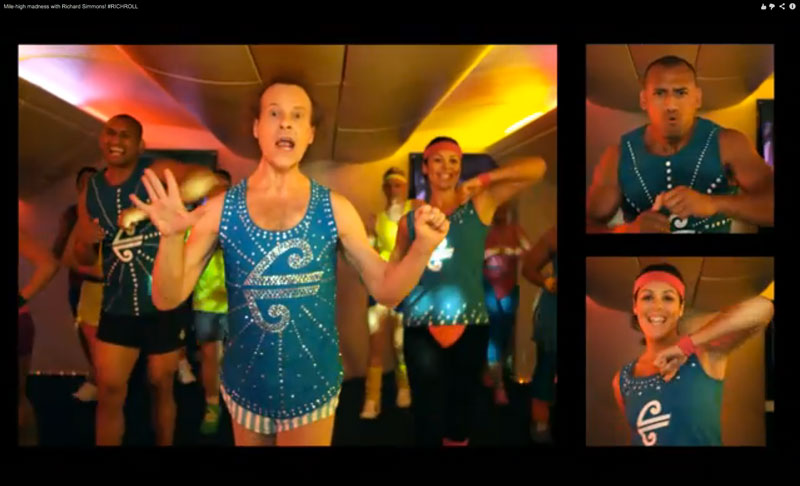 Air New Zealand is taking safety awareness to a new level by getting the attention of passengers with creative and smart safety videos! I wish more airlines would follow their lead.
On a side note: One of these days, I hope to have the pleasure of taking a fight with this airline, as I'm sure it will be a great ride 🙂
The Bear Essentials of Safety with Bear Grylls

An Unexpected Briefing

Mile-high madness with Richard Simmons!

Bare essentials of Safety from Air New Zealand