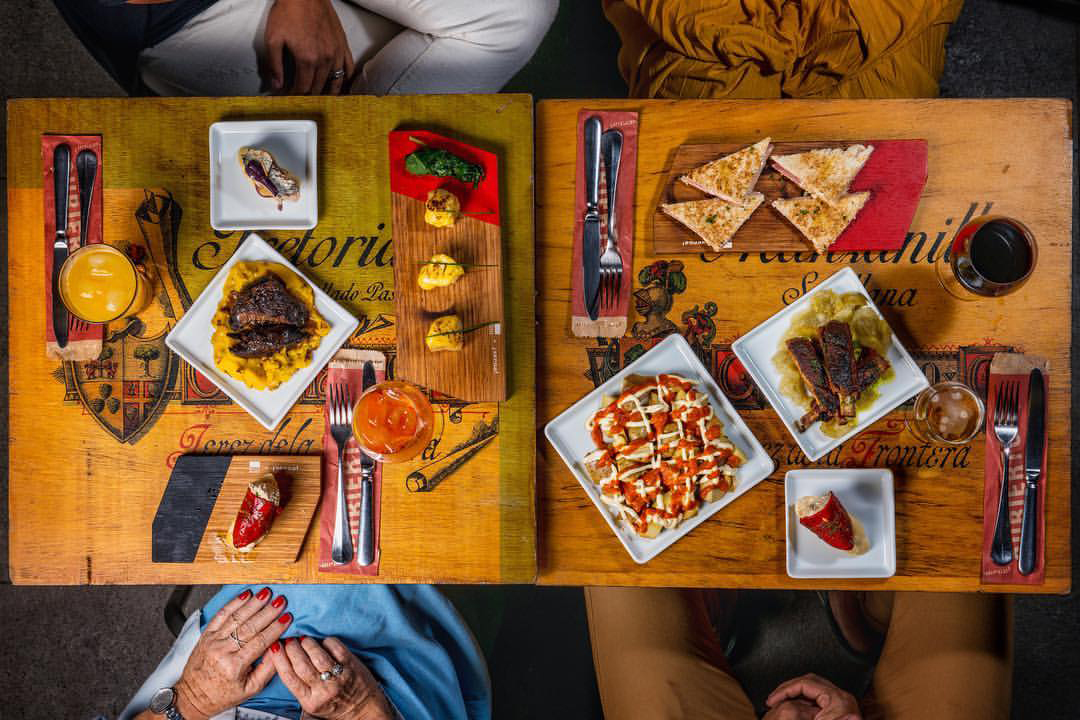 For cheap informal dining, head to one of Rio de Janeiro's many "botecos" – casual bar-restaurants where food and drink provide the focal point for social activity. It is rare for Brazilians to drink without eating. Tapas and other small eats are becoming big news on Rio's dining scene, too. There are also a few trendy healthy foods if you prefer organic, vegetarian, and/or vegan food.
Rio's sizeable immigrant population means a fantastic variety of international cuisines – Lebanese, Japanese, Spanish, German, French, and Italian are among the standouts. There's also an equally broad selection of regional Brazilian restaurants.
5 Best Cheap Eats in Rio de Janeiro
Delírio Tropical
This restaurant became one of the references when it comes to healthy food. It offers a great variety of salads and different combinations (single, dual, or tri-mix), which grilled meats, quiches, or pies may accompany. The restaurant also offers soup options, crepes, sandwiches, and desserts.
Venga
Considered the best Tapas bar in town, it serves the traditional Spanish-style small eats in a relaxed atmosphere. Spicy sausages, hot potatoes, and delicious imported cheeses are tempting options here.
Azteka
The menu focuses on burritos and pies, prepared with local and organic ingredients. Do not be fooled by its simplicity! Although many Mexican dishes consist of more or less the same ingredients, the recipes used in Azteka are executed perfectly, combined to create amazing flavors.
Epifania Oriental
If you like Eastern food, this is the place to venture to. The claim to fame of this restaurant is that it creates reinterpretations of classic eastern dishes with local ingredients. It also offers customers a sophisticated and cozy atmosphere.
Caravelas do Visconde
It has an old-fashioned environment, friendly waiters, excellent quality meat, and always a slight wait at the door on the weekend. The food here is always good and abundant and with very reasonable prices. The specialty of the house is the barbecue.
Rio de Janeiro is a favorite destination, whether you're visiting for Carnival or exploring the beautiful country. On a budget? There are plenty of spectacular hostels to stay at. If you're looking to splurge, may we suggest a hotel fit for a celebrity. Get inspiration on your trip with this miniature timelapse of Rio or with this caipirinha recipe.