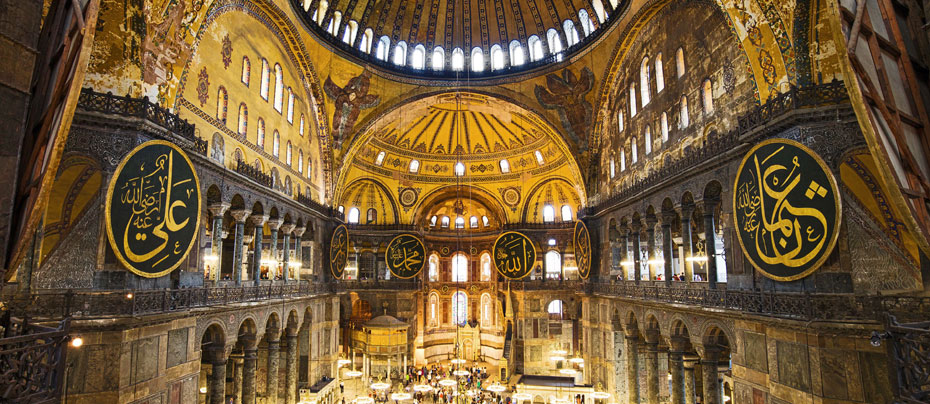 Recently Turkish airlines was named, "Best Airline Europe" by Skytrax for a second year and is quickly becoming the fastest growing airline globally. We had the opportunity to talk to Hasan Levent Selvili, Chicago's General Manager for Turkish Airlines, to get an inside look at the airline, the amenities and the hidden spots you should visit while visiting Turkey.
Where are you from?
I am from Incesu Kayseri, Turkey near Cappadocia.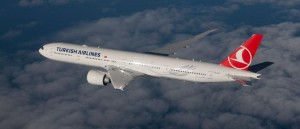 Tell us about your favorite stops to go to once you land in Turkey?
Every region has its own charm; Istanbul is a magic city located on two continents and used to be the capital of three empires. It has natural beauty, and is full of history. I cannot imagine a trip to Turkey without having lunch or dinner at least once at the Bosporus. For my summer holiday (not easy to have one if you work for an airline) Bodrum or Marmaris is where I want to be at.
Any small towns that you think represent Turkish culture the best?
Other than big cities like Ankara Istanbul & Izmir, almost all of our cities keep their own culture.
What Is a Favorite meal that locals only know about? Tell us a bit about it.
We are lucky because our cuisine is very rich & special—every region has different types of cuisine with a lot of varieties often recognized by the region's name. "Kayseri Mantisi" is one of the most popular dishes and as I am from Kayseri, so it's my favorite. We always use fresh ingredients and all of our food starts from scratch. Authentic Turkish food contains lots of eggplant and as far as I know, there are over 100 different ways of cooking eggplant. Hunkar Begendi is a kind of mashed eggplant usually served with meat or chicken and is worth trying. I also have to mention Iskender Kebab, a specialty of the City of Bursa.
Archeological ruins — what are the best ones to visit but not well-known by tourists or tour guides?
We are having difficulty opening new roads, so whenever we start a construction project, we come face to face with an archeological treasure.?
To name some other than the very well-known ones:
Çatalhöyük in Konya, The first state-run by a central authority was established there. In July of 2012, it was inscribed as a UNESCO World Heritage Site.
Antioch/Antakya was the major center for planning and organizing the apostles' missionary efforts, and it was the base for Paul's earliest missionary journeys. Famously, it was the inhabitants of Antioch, the first called Jesus' followers "Christians". The church of Saint Peter which was used by early Christians in the Antakya region is one of Christianity's oldest churches.
Sardis, (80 miles from Izmir) is the site for one of the oldest synagogues in the world. It is an archeological site dating back to the 3rd century B.C.
Best beach?
Turkey is a peninsula so all the beaches, especially in the Mediterranean region, are very good.
Best time to travel to Turkey?
It depends on what you want to do. My favorite time is April/May or September/October. Summers are very crowded as Turkey is a very popular tourist destination.
What amenities will a traveler expect in a long haul flight from Chicago?
Aside from our award-winning in-flight menu, travelers can expect a large selection of movies, games, and enjoy our recently launched high-speed Wi-Fi. Passengers can even watch takeoff/landing through mounted cameras at the front and back of the aircraft. In Business Class, the seats fully recline with pillows and comforters available for all the makings of a good night's sleep.
Specialty meals onboard? Any Turkish delicacies?
Of course! We try to give our customers a taste of Turkey before they even arrive. You can find traditional Turkish dishes like Karniyarik (stuffed eggplant), Manti (dumplings), Turkish meatballs, and the popular, Shish kebab. In fact, we were recently recognized as having the "Best In-Flight Food" where both the Turkish meatballs and Karniyarik placed first for taste and presentation. Our airline also offers a range of special meals including children's, Kosher, vegetarian and seafood options.
First class? Business? Coach? What's the best of each?
Turkish Airlines has Business, Comfort, and Economy Class. The flight to Turkey is long, so we try to accommodate each person as best as we can. Our goal is to ensure that each flight is both comfortable and enjoyable. There are many amenities we provide within each class and even in our Economy class, you can still expect the same large selection of in-flight entertainment of games and movies as we offer in Comfort or Business. Our Comfort class is award-winning and offers as much space and comfort as possible and even has a retractable leg rest. Passengers who fly in Business Class will be treated to the same service and cuisine as if they were dining in a five-star restaurant. Our Flying Chef service is one of the most unique aspects of Turkish Airlines. On transoceanic flights, Business Class meals are prepared with fresh ingredients and served by these professional chefs. They are able to explain the menu options and answer any dietary questions passengers may have.
What other top destinations can connect from Istanbul with Turkish Airlines?
We are currently one of the fastest-growing airlines in the world and plan to continue to add to our expanding list of destinations. We now fly to 204 destinations across the globe with direct, non-stop flights from our four U.S. gateways, including New York, Los Angeles, Chicago, and Washington D.C. to our hub in Istanbul. In April 2013, we are launching our fifth U.S. gateway, in Houston, Texas. Our Istanbul hub is quickly becoming a key global connecting point for international travelers and offers convenient onward connections to places like Paris, Geneva, Venice, Beijing, Bangkok, Cairo, and even Nairobi.
Any other insider tips when traveling to Turkey that we should know about?
Turkish people are very warm and friendly just like the people from the Midwest! Go there and enjoy our hospitality.