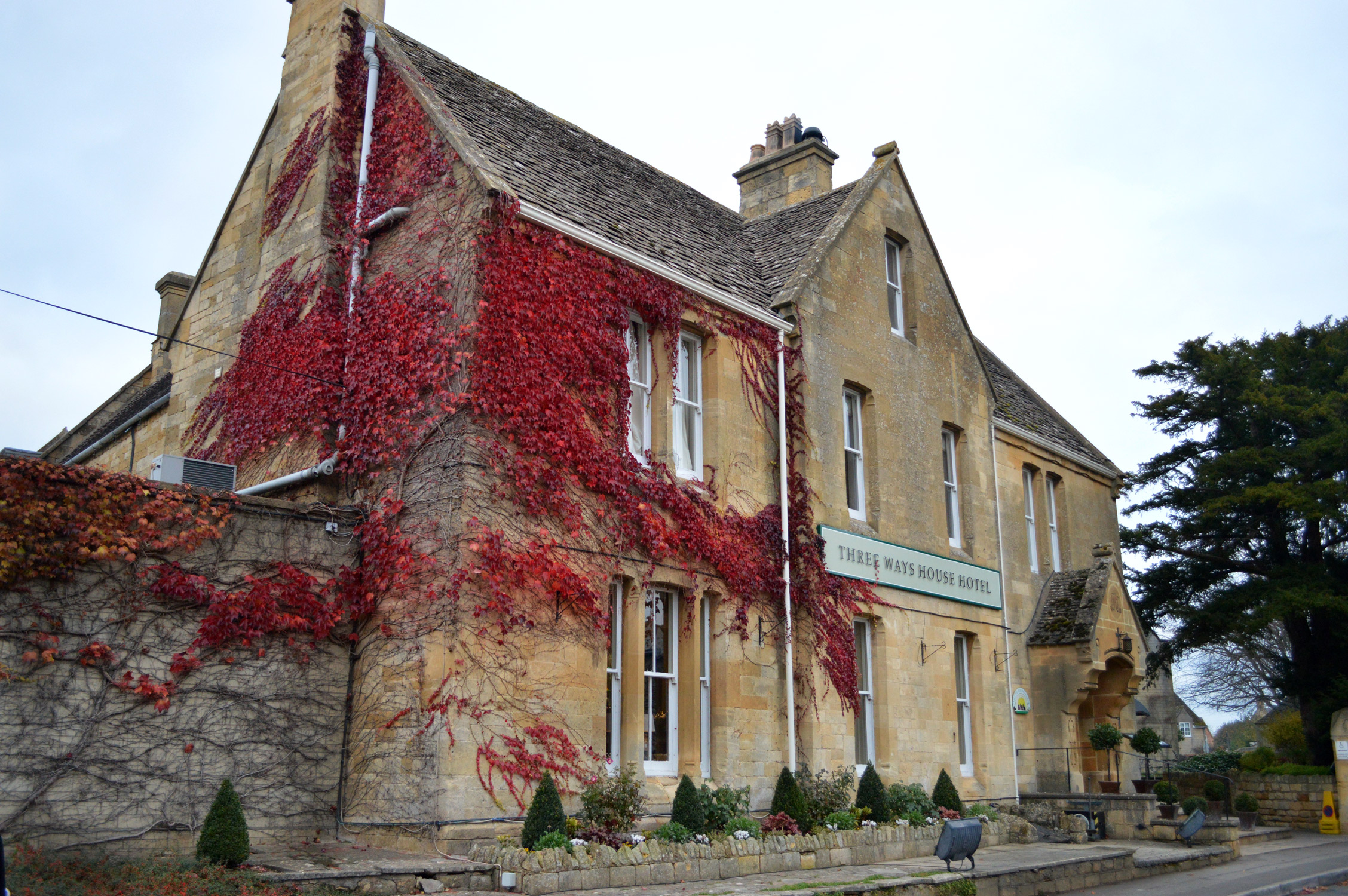 During my recent trip to the Cotswolds this fall, I had the opportunity to stay at the Three Ways House Hotel and to be frank, I really enjoyed this special place. From the moment you walk through the door, you can feel the warmth of this hotel, with a spacious relaxing lounge with board games and a wood burning fireplace. Their restaurant has a simple, yet elegant atmosphere that features local produce from around Chipping Camden and Gloucestershire.
After checking in, I headed to my room called "The Spotted Dick" or also known as "Spotted Dog," named after the pudding containing dry fruits served with custard, one of the seven pudding themed rooms. Custard colored walls with dotted pillows and curtains bring together wall paintings of pudding spoons and bowls. The main mural by the bed highlights a table with a big pudding and two dalmatians guarding, next to another mural highlighting the recipe that opens to a double bed.
The Three Ways House Hotel might be a one-of-a-kind place for couples, one because of its Chocoholics package, a 24-hour chocolate delight experience and two, for being the home of the world-famous Pudding Club. I had the opportunity to see club members cheering about during the pudding parade and voting for the best.