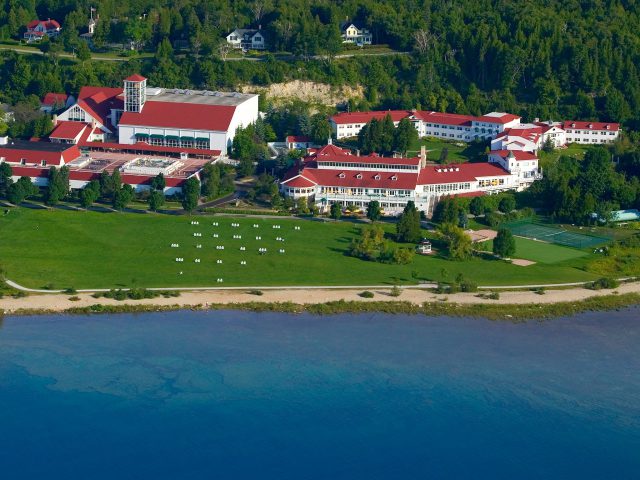 It's no secret that Mackinac Island is steeped in history and that includes the hotels. Mission Point Resort is now a luxury resort that is set on 18-acres of lakefront. But did you know that it was once a college, religious retreat, and educational institution? Read on to learn 6 mindblowing facts about the resort.
If you're a fan of the Syfy show "Ghost Hunters" check out episode six, season seven for "Frozen in Fear" for a chilling story about the ghost of Harvey.
All the supplies and food you get in the hotel are brought in by horse carriages.
The lobby is a huge tepee-shape structure with 51 ft. long pine logs.
Some locations at Mission Point Resort were used as movie sets for "Somewhere in Time" starring Christopher Reeve and Jane Seymour.
Next time you sip some of the craft cocktails in Mission Point bars, you might be surprised that some of the herbs come from their very own "Cocktail Garden."
Mission Point is located on 18 acres!