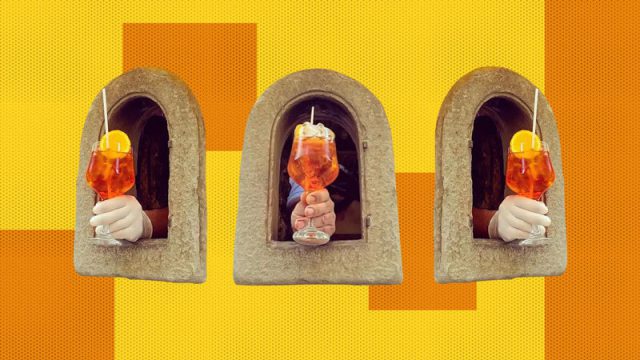 The coronavirus is bringing back age-old traditions. In 1634, the bubonic plague swept through Florence—and in order for Italians to still enjoy their wine—merchants would slip the libations through a tiny little wine window or buchette del vino. These days, with the resurgence of a new pandemic, people can enjoy everything from wine to a daily jolt of coffee through these intriguing medieval wine windows.
"Everyone is confined to home for two months and then the government permits a gradual reopening," the Wine Window Association website reads. "During this time, some enterprising Florentine Wine Window owners have turned back the clock and are using their Wine Windows to dispense glasses of wine, cups of coffee, drinks, sandwiches and ice cream — all germ-free, contactless!"
Florentine scholar Francesco Rondinelli wrote a report some 400 years ago about the plague and talked about the use of the wine windows for safe social distancing wine distribution. Travelers can find over 150 wine windows inside the old city walls of Florence. Who could have foreseen this centuries old tradition would make a modern day comeback? But it does make our social distancing hearts happy!
To find a medieval wine window dotted along the Tuscan and Florence region, check out this map.