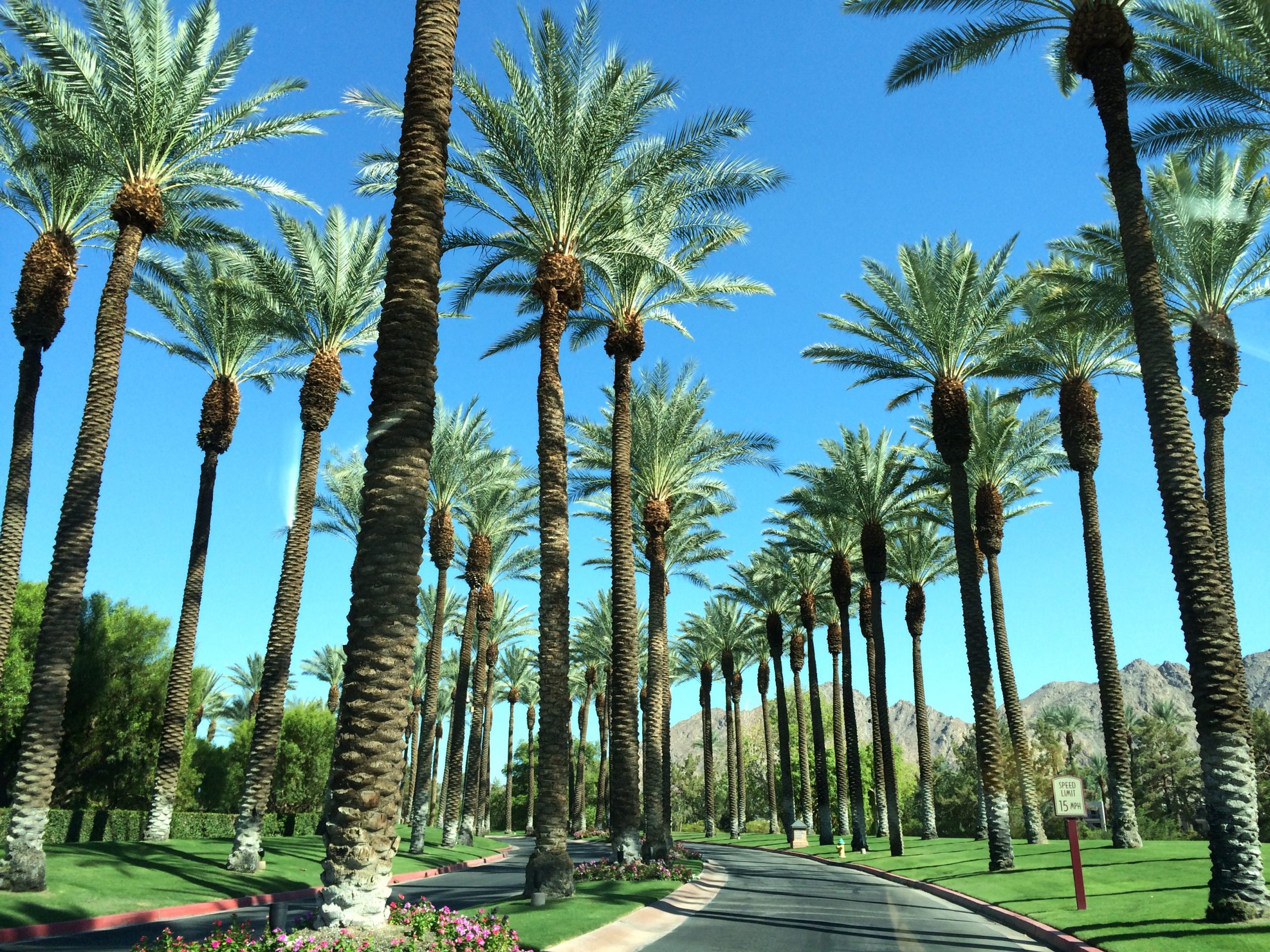 On this road trip, we headed to the Greater Palm Springs area. Just about two hours from Los Angeles, Palm Springs might seem like a quiet sleepy town, but you might be surprised at how this town with endless sunshine keeps you moving.
6 Things Not to Miss While Visiting Palm Springs, California
1. First Stop, Cabazon
While on Interstate 10 to Palm Spring just before all the windmills, you are going to run into this odd stop—a giant T-Rex and a large Brontosaurus, well-known from Pee Wee's Big Adventure. These two Dino's are the perfect stop when traveling with kids and for some fun social media moments. Plus, it's free.
2. Have a Date Shake
Head to the date farms for some date shakes. Some of the farms have been here for generations, some still with a 60s feel like Shields Date Garden. Recommended by friends, this place is all about their date shakes—thick and sugary drinks that are perfect for the hot summer days.
3. Joshua Tree Park
About an hour from Palm Springs continuing on Interstate 10, the road to Joshua Tree park might seem like you are driving into a MadMax movie scene, but this 794,000 acres National Park is best known for afternoons drives, sunsets, walking, and camping.
4. Palm Springs Outlet Mall
Feel the urge to go shopping in the desert? With some top brands, the Desert Hills Premium Outlets is the best stop for fashionistas looking for a fresh look while traveling.
5. Palm Springs Mid-Century Modern Architecture
With clean lines, large glass windows, and balanced incorporation of indoor and outdoor spaces, Palm Springs can offer many houses built with Mid-Century Modern Architecture styles.
6. Thousand Palms Oasis Preserve
In the Coachella Valley, the 3,276 acres forest preserve offers over 25 miles of walking trails—Oasis is the best place to get in touch with nature. Be sure to look up for jackrabbits, harks and run into the Fringe-Toed Lizard, native to the preserve.