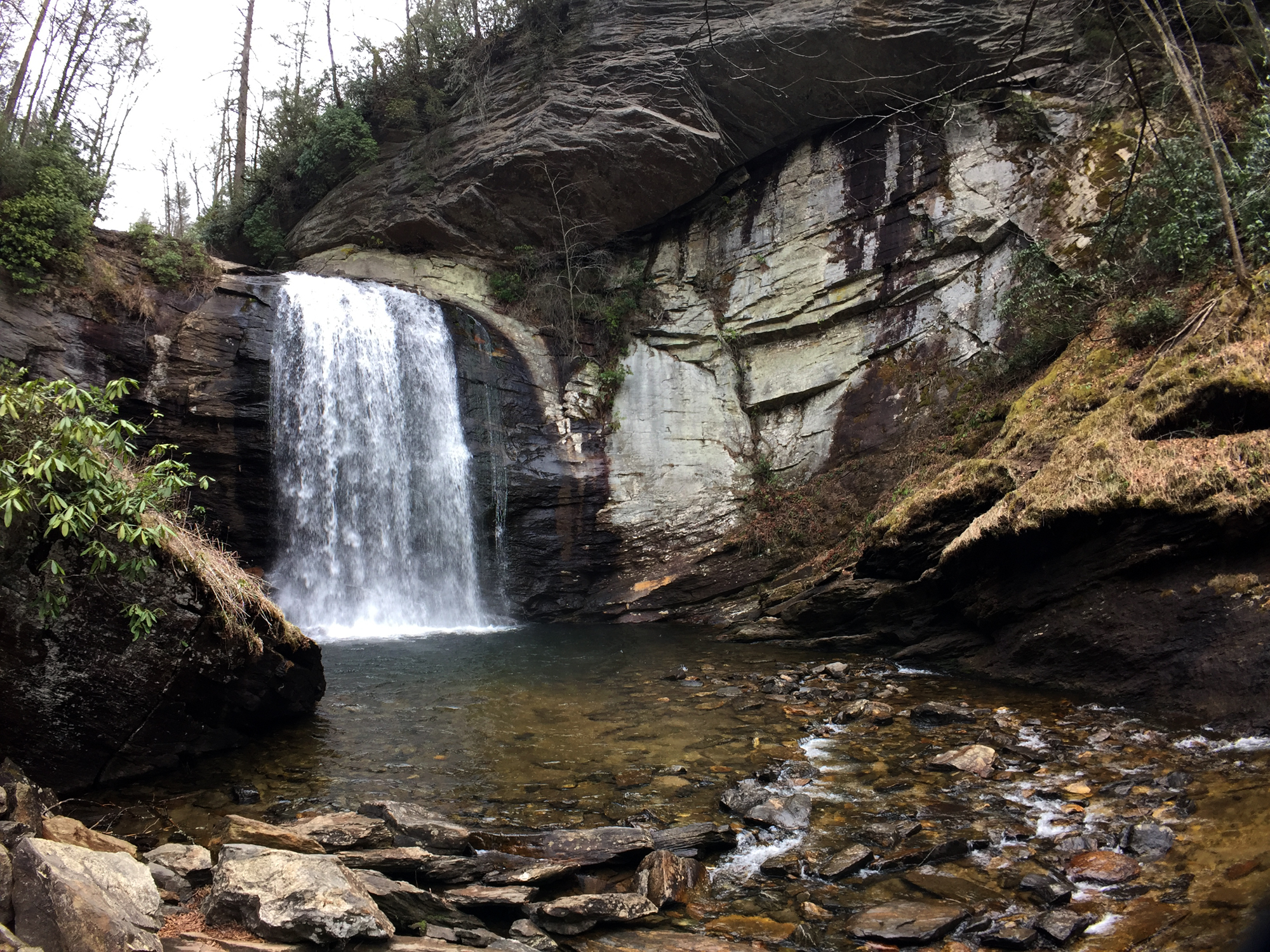 As my 24-hour road trip in the Carolinas was up, it was time to head back. But before, I made the trek back to Greenville, I planned a few stops along the way, one being Biscuit Head for breakfast—known for its southern cooking style and very large portions. I was looking forward to the drive through the mountains and the scenic road of the Blue Ridge Parkway. The 469-mile road had breathtaking views of the mountains, hiking trails and stops along the way including waterfalls and rivers.
Top Features of the Car
The 2018 Chevy Equinox is all completely redesigned and lighter than most cars of the same styles—so for sure, you will be saving on gas for your next road trip. Other features I have to share is that there was no shortage of USB ports to charge all mobile devices with plenty in the front and back seats, plus it had a very roomy trunk with special compartments for all road tripping needs. I have to admit, the best feature about this car is the 360 camera on the dashboard. It is technically the best way to alert you of anything around the car so you can back out of any spot in a breeze.
Places I Stopped During My Drive on the Blue Ridge Parkway and Highway 276 to Greenville
From Asheville into the Blue Ridge Parkway, there are plenty of hiking trails, so plan ahead and check out the national park website for possible stops along the way. But since I was heading to Greenville, I had to cut into highway 276, so don't forget to stop at Sliding Rock, a fun sliding 60-ft. rock slope and the instagrammable Looking Glass Falls. Remember, some of them require entry cost and they have limited parking spaces.
A Few More Stops You Should Make Along the Blue Ridge Parkway
Moses Cone Park/Julian Price Park
Let's start with the part of the National Park that is full of history. Moses Cone Park is the home to a stunning mansion, a craft center, with so much to explore. The kids will love the chance to run around and you'll appreciate the ability to truly stretch your legs.
Just a few miles up from Moses Cone Park is Julian Price Park. This is the perfect spot for those who love to hike or kayak—and there's a beautiful camping site for an overnight stop.
Beacon Heights/Flat Rock Trail
When you want a short hike to break up your journey, you need to visit either Beacon Heights or Flat Rock Trail. Just a few miles apart, they offer up to a mile of round trip trails, giving you breathtaking views. Flat Rock Trail will give you the perfect shot of Grandfather Mountain.
Museum of North Carolina Minerals/Little Switzerland
Further along the road, you'll come across the Museum of North Carolina Minerals. It's an education center, showing you the geological beauties throughout the years.
A little further is Little Switzerland, which is a tiny village for a dose of shopping and a bite to eat. Grassy Creek Falls it just across from the village, offering the beauty of the multi-cascade waterfalls.