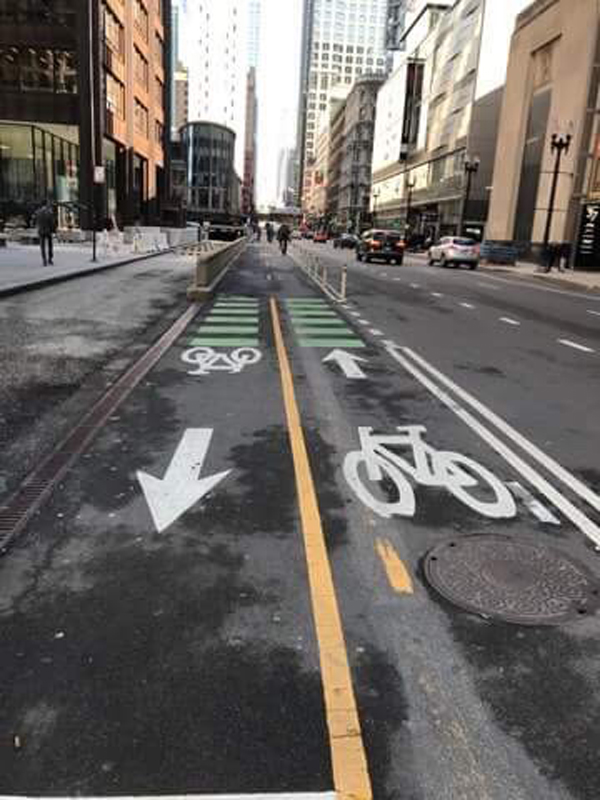 Whether you're trying to get a workout in while you're traveling—in the hotel's gym (we love these treadmill tips) or want to burn some calories while sightseeing by biking, here are some of the best tips you can get by some of our favorite trainers at Equinox, in between trips to their world-class gyms.
Sightsee on a Bike
If sightseeing and weather permitting, opt for walking or using a Citibike service to increase physical activity as opposed to taking Uber or Lyft.
Pack Healthy Snacks for the Flight
Pack a couple of Ziploc bags of healthy nut mix for the departing and arriving flights (or the long car ride). This helps refrain from going a long period in between meals which may result in dining in airport restaurants or buying processed snacks from convenience stores.
Shift Your Schedule
If changing time zones, try to get at least a couple days head start with shifting your bedtimes in order to avoid the shock of the sudden change.
COACH: DILLON PETERSON
Search Food Options in Advance
Use a search engine to find places you like to eat, near where you are staying, in advance.
Set Goals
Make a goal to have 65-75% of your food choices to be healthy. Try to choose one meal per day to do whatever you want, and be healthy about the others.
Find Healthy Chain Restaurants
Get to know healthy chain restaurants that are in many cities, this way you always have an easy option.
Do a Soothing Activity
Have a morning and/or evening routine that feels like home…or another soothing environment. Reading, showering, going for a walk, etc…
Find Exercises That Don't Require Equipment
Have 5 or 6 exercises that do not require equipment, so they can be used anywhere. This can be a part of a morning or evening routine, as well.
Chicago
COACH: LAUREN DELUCA
Have a Plan
Be prepared. Have a plan of where, when, and what your workouts will be. If you usually work out, aim to keep the same schedule to stay consistent, and make it easy to transition back to your routine when you get home. Look ahead to see if the hotel/resort has a gym or if your gym has a location close by.
Body Weight Training
No equipment, no problem! Bodyweight training can effectively target all muscle groups. Want more? Try adding tempo work to bodyweight training. For example, take your push up down to the floor taking 3 counts, hold for 1, and press up for 3. This eccentric loading will create more strength and power!
Bring Your Own Mobility Tools
Sitting in a car or airplane for hours will create unwanted tension in the body. Pack a small foam roller or lacrosse balls to target hip flexors, upper back, and pecs which can become overactive and tight in a seated position.
Scope out the Scene
Search for healthy restaurants nearby. Look for a protein base-the leaner the better. Add vegetables, swap side of fries for a side salad.
COACH: Dan Hagen
Do a Favorite Mobility Routine
Have a favorite mobility routine that you can do when you get to the hotel after a long day of travel. This should be four to five of your favorite go-to stretches. Try to hold each stretch for a minimum of two minutes to help reverse any stiffness from the plane.
Get Your Vitamin D
Soak up the Vitamin D by getting outside and exploring your new destination. The best way to see a new place is by foot or bike. Find a local park or bike/running trail to take in the new sights, and you'll forget that you're even exercising.
Work on Balance
No gym is needed to work on your balance. Try standing on one leg for one minute, then switch. If this is easy, try closing your eyes or reaching for a chair or bed in front of you. This movement requires you to bend at the hips and gives you a bit more of a challenge.